We use affiliate links. If you buy something through the links on this page, we may earn a commission at no cost to you. Learn more.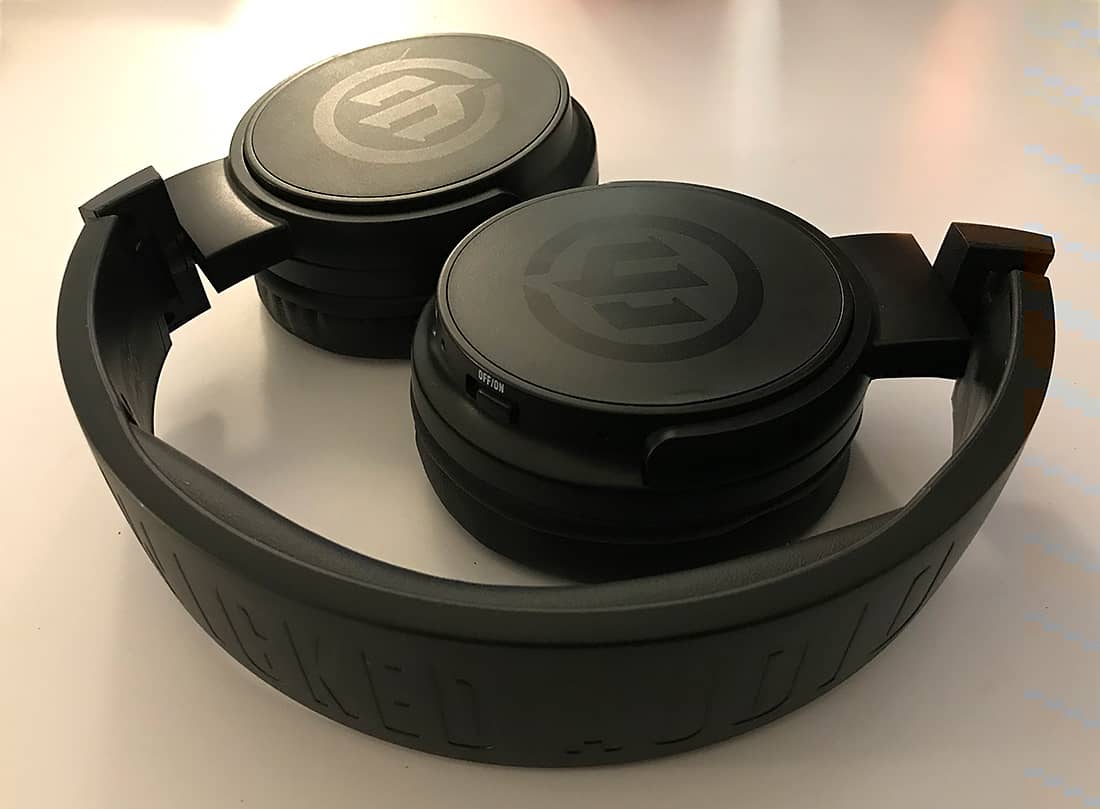 REVIEW – This wasn't the first pair of Bluetooth headphones I've ever reviewed, but it was the first time I'd put my hands (and ears) on a pair of Wicked Audio headphones. Were the Enix Wireless Bluetooth headphones a heavenly win or an infernal disappointment?
What are these?
The Wicked Audio Enix are Bluetooth-enabled, over the ears style headphones that feature both wireless and wired functionality.
Hardware specs
Driver: 40mm Neodymium
Sensitivity: 103 dB
Frequency: 20-20,000Hz
Impedance: 32 Ohms
Cord Length: 4ft
What's in the box?
Enix Wireless Bluetooth Fullsize Headphone
Instruction Booklet
Micro USB to USB Charging Cord
Aux Cord
Design and Features
At first glance, Wicked Audio's Enix headphones are about as unassuming as you can get for a pair of over-the-ear type headphones. They don't go crazy in the looks department, but sometimes that's a good thing. Flashy cans like those expensive Beats headphones scream style but are also an easy target for theft. These headphones would fit right in with the design aesthetic of Amazon Basics. But in a good way.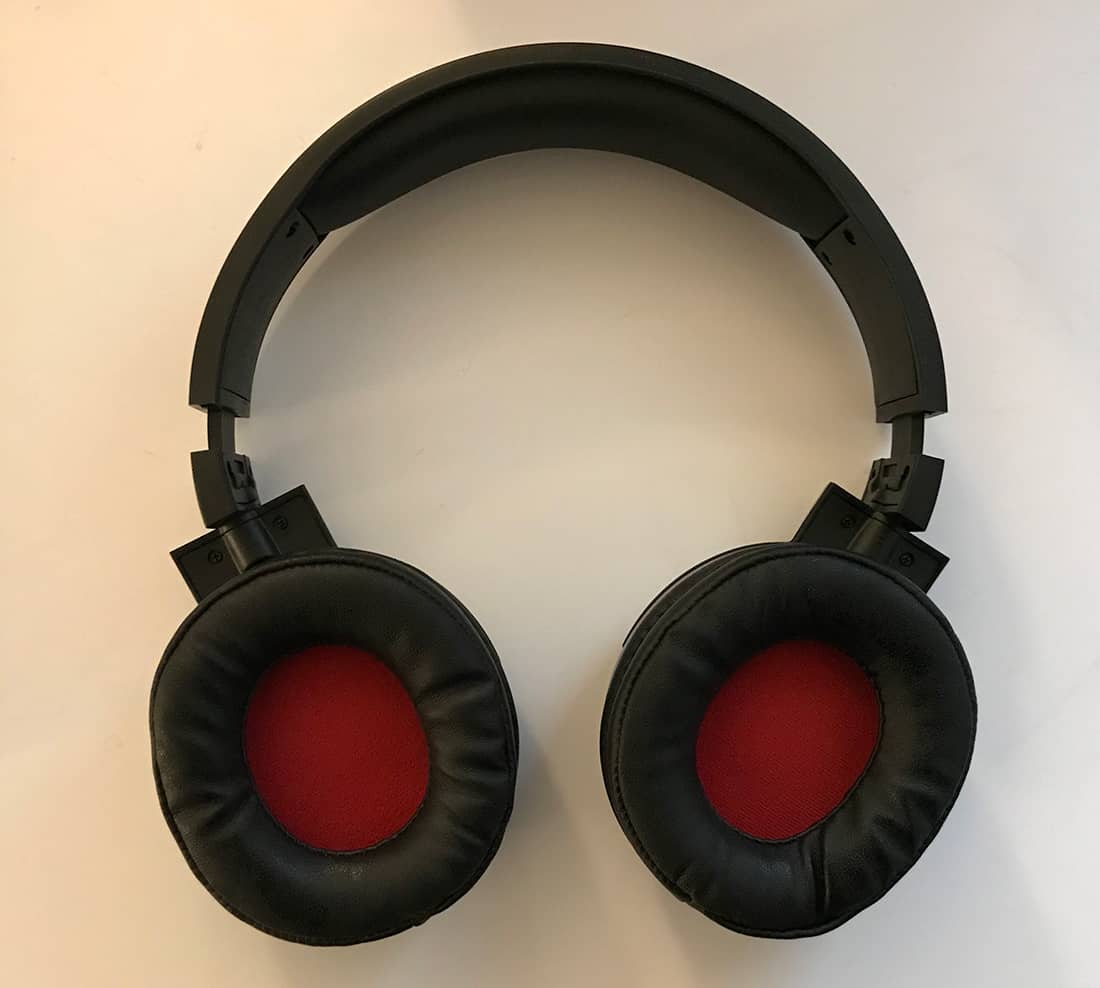 The Enix headphones sport a dual Bluetooth/wired input that I don't believe I've seen on a pair of headphones. Essentially, you can use them with any Bluetooth-enabled device or any device that has a headphone jack. I will say it's a nice touch to see that sort of compatibility with older devices. Heck, even the Nintendo Switch doesn't have Bluetooth headphone support, so I wish more wireless headsets had this option.
Features:
Wireless Bluetooth
Listen up to 32ft away from your device
Mic and Track control right on the headphone
Wide range, high fidelity, and enhanced bass
8-9 Hour Battery Life
Rechargeable batteries with included charging cable
Security with Wicked Audio's Triple Battery Protection
Triple Battery Protection (follow that link to see what they mean)
Collapsible, folds flat
I like how compact these headphones are, and they fold up to a decent portable size. The earphones themselves aren't too clunky or heavy (actually they're deceivingly lightweight, more on that later) but still deliver a pretty good amount of volume and bass.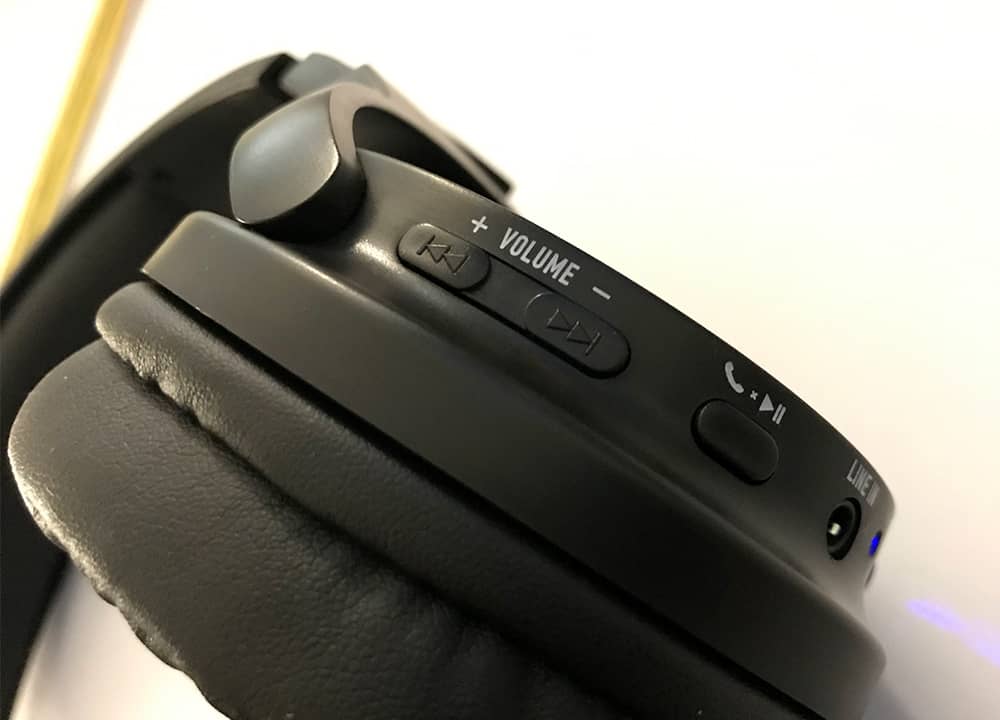 There are a couple of control buttons on one side, play/pause/answer, and a slightly confusing volume/forward/back rocker. You have to hold down the volume button in order to raise or lower the volume, and a quick press skips or restarts the track. Most other headphone controls I've come across work the opposite, but that's a minor complaint.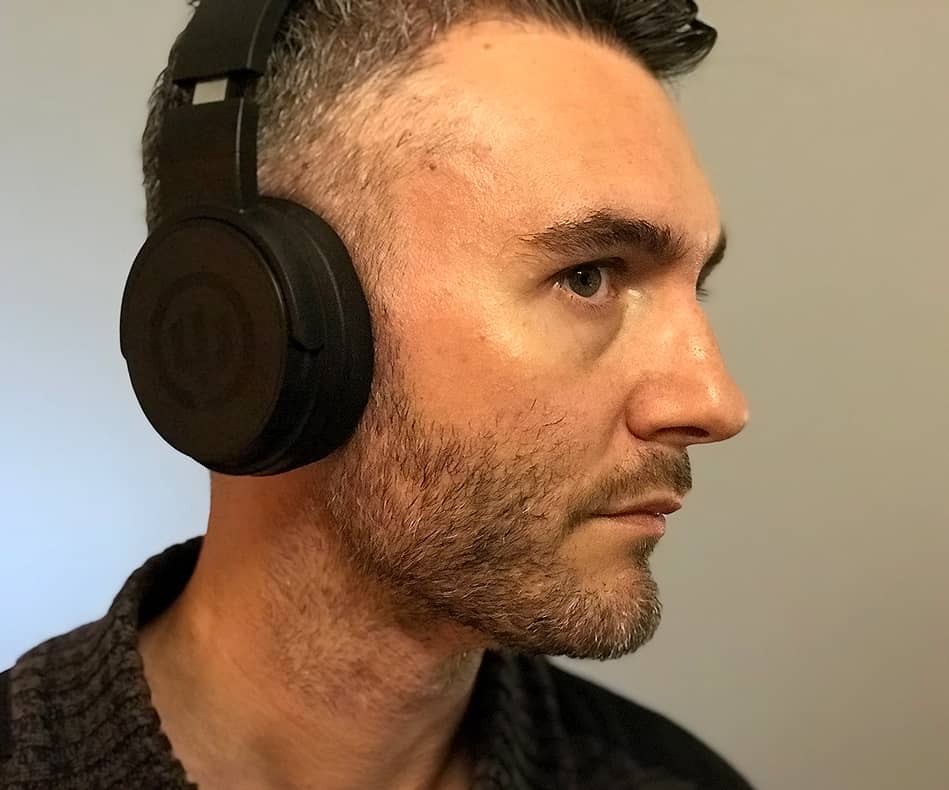 The headphones paired very quickly with my phone, and they connect almost instantly.
However, I'm afraid those are about the only positive things I could say about this particular headset.
They feel absolutely cheap. The plastic they used seems brittle and a little too lightweight. Every corner on the extensions and pivot points is viciously sharp. The vinyl material used on the ear pads is extremely squeaky … every movement makes a little frrrp sound directly into your ear canal. And that material felt instantly hot against my skin.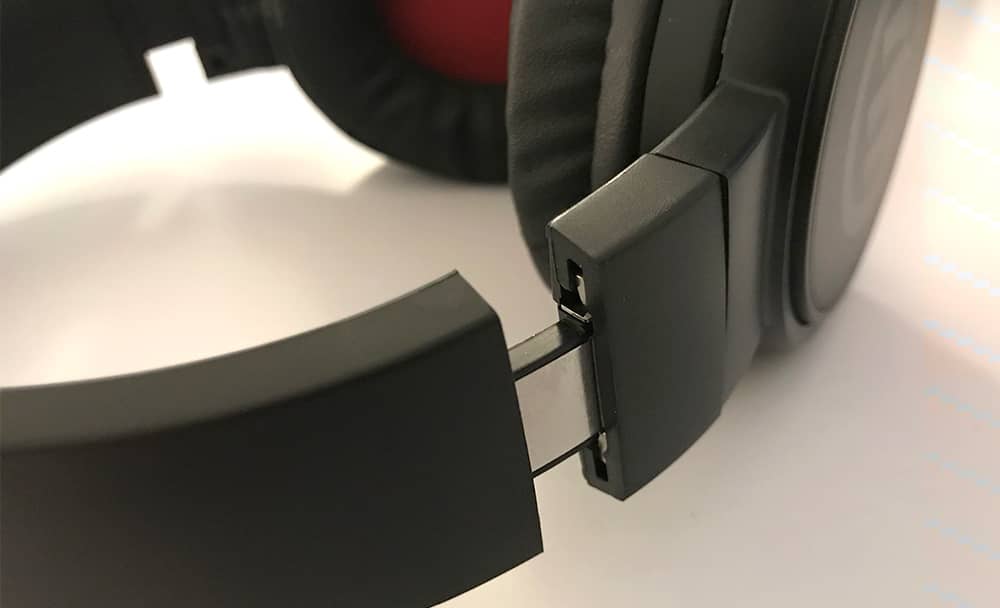 The fit of the headband was tight enough, but in the wrong places. It felt as if the tension was against my temples instead of spread out evenly against my ears, and left an uncomfortable looseness at the bottom near my earlobes. Maybe my head's just oddly shaped.
I accidentally pinched one of the ear pads when I was opening them from a folded state and it came halfway off! I was able to somehow finagle it back on, but not before I snapped a picture of the inside. That explains a lot about the sound, honestly.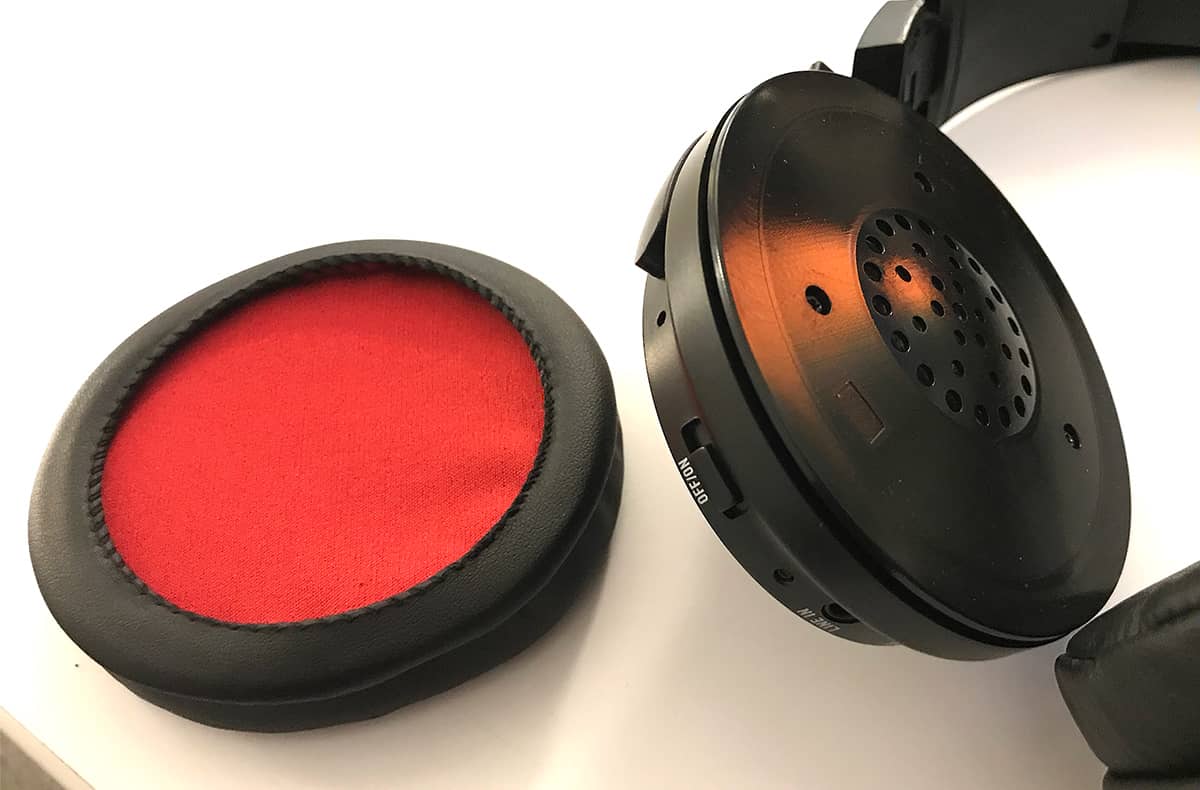 The headphones had a punchy bass, but the mids and treble were virtually nonexistent, sort of like listening to your upstairs neighbor's music through the ceiling, or if you'd cover a speaker with a blanket. The detail and crispness is completely muddied.
Overall, I had a really hard time with these headphones, in both wearing them and listening to them for more than 30 minutes at a time.
What I like
can be used with a wired or wireless connection
fairly loud and bassy
What needs to be improved
very lacking and muddy sound on the highs and mids
cheap materials
fit doesn't feel very good
Final thoughts
Not knowing how the company's other products rate, it would feel like a cheap shot to liken these headphones to their Wicked namesake. But these were honestly the most underwhelming set of cans I've ever used, especially for the asking price.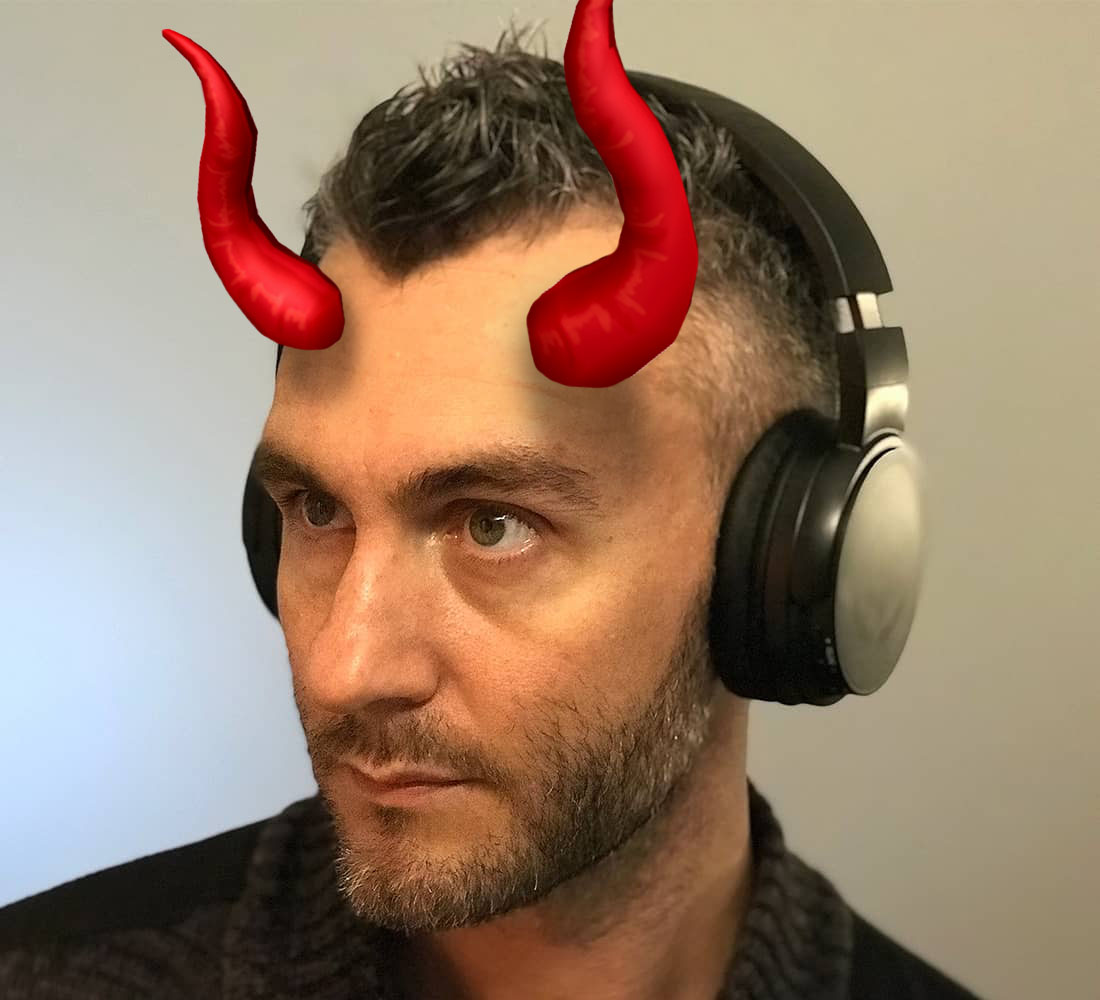 Price: $59.99
Where to buy: The Wicked Audio Enix headphones can be purchased online their website or from Amazon, but not necessarily should be.
Source: The sample of this product was provided by Wicked Audio. You can find out more about this and their full line of products on their website.