We use affiliate links. If you buy something through the links on this page, we may earn a commission at no cost to you. Learn more.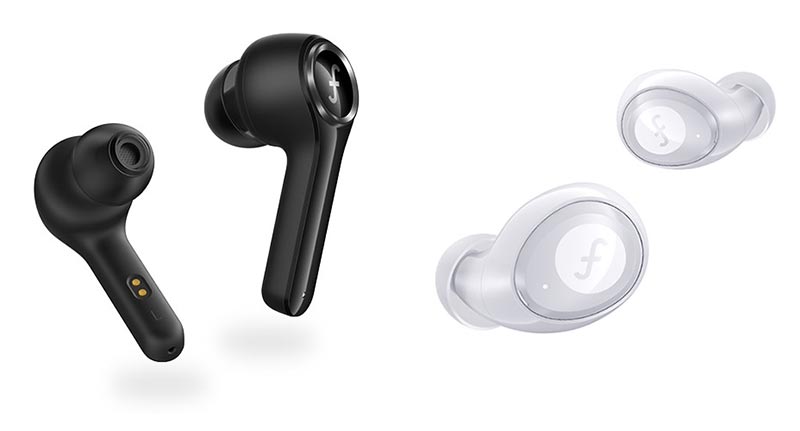 NEWS – If you've been paying attention to our review lately, you've noticed that we've been doing a lot of wireless earbud reviews. That's because Julian and I have been on a quest to find our next favorite pair. There are a ton of different earbuds on the market, but today Funcl launched an Indiegogo crowdfunding campaign for their W1 and A1 wireless headphones.
What is it?
The Funcl W1 and A1 wireless headphones are Bluetooth 5.0 completely wireless earbuds that feature water resistance, touch controls, aptX Hi-Fi sound (A1), and very affordable pricing. The W1s are only $19 and the A1s are $49 if you use the special link at the end of this article.
Why is it cool?
Funcl sent me a pair of the W1 and A1 wireless headphones to test drive and I have been impressed by their W1 pair of $19 wireless earbuds sound like, how well they fit in my ears, 4.5hr play time per charge and they come with a little charging case that provides up to 18hrs of playback time.
The A1's sound even better because they have aptX. They are lightweight and comfortable and can play for up to 6.5 hrs per charge and the small case that comes with them will recharge them for up to 24 hrs total playback time. Another feature of the A1s is the low latency so you don't have to worry about audio and video syncing issues if you enjoy watching video on your mobile devices.
Where can I find more info?
The Funcl wireless headphones campaign which started today and ends in a month and they have already hit 75% of their funding goal of $50,000. You can pre-order a pair of Funcl wireless headphones starting at $19 for the W1 and $49 instead of $54 for the A1's if you use the secret perk link below. After the Funcl wireless headphones, rewards are estimated to start shipping in December 2018. Visit their Indiegogo page for all the details.