We use affiliate links. If you buy something through the links on this page, we may earn a commission at no cost to you. Learn more.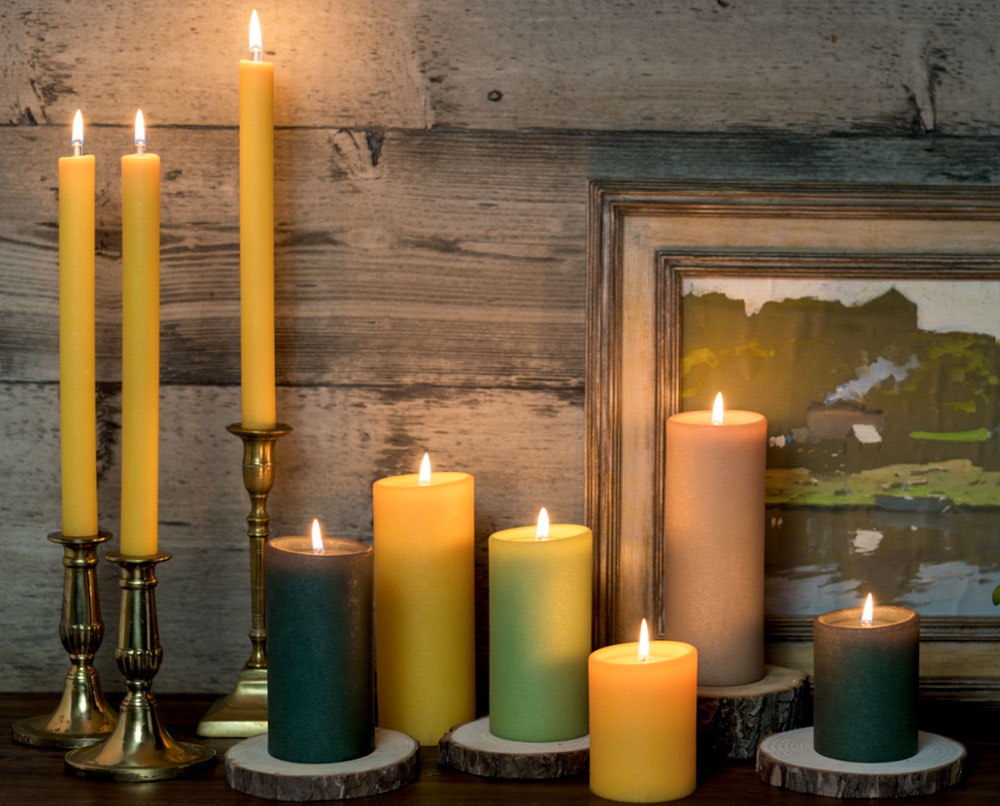 NEWS – Candles add a lot of beauty to your home, but they can be messy – dripping wax everywhere.  And since they are consumed when used, they can be quite expensive to use and replace.   You can switch to those fake, battery-powered candles to prevent getting melted wax everywhere, but those are expensive to purchase and require replacement batteries – and they don't look real.  Lucid Candles look like real wax but burn a liquid fuel, so they aren't consumed as you use them.  (Lucid Liquid is liquid paraffin – a highly refined byproduct of the petroleum refinery process.)  They don't drip wax everywhere, and replacement fluid is less expensive than replacing candles.  And since they have an actual flame, they look much better than fake candles.
"Lucid candles look and feel like wax candles. The candle is made of a polymer that never burns down. The body of the candle is a reservoir for Lucid Liquid paraffin. The removable top contains a fiberglass wick that reaches into the reservoir and draws up the liquid. Only the Lucid Liquid is burned – the candle and wick are permanent. Light the wick and enjoy clean, natural candlelight."
The CMAlmay company has been in business since 1892, and they've been making liquid candles for use in churches for 30 years.  They are used in 40,000 churches worldwide, and now you can buy them for home use.  The candles are available as tapers and pillars.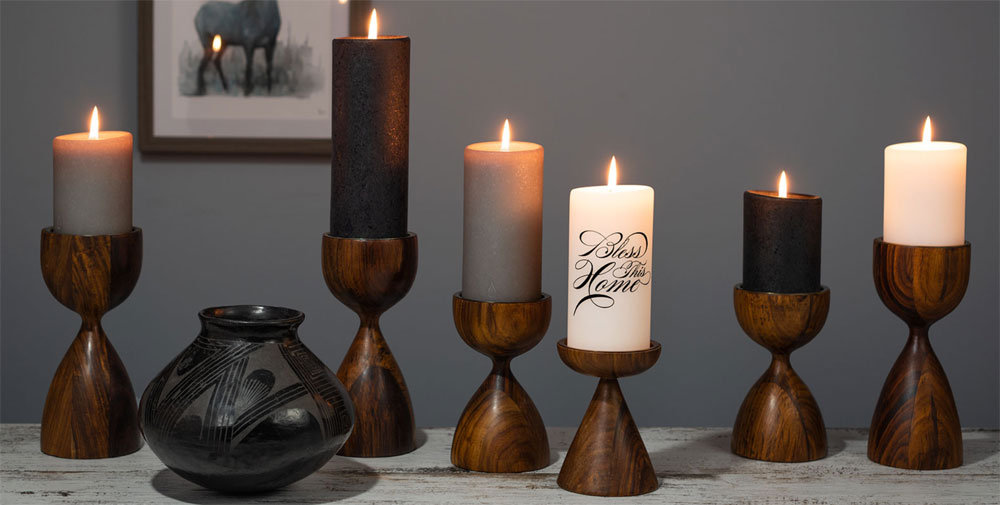 Tapers are 11″ tall and 1″ in diameter;  they come with a universal adapter to fit most candle holders.  They'll burn 5 to 6 hours between refills with Lucid Liquid fuel.  Tapers start at $35.00 each.  Pillars are 3″ in diameter and your choice of 4, 6, or 8″ tall.  Burn time between Lucid Liquid refills vary with size, with the 4″ candle lasting 24 hours, 6″ candle lasting 48 hours, and the 8″ candle lasting 60 hours.  They'll work with your platform or spike candle holders.  Pillars start at $55.00.  A 1-liter bottle of Lucid Liquid gives 200 hours of burn time for $13.50.  Both tapers and pillars are available in solid colors or decorated with quotes, initials, or decorative images, including holiday designs.

Refilling the candle is simple.  You twist off the top of the candle with a quarter turn, fill with Lucid Liquid,  replace the top and wait 1 minute to prime the wick before lighting.
Lucid candles are available at the Lucid Candle website.