We use affiliate links. If you buy something through the links on this page, we may earn a commission at no cost to you. Learn more.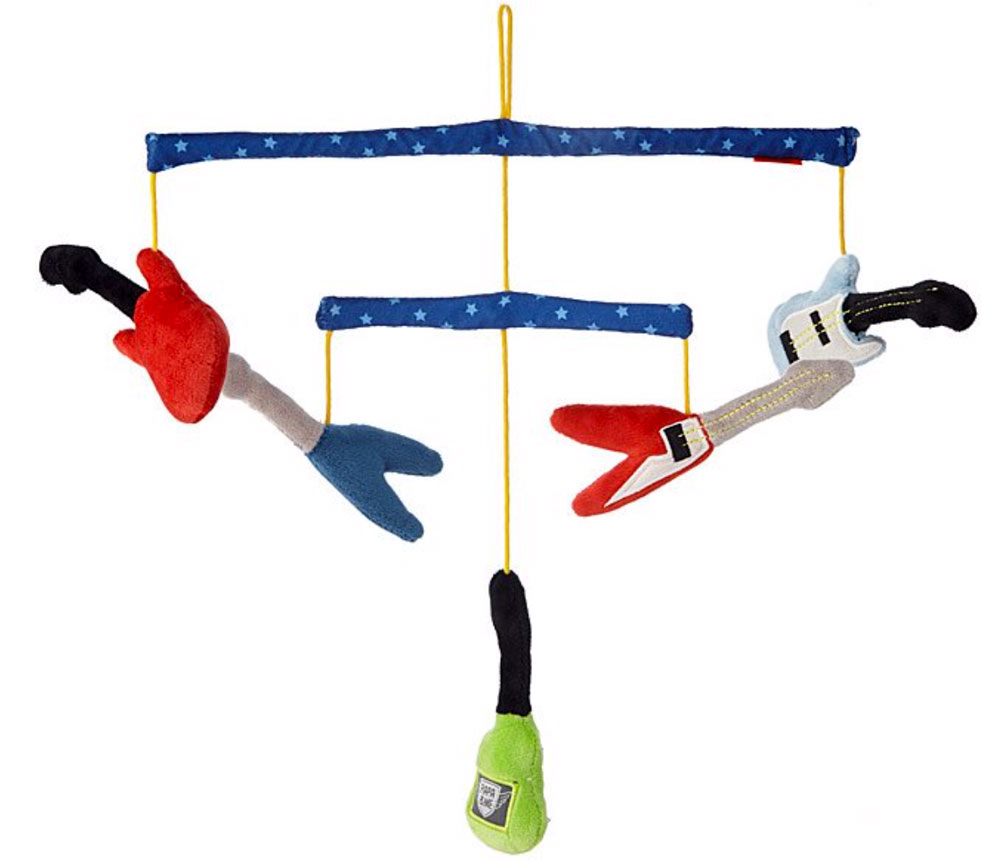 NEWS – Forget fuzzy bunnies and sweet lullabies!  Give your new baby a crib mobile that's going to introduce them to the finer things in life – guitars and rock music!  I think the Rock On Guitar Mobile must have been what the boys in Greta Van Fleet saw hanging over their cribs, to instill them with such wonderful rock music at such young ages.
The mobile is populated with plush Flying Vs and Strats.  The guitars are made from polyester materials and strung from soft bars.  It's ready to hang above the crib or changing table.  You'll need to supply your own lullaby – maybe try Stevie Ray Vaughn's version of Mary Had a Little Lamb.
The Rock On Guitar Mobile is $34.95 at UncommonGoods.