We use affiliate links. If you buy something through the links on this page, we may earn a commission at no cost to you. Learn more.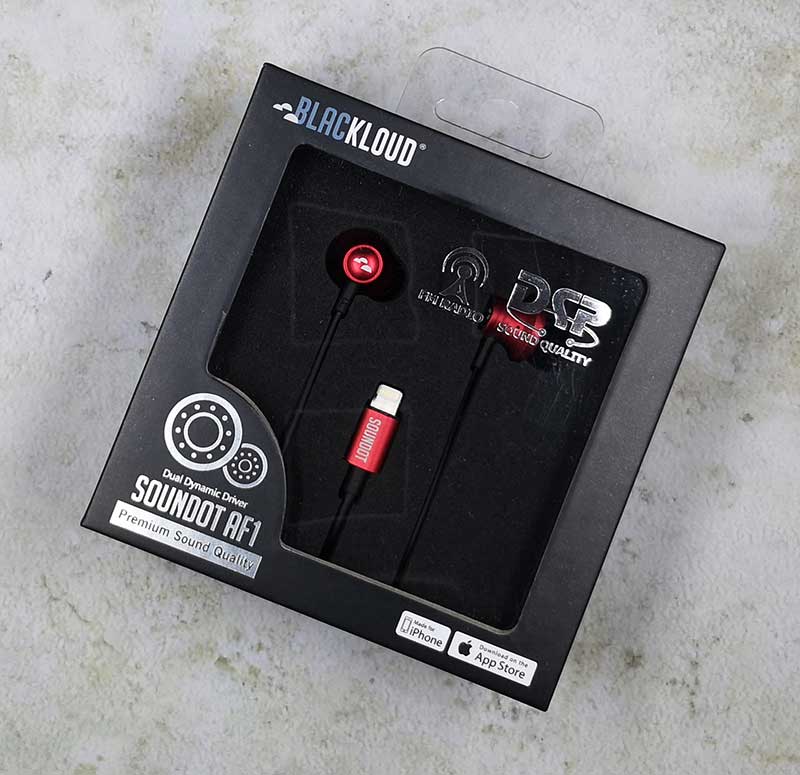 REVIEW – Do you still enjoy listening to FM radio? I listen to it every day on my drive to and from work. But have you ever wanted to listen to FM radio with your smartphone but not using a streaming service like iHeart Radio which uses your data? Then you will be interested in learning more about Blackloud's Soundot AF1 earbuds for the iPhone or iPad.
What is it?
The Soundot AF1 earbuds from Blackloud look like any other pair of wired earbuds, but there are two notable exceptions. First of all, they have a lightning connector instead of a 3.5mm headphone jack. So right away, you know that these headphones are for iPhones and iPads (USB-C version coming in 2019). The other difference is that you can listen to FM stations using these earbuds and your iOS device, without using any of your data. Kinda…
What's in the box?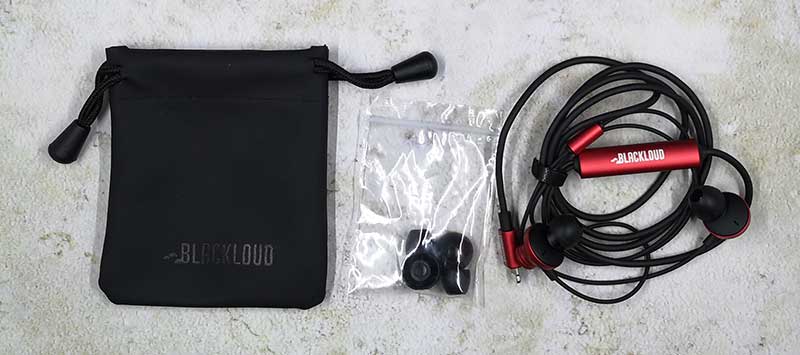 Blackloud Soundot AF1 earbuds
2 extra sets of eartips
Drawstring storage pouch
Quick start guide
Design and features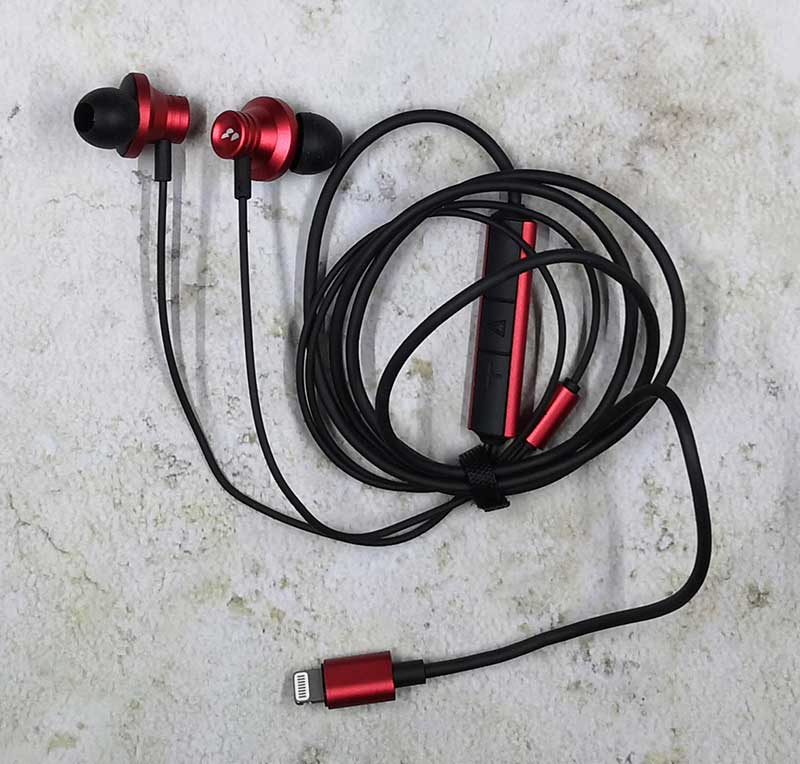 From all outward appearances, the Soundot earbuds look unremarkable unless you count the snazzy red color of the aluminum housings. The earbuds have an in-line 3-button control for volume adjustments and play/pause operations. The earbuds also have an in-line microphone so you can use them to make and receive calls as well as listening to audio.
The app
To use the Soundot earbuds to listen to FM radio, you have to install the Soundot app and you'll have to log in to the app using your existing Google, Twitter, or Facebook account, or by creating a Soundot account. Then you can plug in the earbuds and you'll be greeted with a simple interface for tuning FM radio stations.
There's a tuning dial in the center of the screen that you can use to zero in on a known station, or you can also use the scanning buttons to find stations. At the bottom of the screen, there are 6 presets that you can use for your favorite stations.
The app also features an EQ for fine tuning the sound and a lock screen widget for quick control.
What the app doesn't feature is RDS (Radio Data System) to display the song title and artist info. That is a feature that is coming soon. Another thing to be aware of is that you have to have a network connection (cellular or WiFi) in order to first set up the app which requires that you sign in either with your existing Google, Facebook, or Twitter account, or you can create an account with an email address.
Then when you do want to use the Soundot when you have no cellular or WiFi connection, you will have to click past the No Network error message, which is a little confusing as it leads you to believe that the product is not going to work without being on the network.
If you can get past these caveats, the FM radio sound quality is decent, but that all depends on how strong the FM stations are in your area. I was able to pull in the biggest stations without any issues.
I can see how an accessory like this one would come in handy during a natural disaster when cellular, and internet connectivity isn't available, but a mobile device like an iPhone only has so much battery life and in a disaster, electricity is probably the first thing to go. I think a regular battery-powered radio or one with a crank that you can use to generate a few minutes of use without needing batteries would be a better option.
What I like
Good sound quality
Dongle-less lightning connector earbuds
What needs to be improved
Don't require a login or account
Add RDS capability
Price is too high
Final thoughts
Some phones (maybe all of them?) have a built-in FM chip, but the carriers don't allow you to use that chip to listen to FM radio. Why? I'm sure it has to do with money like everything else. The Blackloud Soundot AF1 earbuds give you back the freedom of listening to FM radio on your iOS device as long as it has a lightning connector and you can log in to the internet for the initial setup which for me seems to defeat the point… but if you don't mind these restrictions, or the price, head over to Blackloud.com and check them out on your own.
Price: $79.89
Where to buy: Blackloud
Source: The sample for this review was provided by Blackloud.