We use affiliate links. If you buy something through the links on this page, we may earn a commission at no cost to you. Learn more.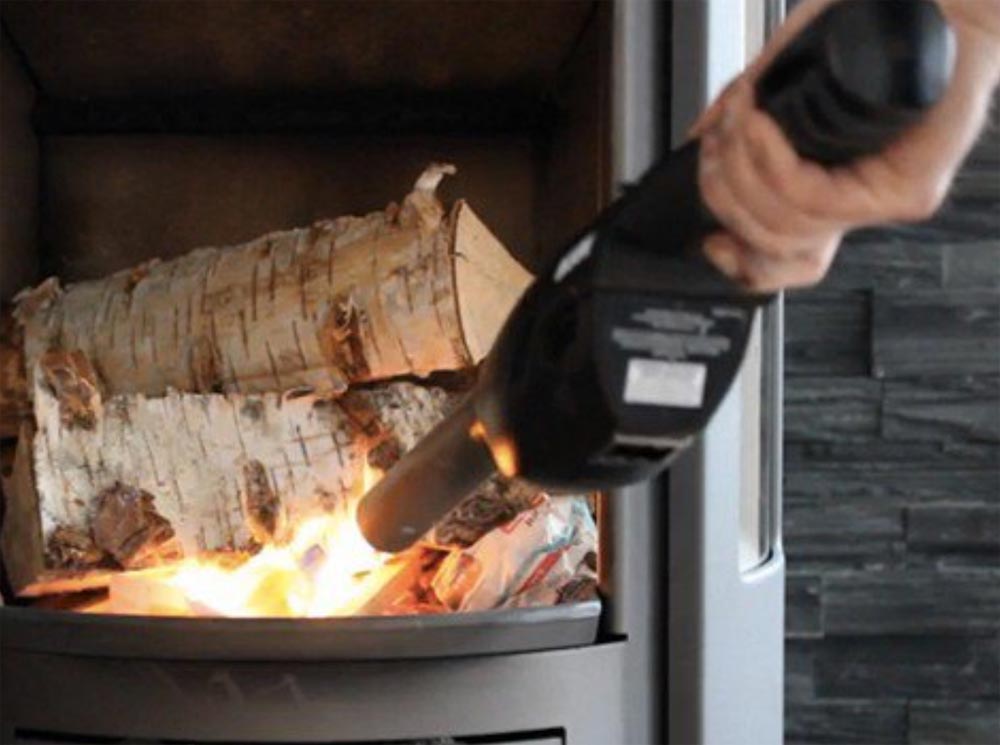 NEWS – It's not really a flame thrower, but you won't need charcoal starter fluid for your grill or those little paraffin-soaked starter bundles for your fireplace anymore.  The Bison Airlighter is made of plastic and stainless steel.  It is CPSC compliant, and it has a child safety lock to prevent accidental ignition.  The lighter uses butane fuel, and it needs batteries to power an air blower.  A typical charcoal barbecue requires about 1 minute of fan time to be fully lighted or about 5 minutes before you are ready to cook.

There are two models available:
The Airlighter 420 has a built-in bottle opener and a storage hook.  It requires 3AA batteries.  It measures 16" x 2.2" x 3″ and weighs 1.3 pounds.  It's $49.95.
The Airlighter 520 has in integrated flashlight and bottle opener.  It has USB-rechargeable batteries, and an adjustable folding handle with 3 different positions.  It measures 21″ x 3.5″ x 3″ and weighs 3 pounds.  It's $79.95.
Both of these Bison Airlighters are available now at The Grommet.