We use affiliate links. If you buy something through the links on this page, we may earn a commission at no cost to you. Learn more.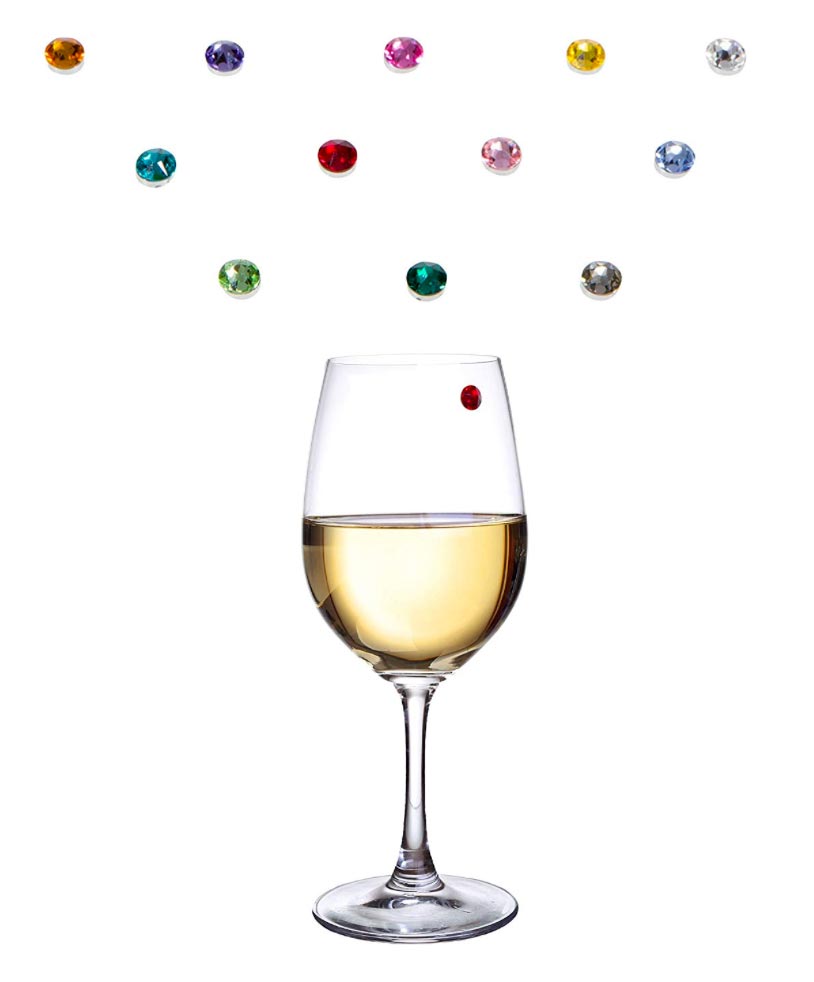 NEWS – I've seen wine glass charms for years now.  They usually fit around the stem of wine glasses to quickly identify which glass belongs to whom with their unique designs or colors.  But these days, I see a lot of stemless wine glasses, and most other styles of barware have never had stems.  How do you identify those?  Easily, if you use these Bliss Home magnetic charms with multicolor Swarovski crystals.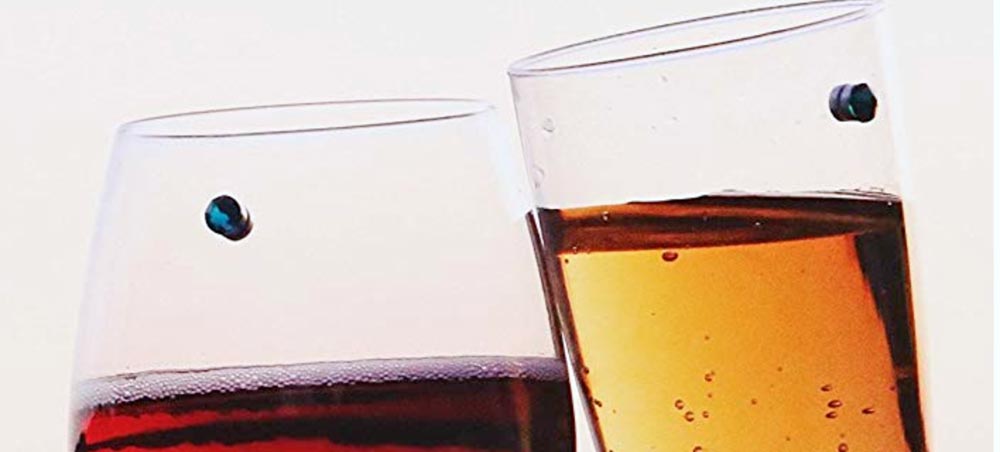 The charms are two pieces with magnets strong enough to hold through the wall of the glass.  They hold tight, but they can still be easily removed without scratching your glassware.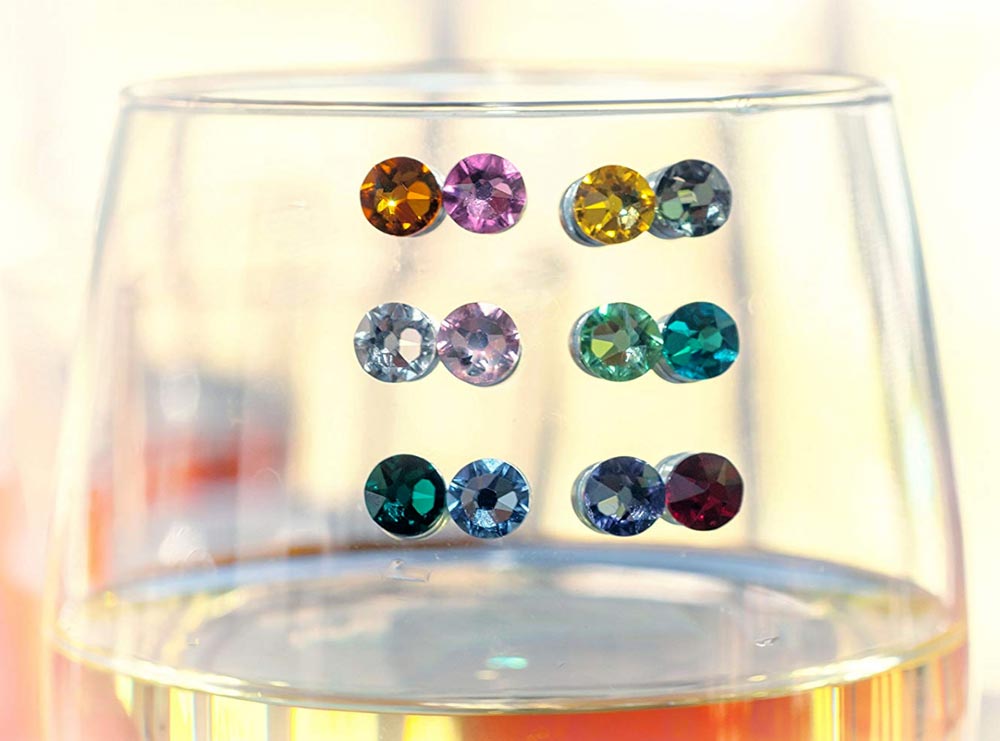 You'll get a set of twelve magnetic markers, each with a different shade of Swarovski crystal.  When not in use, store the markers in the included black storage box.  The Bliss Home magnetic markers are a great addition to your home bar, and they make perfect hostess gifts. Just don't swallow them by accident!
A set of twelve Bliss Home Elegant Multicolor Swarovski Crystal Magnetic Wine Glass Charms is $19.99 at Amazon.