We use affiliate links. If you buy something through the links on this page, we may earn a commission at no cost to you. Learn more.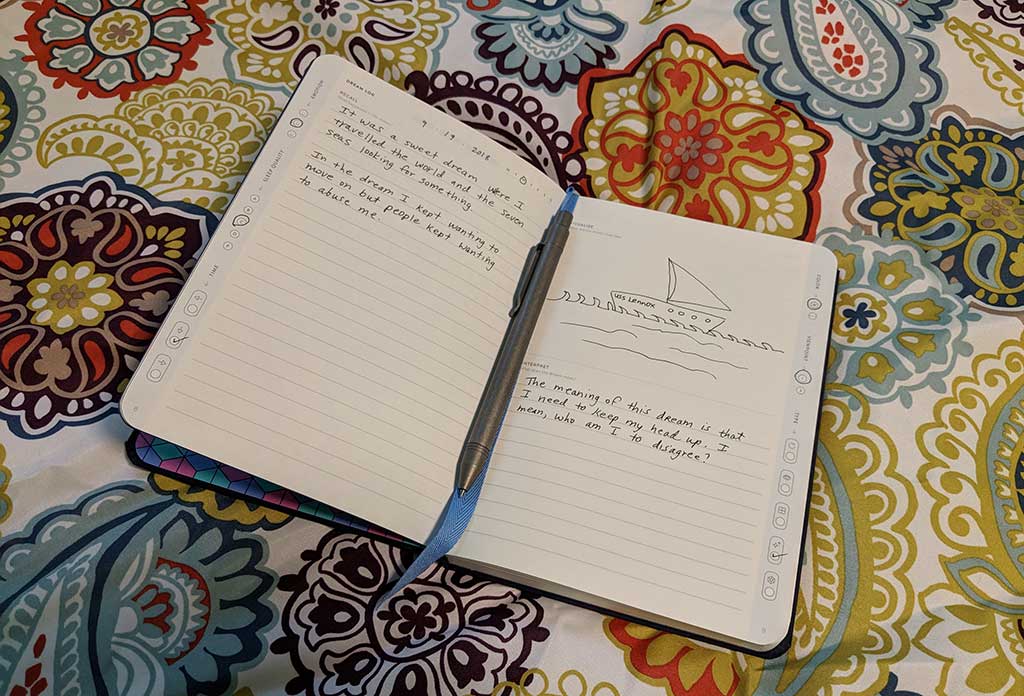 REVIEW – Are you the type of notebook or journal user who likes to have a separate notebook for different subjects or topics like travel, daily journal, tasks, etc? How about a journal that's dedicated to recording your dreams. But, not dreams for your future, I'm talking about the dreams you have when you're asleep. Baron Fig's new Wander Dream Journal is a journal just for that task. Let's check it out.
What is it?
The Baron Fig Wander Dream Journal is a 192-page hardbound notebook that has been specially designed to make it easy to record the dreams that you have during the night.
Design and features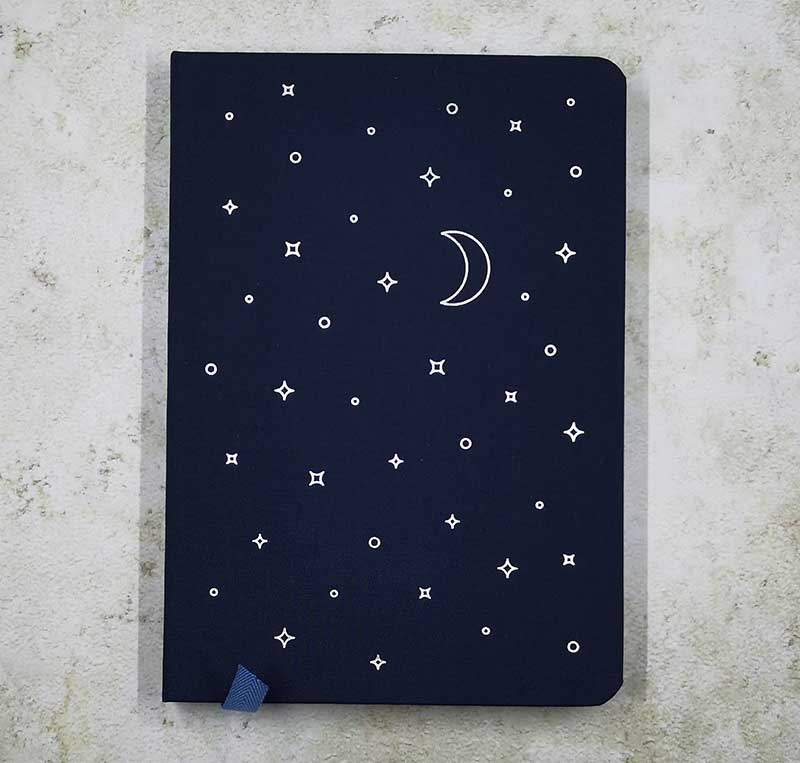 The Wander Dream Journal is a 5.4″ x 7.7″ cloth-bound book that is dark blue with silver stars and a moon stamped into the front and back covers.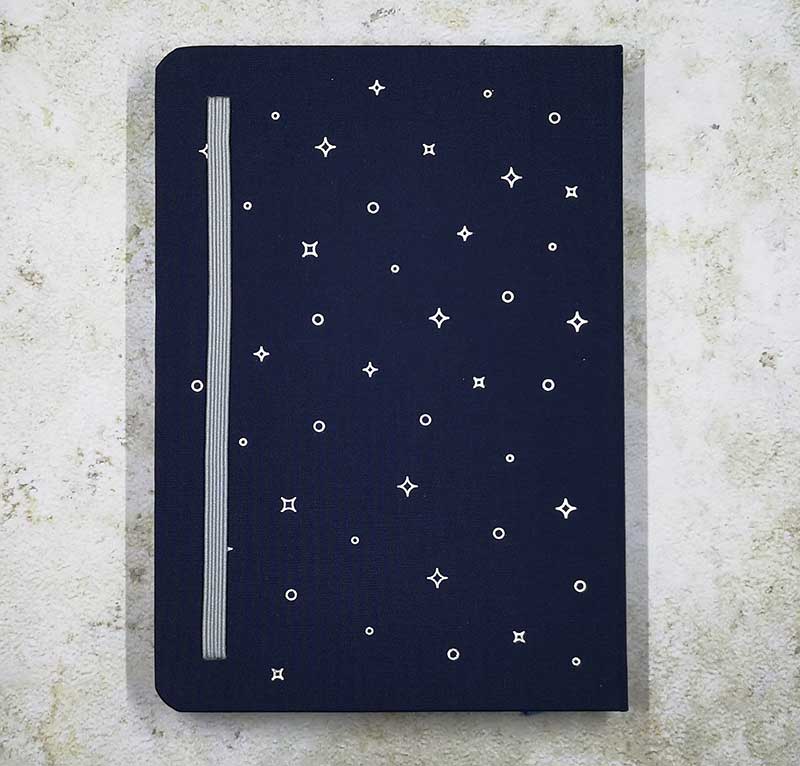 The journal has rounded corners and a grey elastic band that can be used to secure the top cover.

Each notebook has 192 pages of acid-free fine grain 90gsm paper that's a light cream color.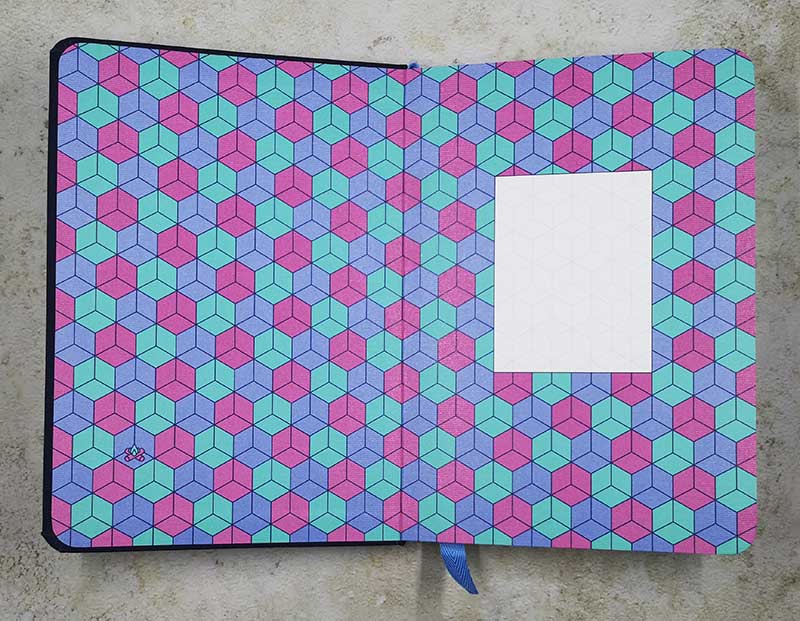 When you open the front cover, you're greeted with a lively geometric design and a blank area where you can write your name and contact info should you lose the book, or dates that the book covers, etc.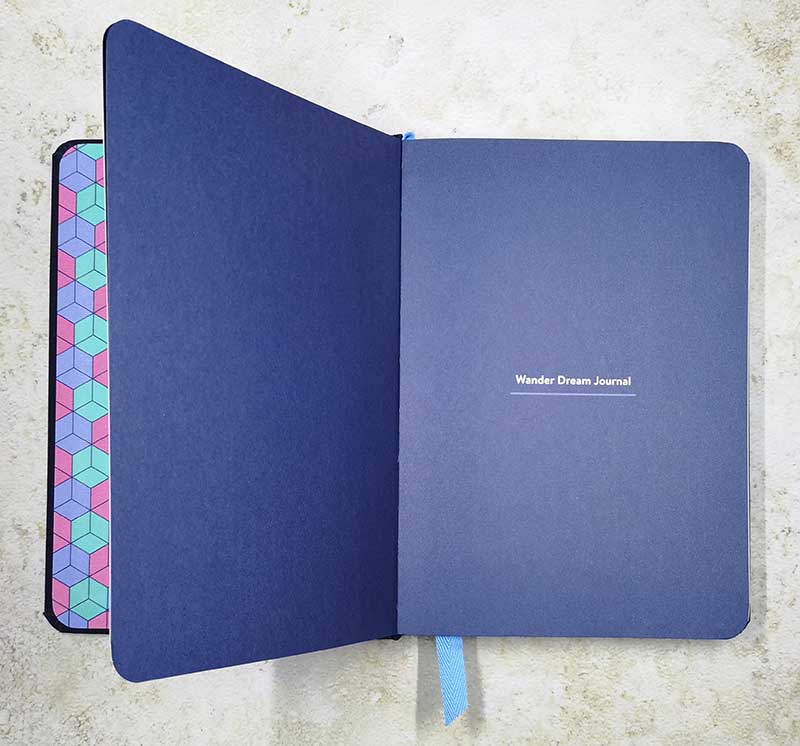 You'll have to flip a couple pages before you get to the actual journal area of the notebook.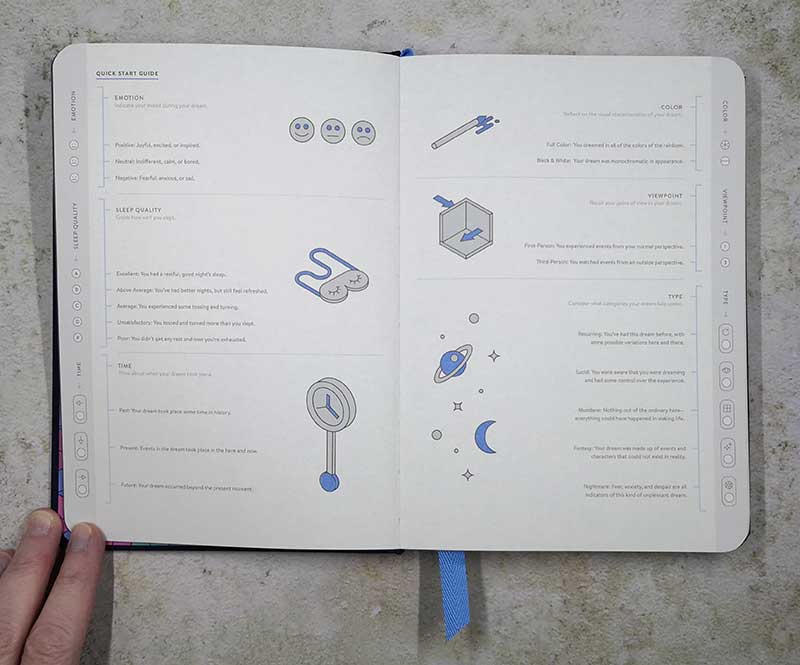 You'll find a quick start guide at the beginning of the book that explains the page's outer edge "gadgets"… at least that's what I'm going to call them.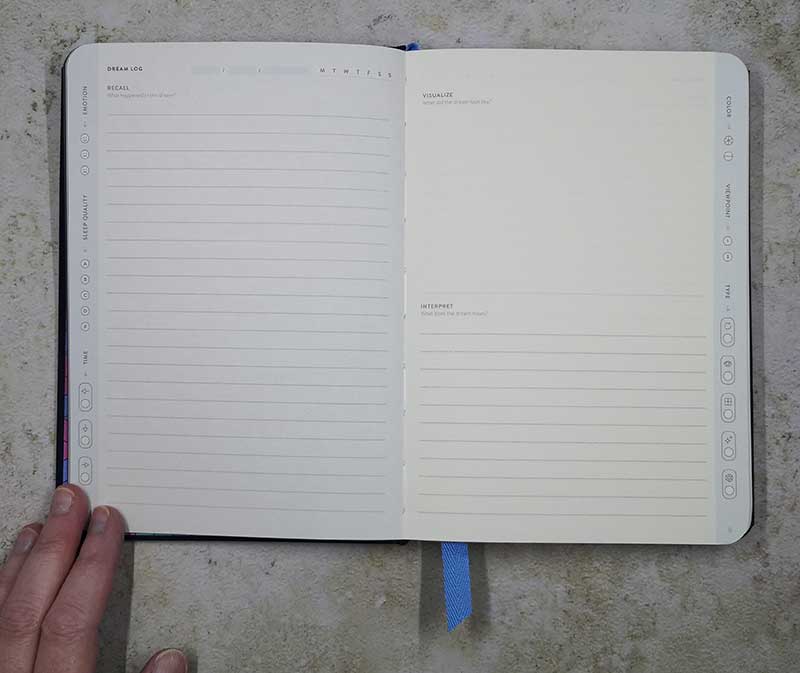 They say that the best way to remember your dreams is to document them as soon as you wake up. The Gadgets on each page help you do that by including things like emoticons for your mood during your dream, your sleep quality, when your dream took place in history, if your dream was in color or in black and white, the viewpoint of the dream, and type of dream.
Then the 2-page layout gives you a whole page to write about what happened in the dream on the left and a place to draw and interpret what the dream might have meant on the right side.
Notice at the top of the left page that there's a place to circle the day of the week and add the current date. This dream journal has all the bases covered.
What I like
2-page layout for each dream
Lots of info to record about each dream
Attractive book
Lay flat design
What needs to be improved
The book isn't a standard size, so it would be nice if they offered one that was A5 sized just so it would be the same height as other journals on a bookshelf
Final thoughts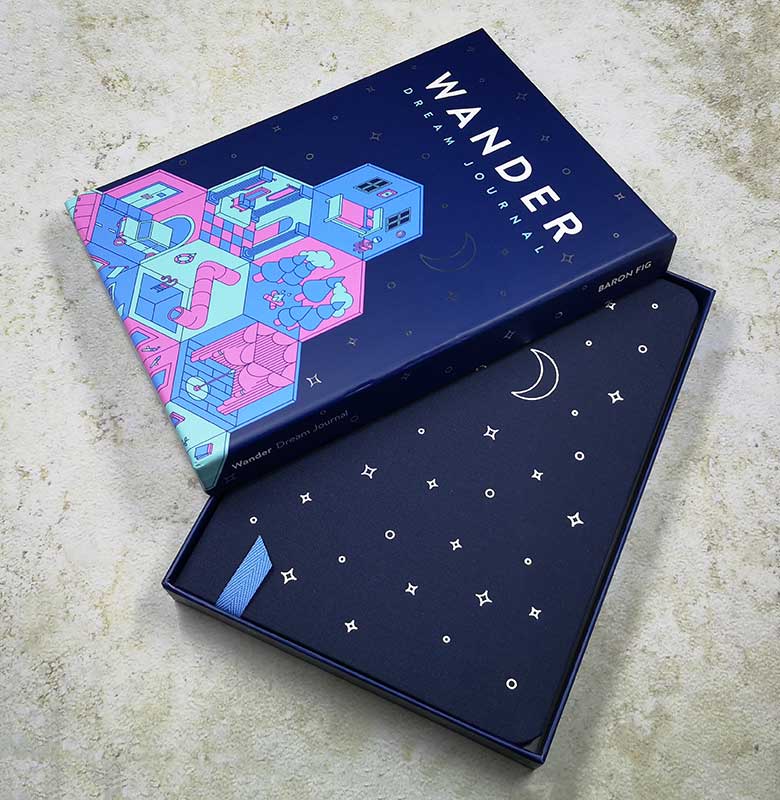 The Baron Fig Wander Dream Journal is a nicely made notebook that has all the features that someone would want in a journal. It has acid free pages, a lay-flat design, ribbon bookmark, and an elastic closure. But then they add extra features to the pages to help you document each dream. All in all, this is a nicely designed dream journal. The only thing missing is a pen with a built-in red light so you can write your dream in the dark without bothering your sleeping partner or wrecking your night vision.
Price: $22.00
Where to buy: Baron Fig
Source: The sample for this review was provided by Baron Fig.