We use affiliate links. If you buy something through the links on this page, we may earn a commission at no cost to you. Learn more.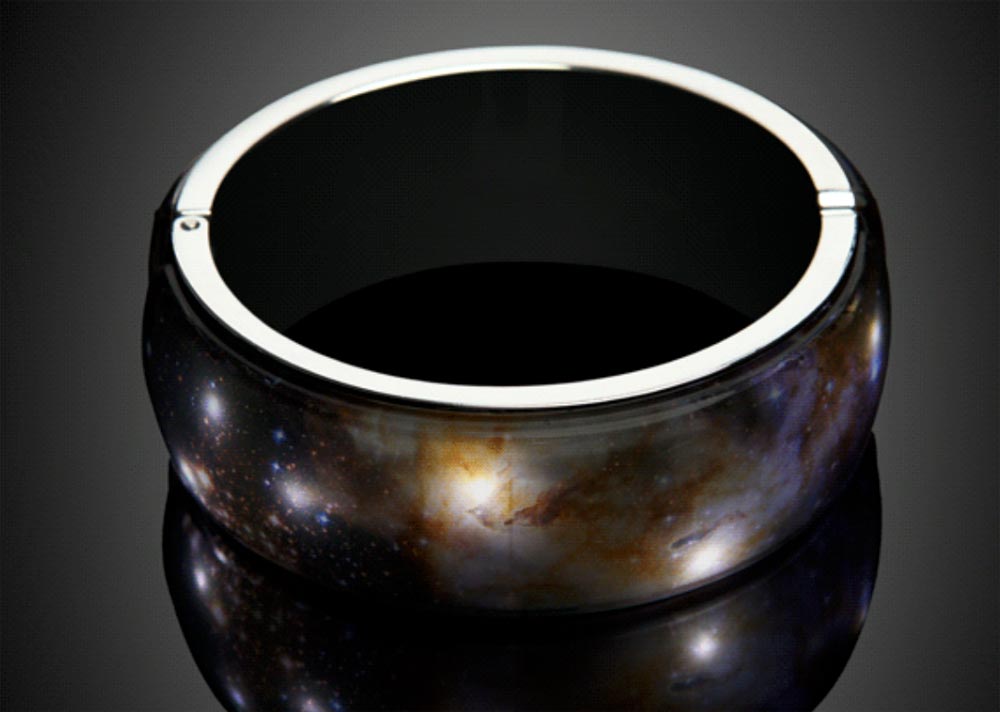 NEWS – Well, at least the image was 20,000 years ago…  The Celestial Fireworks LED Bracelet is adorned with a Hubble Telescope image of the Westerlund 2 cluster, 20,000 lightyears away in the constellation Carina.  To add some excitement, 15 twinkling, white LEDs were added to some of the foreground stars.  The rechargeable battery lasts for about 8 hours on a charge.  Use the on/off switch to conserve battery power until you're ready to shine.
The bracelet is hinged and accommodates up to a 7″ wrist.  It is a 2.75″ x 3″ oval with a 1″ thickness.  The interior surface of the bracelet is stainless steel.
All those end-of-year holiday parties are coming sooner than you think.  The Celestial Fireworks LED Bracelet would add a lot of sparkle to your party outfits.  Check it out at ThinkGeek for $69.99.