We use affiliate links. If you buy something through the links on this page, we may earn a commission at no cost to you. Learn more.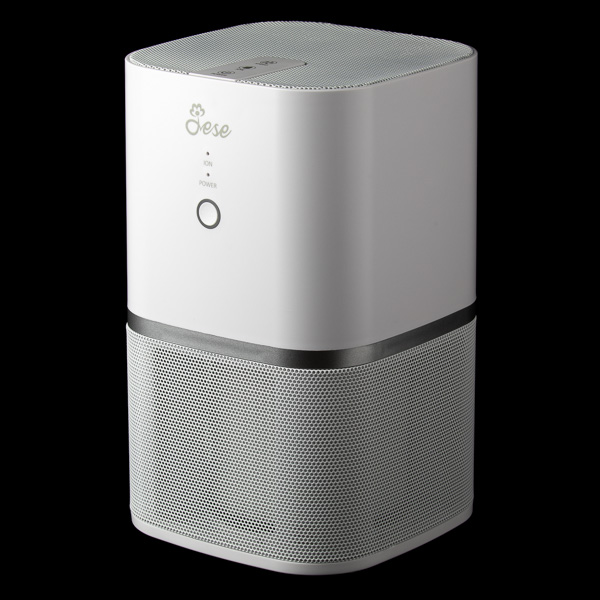 REVIEW – If there's one thing we all have in common, it's breathing. When the chance to review the JESE Air Purifier came along, I figured "why not" – I could use yet another air purifier.
What is it?
The JESE Air Purifier is a small air purifier that not only filters the air but also has an ION function to produce negative ions, which can enhance human immunity, improve myocardial and lung function.
What's in the box?
JESE Air Purifier
Power cord
Air Filter
User manual
Design and features
The JESE Air Purifier has an attractive design with easy to operate controls. With power, fan speed, and ion buttons, the controls are simple and easily accessible. Unlike other modern products, the controls are labeled with words instead of just relying on icons that you have to figure out or remember.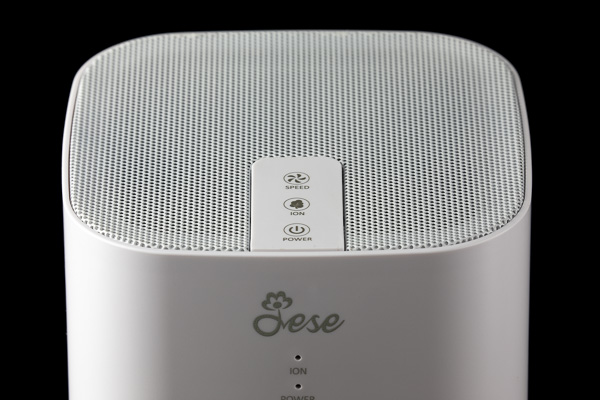 LED's indicate power, fan speed, and ION mode. The front LED ring is blue when on low fan speed, and white when in high fan speed mode. The front LED ring is indented and looks like a button, but it isn't.
Not surprisingly, the fan can be heard in any standard household room (less than 23dB – about what a quiet whisper is) but isn't loud enough to be annoying. Pretty much any fan that pushes a fair amount of air is going to make a bit of noise. If you're the type that likes a little bit of noise when you sleep, this might just make the perfect bedroom addition.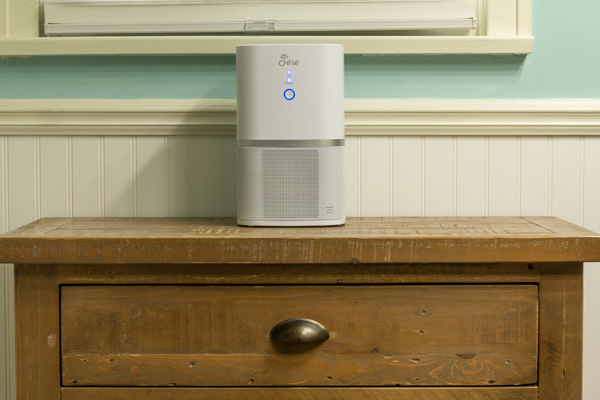 The air is drawn in around the bottom and expelled out of the top of the unit, so in most instances, you don't have to worry about air blowing directly on you.
The 3-in-1 air filter consists of a primary filter for pet dander and scurf (skin flakes), the second is a HEPA filter for dust, bacteria, mold, and pollen, and the third is an activated carbon filter for smoke and organic pollutants. The JESE Air Purifier gets rid of particles as small as 0.3 microns and the filter is rated for 6 months of use. The filter is supposed to remove 99.97% of household dust. At $15.99 for a filter replacement, filters are a little on the spendy side.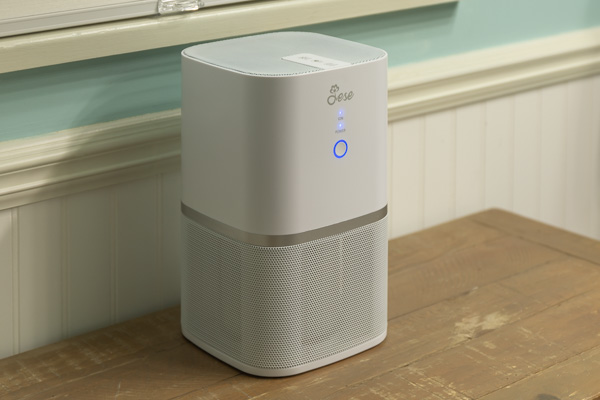 My only complaint (if you can call it that) about this product is the amount of air it circulates. Although it does draw in a fair amount of air, it draws it from a very close proximity to the unit. My previous residence was a bit dusty while we were packing to move, and I expected to find much more dust in the filter than I did. In fact, I ran it for several weeks and I could not see a build-up of dust as I expected.
The ION mode works great and produces a noticeable amount of negative ions.
What I like
Attractive design
Ease of use
What needs to be improved
Expensive filter replacements
Final thoughts
As the JESE product description states, this air purifier is for small rooms and as such, it would be best for a bedroom, bathroom, or on a desktop as a "personal space" air purifier.
Price: $57.99
Where to buy: Amazon
Source: The sample of this product was provided by JESE.