We use affiliate links. If you buy something through the links on this page, we may earn a commission at no cost to you. Learn more.

ARTICLE – Rumors abound when people get word of new smartphones, and that consistent truth prevails about the upcoming Samsung Galaxy S10. Let's take a look at some of the most likely features of this highly anticipated phone.
It may debut in January 2019 at CES
Tech analysts say Samsung's Galaxy S10 will be available in several models, but the company will manufacture one that supports the 5G network in limited supply.
The brand usually shows off its Galaxy S-series at the Barcelona Mobile World Congress in February and then launches the models a month later. But since competitors will reportedly showcase their 5G-enabled phones to CES in January, Samsung may accelerate bringing the Galaxy S10 to the market, doing so a month earlier than the usual February event.
However, a Samsung representative recently said that the company's first 5G-compatible phone would be a model other than the Galaxy S10. If that's true, the company may decide to keep people guessing about the Galaxy S10 a bit longer.
After all, people have been hearing about Samsung's foldable phone for a while. The brand wants to be the first to offer a bendable phone. Rushing to provide it could be detrimental though, particularly if the company doesn't work out all the kinks first. The point is that Samsung may realize it's best not to roll out the S10 until it's ready for the mainstream.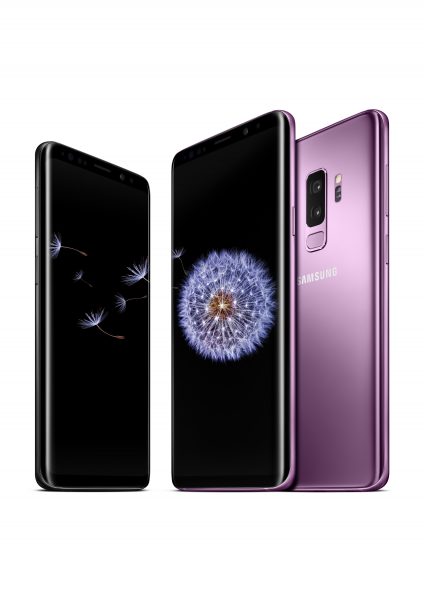 There will be three models
Reports indicate that Samsung will follow Apple's lead and release three models of a phone in the same product family. The smallest of the three will also be the least expensive option, although there are no solid details about prices for the Galaxy S10 yet.
Besides holding off Apple as a likely competitor, Samsung will also contend with Google, which is releasing new Pixel models in October. A substantial difference in prices between Samsung's three models could help them achieve marketplace dominance, especially if the costs appeal to a wide section of potential consumers.
It's rumored to include five cameras
It wasn't long ago that phone manufacturers made headlines by releasing models with both front and back cameras. Now, a phone with only two cameras doesn't capture as much interest as it once did. Even the latest iPhones, which have dual-camera setups, include innovative features like the ability to adjust the bokeh setting after taking a picture.
Reports suggest that Samsung will generate a buzz around the Galaxy S10 by releasing at least one of its models with five built-in cameras to appeal to people who love taking pictures with their phones. It probably didn't hurt that Huawei recently launched its P20 Pro with three cameras, suggesting phones with several cameras will soon be the norm.
The model will have an ultrasonic fingerprint sensor
Today's most popular smartphones offer increasingly advanced security features. Although the least expensive Galaxy S10 model — thought to be called the S10 Mini — will likely have an optical fingerprint sensor, the highest-end option should have one that's ultrasound-based.
The advantage of using ultrasound technology mainly concerns accuracy since the sensor takes a three-dimensional model of a fingerprint.
Everyday consumers may not have such advanced security on their list of priorities. However, depending on the reliability of the ultrasound scanner, perhaps Samsung could position the phone as an option for government contractors.
We could potentially see dramatic display changes
Considering that people regularly use their phones for video calls and streaming marathons, the screen characteristics of the gadgets are of increasing importance. Updates about the Galaxy S10 highlight its screen aspect ratio of 19:9, representing a significant difference from other phones that Samsung sells.
Moreover, some people in the know think the smartphone might have an "infinite" display with extended side curves and no bezels. After all, achieving the aspect ratio mentioned above requires making the bezels at least thinner than those on the Galaxy S9 phones.
A less likely possibility about the screen is that it may have a "self-healing" coating, eliminating the need to buy a screen protector for the phone because it repairs cracks after they happen. The news of that development broke after a patent leak.
There's no indication that Samsung would use that new screen-saving technology on the Galaxy S10. But, if it did, people might be more likely to purchase the potentially expensive phones and not feel so worried about dropping them and dealing with severely broken screens.
Samsung may still have secrets up its sleeve
As the rumor mill continues to churn and stimulate speculation, tech enthusiasts must remember how rare it is for all the major aspects of a gadget to leak before its release date.
Even if people figure out many of the Samsung Galaxy S10's main features, the brand will likely reveal some previously unknown factors.