We use affiliate links. If you buy something through the links on this page, we may earn a commission at no cost to you. Learn more.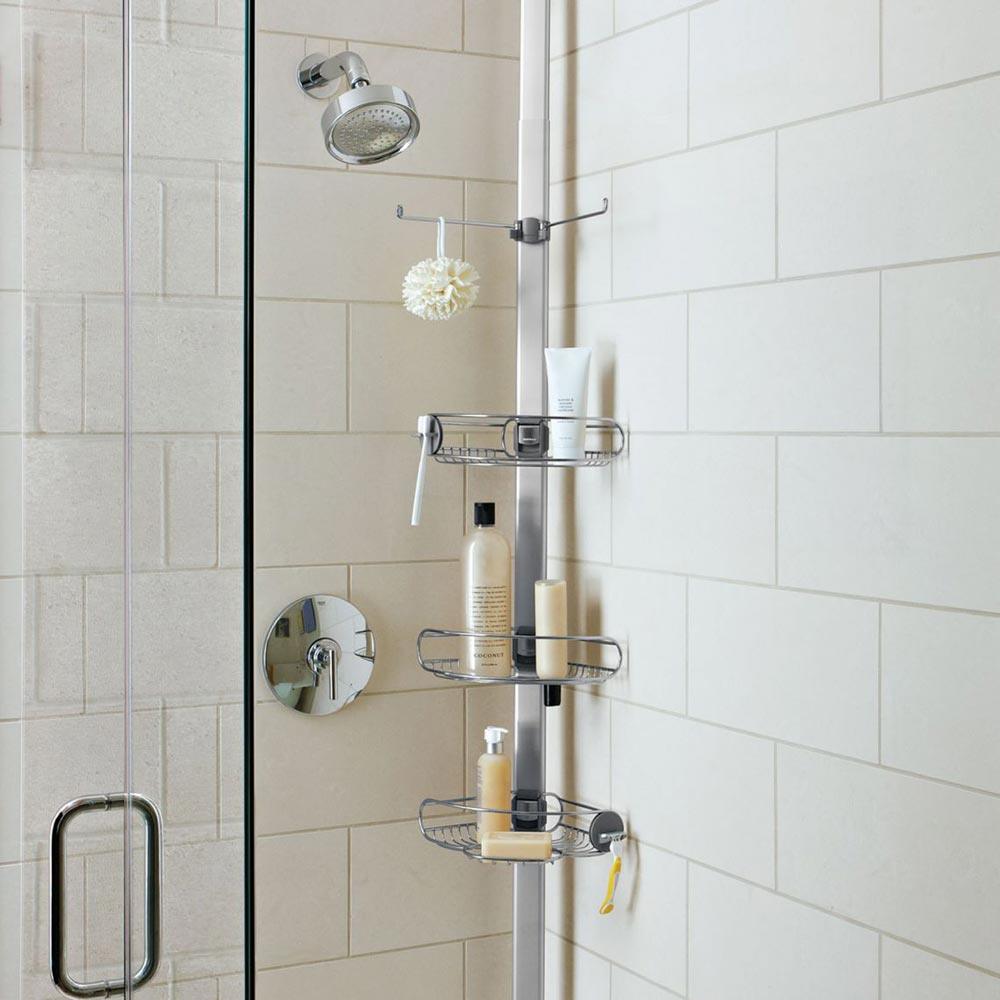 NEWS – Living in a house built in the 1960s, you realize how much less people seemed to use in their daily lives than we use now.  For example, both our walk-in shower and our bathtub/shower have only a single soap dish each.  Other than the rim of the bathtub itself, there's no place to store all the body wash, soap, shampoo, and conditioner that each member of my family uses.  Since our previous house had been built in the 1950s, we were already aware of the lack of shower storage space, and we already knew how to fix it.  We simply bought a new simplehuman Tension Shower Caddy for each bathroom – and left behind the one we had been using at our old house for the next people to use.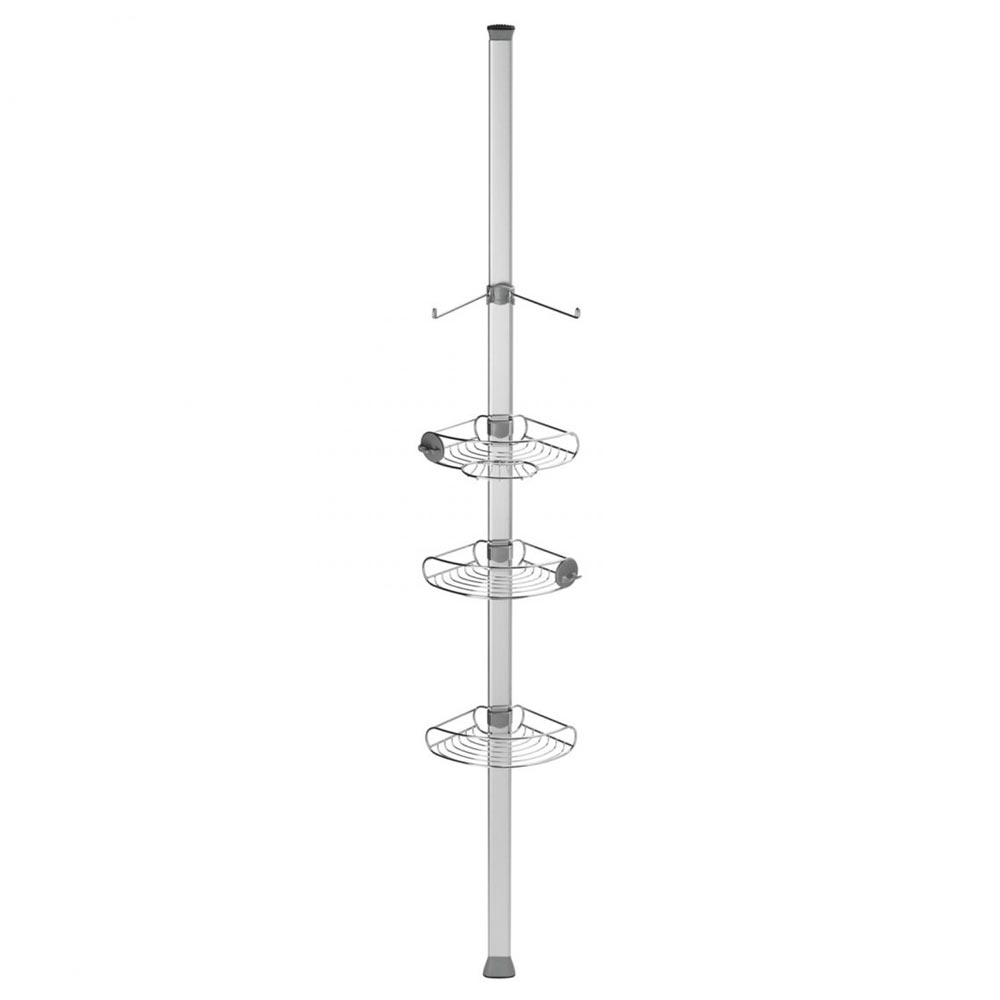 The simplehuman Tension Shower Caddy is made of stainless steel and anodized aluminum for rust-proofing.  The reinforced aluminum pole has a high-compression spring that adjusts to securely fit spaces 6 feet to 9 feet tall.  There are three stainless shelves and a towel or washcloth hanger that can be spaced on the pole as you like.  In addition to plenty of room for shampoo or body wash, the shelves also have a soap dish, a razor hanger, toothbrush hanger, and cutouts so you can store bottles upside down for easy dispensing.
We've had the two simplehuman shower caddies in our condo for the five years we've lived here.  There's not a speck of rust on them, and they look as good and work as well as they did when we took them out of the box.  If you are in need of some organization and extra storage in your shower, check them out for yourself.
The simplehuman Tension Shower Caddy was available at our local Bed, Bath, and Beyond when we got ours.  You can also purchase them at Amazon for $129.99 or at the simplehuman website for $130.00.