We use affiliate links. If you buy something through the links on this page, we may earn a commission at no cost to you. Learn more.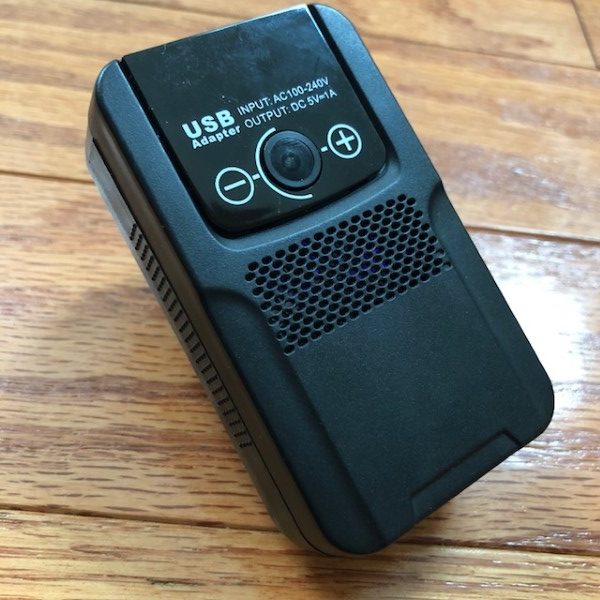 REVIEW – I've taken a liking to home security since some vehicles near my home were burglarized. I have several security cameras, but, since they look like cameras, if someone was to enter my home, they would like to be the first thing to be destroyed, taken, you get the idea.  I've toyed with the idea of having something more discrete and volunteered to have a look at Conbrov's WiFi 1080P USB charger camera.
What is it?
Conbrov's WiFi 1080P USB charger camera is a plug-in security camera. It looks like an oversized USB charger and equipped with a working 1 Amp USB port, an internal backup battery, and night vision.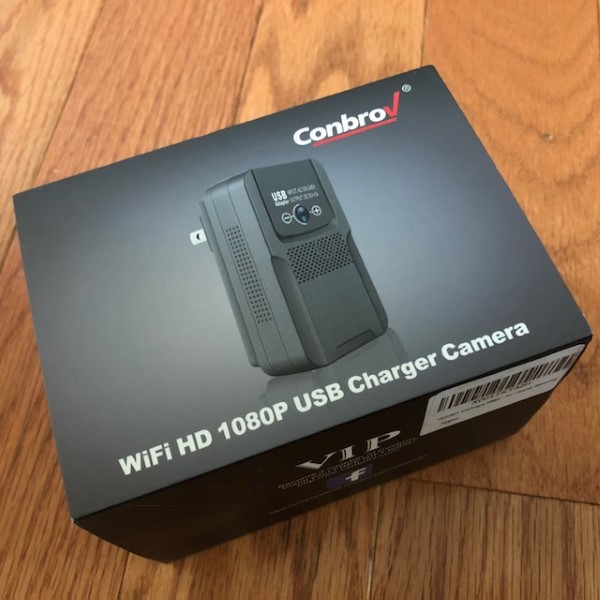 Hardware Specs:
1080P resolution, 160° viewing angle, 15fps
Internal 500mA battery1 Amp USB port
Selectable night vision modes
WiFi
Maximum SD card capacity of 64GB
JustMyCam app
What's in the Box?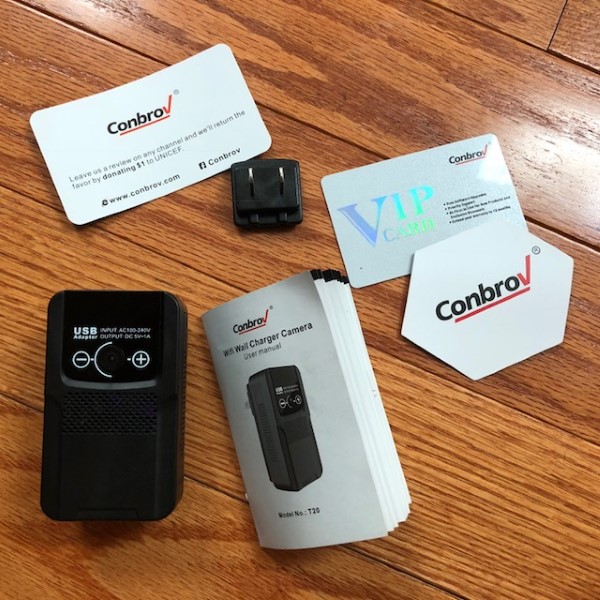 Camera
Instruction manual
Wall plug adapter
Conbrov VIP card
Amazon "warning" card (covert cameras with audio are illegal to sell on Amazon in the U.S.A)
Unicef $1 donation card for submitting a review
Design and Features:
First, let's address the elephant in the room. I am not a pervert, deviant, voyeur or creep. I have no intention of using this camera for unscrupulous, immoral or illegal purposes. My sole intention is to use this camera to supplement my home security system in a common area of my home. It will never be placed in a location that would compromise the privacy or modesty of anyone living in or visiting my home.
The camera arrived in a strong, largely black box about 3-1/2 X 3-1/2 X 5 inches. The camera is protected by a cardboard "nest" and wrapped in a plastic bag. The camera itself measures 3-1/4 X 2 X 1-1/4 inches. The construction is largely plastic, with sliding doors to access the controls.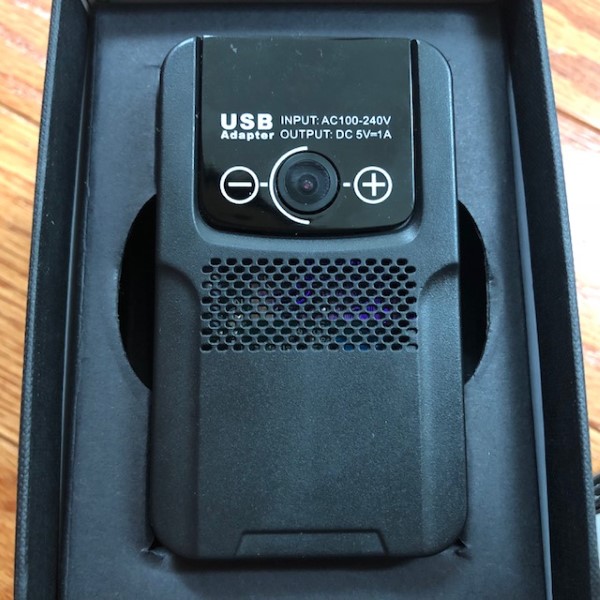 Controls are basic, on/off, SD card slot, reset, microphone on/off, and motion detect mode. There are two LEDs with status indicators, but they can't be turned off. They are under the doors so they are not obvious, but some of the lighting from the LEDs illuminates the inside of the camera and is visible through the cooling vents.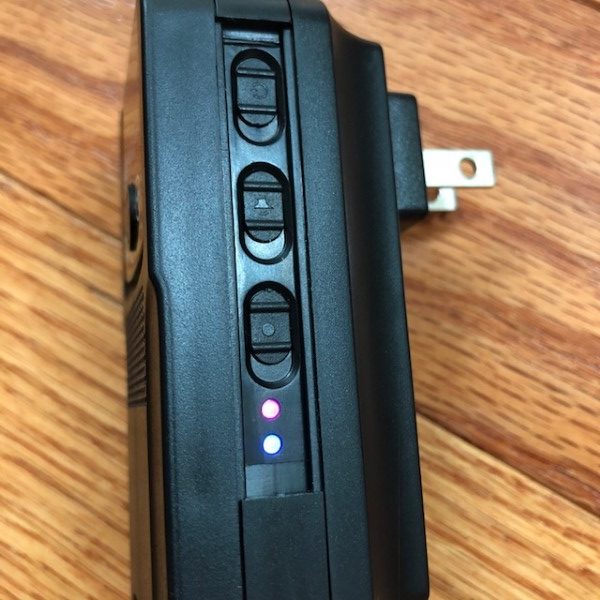 According to the instructions:
I grabbed a 64 GB SD card to format as FAT32 only… Hmmm, really? Windows limits FAT32 to a maximum of 32 GB. There are third-party apps that can format FAT32 drives larger than 32 GB, but the manual specifically states to use Windows only to format the card. So….
I grabbed a 32 GB SD, format it as FAT32, and started through the installation process. I loaded the JustMyCam app on my phone, connected to my network and connected to the camera, all relatively painless.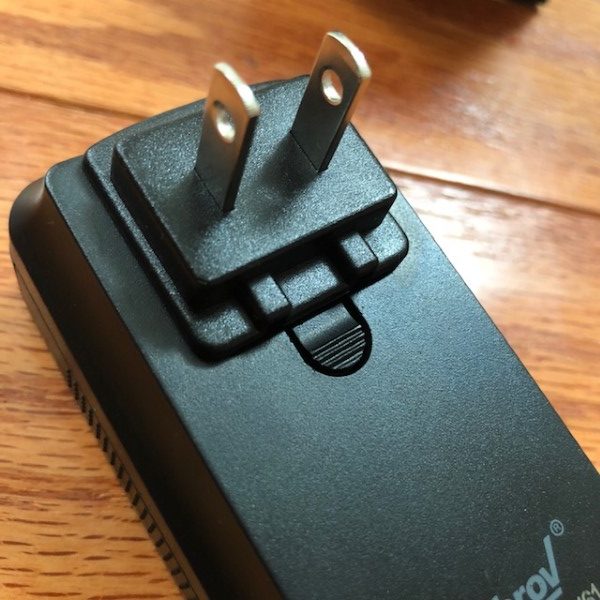 The app is intuitive and connects to the camera quickly. It allows viewing a live video feed or access to the library of 10-minute videos that the camera records in a loop after the SD card has been filled.  There is even an internal 500mAbattery to keep it running if unplugged or the power goes out. Everything works as described.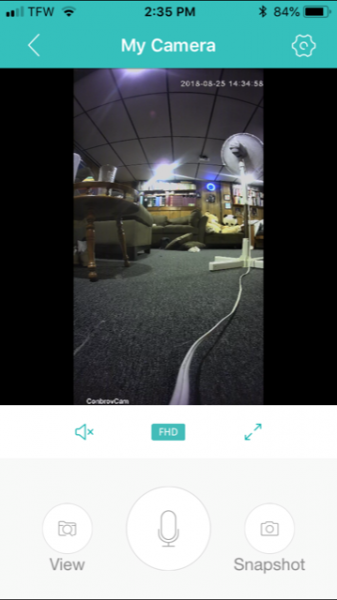 Setup functions allow mirroring and flipping of the image, creation of a passcode to safeguard recorded videos, alarm scheduling for mothing detection and recording, SD card management, image management, and network setting.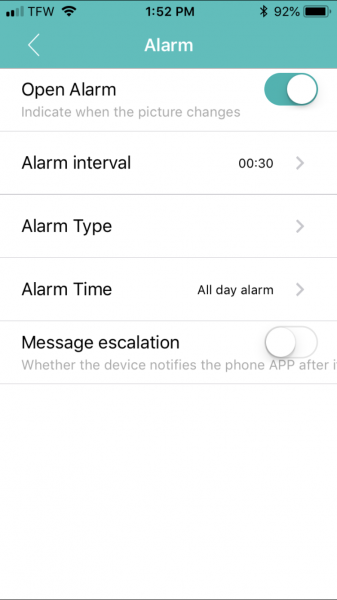 Image quality is sharp, but with a distorted "fish-eye lens" appearance. More significantly, the image cannot be changed from portrait to landscape. Switching to "full screen" squishes the portrait image into a landscape format, making the image barely usable.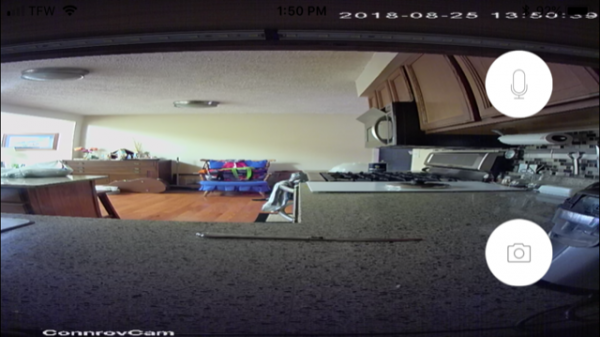 Night vision capabilities are quite good with plenty of illumination for the majority of rooms.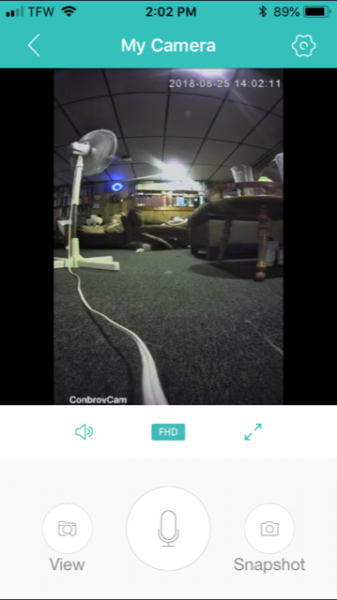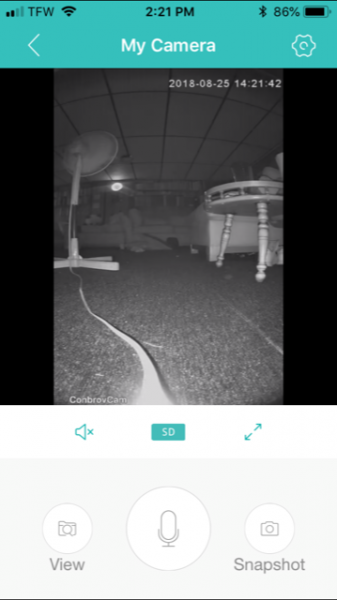 A portrait image just isn't practical for home security, where a wider field of view is a necessity.  Because of this, I won't be using this camera as I originally intended as a backup for my Canary camera system. Instead, I'll probably use it in my garage to make sure I've closed the door.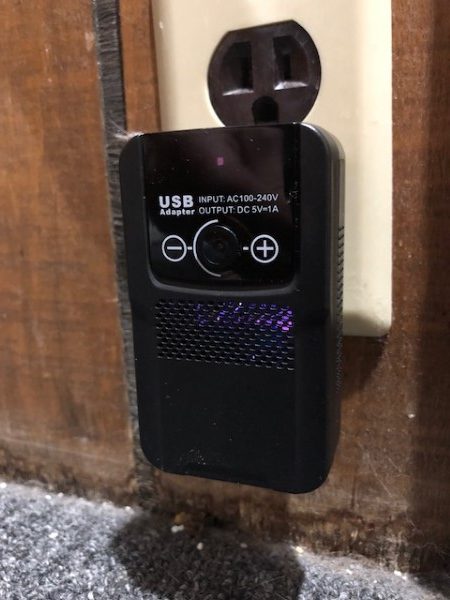 What I like
Small size
Good image quality
SD storage
What needs to be improved?
Needs landscape image capability
Internal battery
Final thoughts:
Conbrov's WiFi 1080P USB charger camera is a convenient way to add video to your home.  The app is basic but has plenty of useful functionality. Unfortunately, the inability of the camera to produce a landscape picture is a killer if your goal is to use it as a home security enhancement.
Price: $60.95
Where to buy: Amazon (30%off code: 30OFFNT20 expires 9/29/18)
Source: The sample for this review was provided by Conbrov.