We use affiliate links. If you buy something through the links on this page, we may earn a commission at no cost to you. Learn more.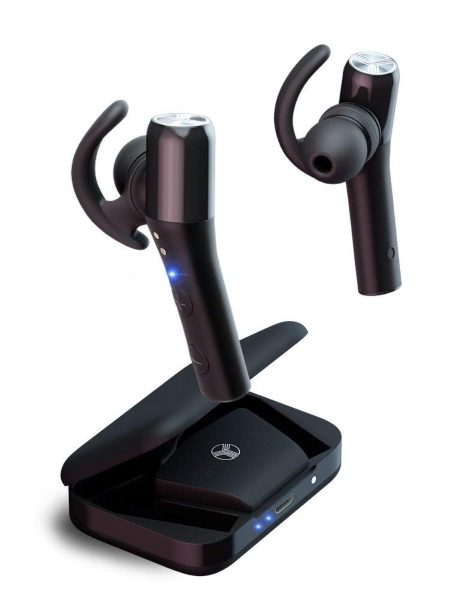 NEWS – When Apple first introduced their AirPods, I was not at all intrigued by the design or the cost. Don't get me wrong, I am a daily all-day user of the iPad and iPhone, but their earbuds were just not appealing to me. I do believe that it was a combination of their design, with the two small stick-like pieces that more resembled earrings, along with their white color that made them as conspicuous as possible. Since then, I have chatted with many folks that swear that they sound incredible and are worth disregarding any of the pesky preferences that I may have that may be stopping me from purchasing them.
For the past few months, I have opted to test and review other wireless earbuds in an ongoing search for the best earbuds for my personal taste, and I have continued to stay away from Apple's product. This is why it is so strange when I came across the TREBLAB X5 earbuds and became strangely intrigued by this product. They follow a similar design to the AirPods which I initially so despised, but I seem to be more accepting because of the black color that looks more gadget-like to me. They are water resistant and are designed for use when exercising and even when competing in sports events. They claim to offer the latest in Bluetooth technology and include Beryllium speakers.
If you would like to purchase the TREBLAB X5 earbuds, you can head over to Amazon and pick them up for $79.97. There is currently a coupon that is available on the Treblab website that can be used on Amazon, and it will reduce the price to $47.97.