The Gadgeteer is supported by readers like you! If you buy something through links on our site, we may earn an affiliate commission at no cost to you. Thank you! Learn more.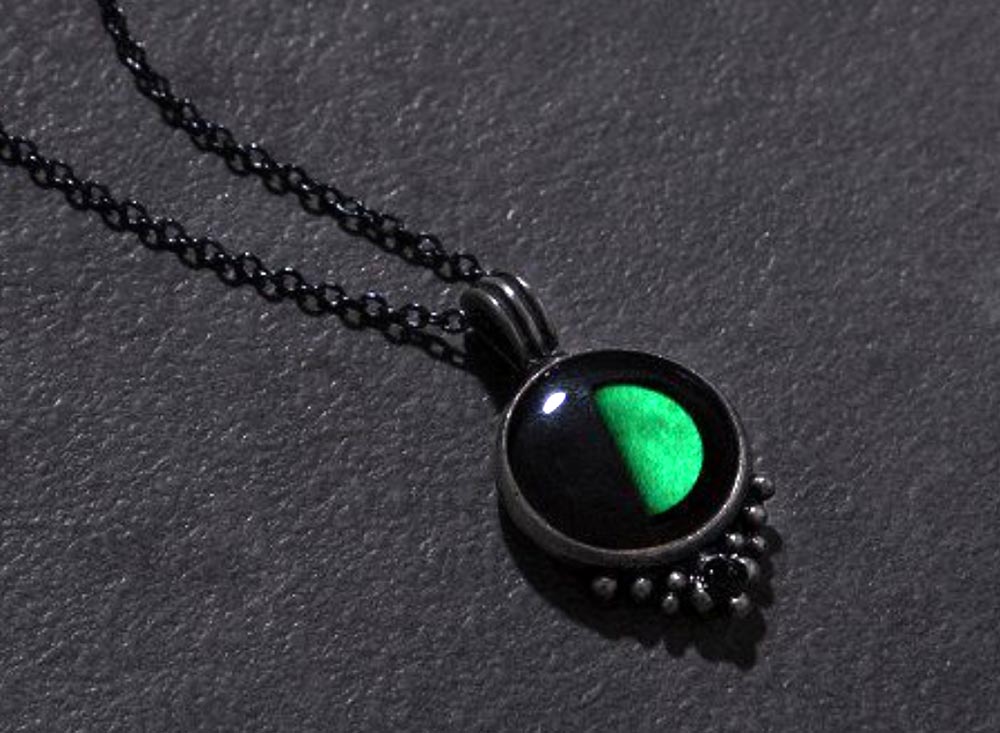 NEWS – For one glorious moment, I thought this necklace was going to change to show the current moon phase – but then, such a necklace wouldn't be as affordable as this beauty.  The Moon Phase Necklace from Moonglow is made of pewter and has a customized crystal to show a moon phase.  The pendant is accented with a black Swarovski crystal and comes complete with an 18″ pewter chain.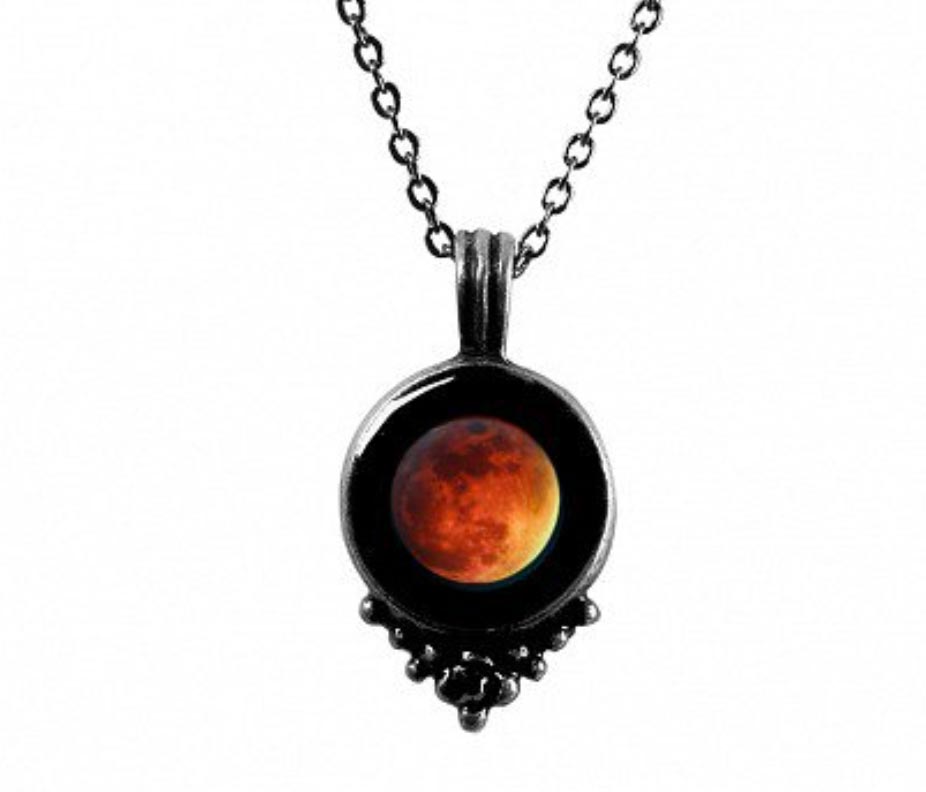 The pendants show the moon at various phases, from new moon, to full moon, and phases in between.  You can even select a pendant to commemorate the recent Blood Moon…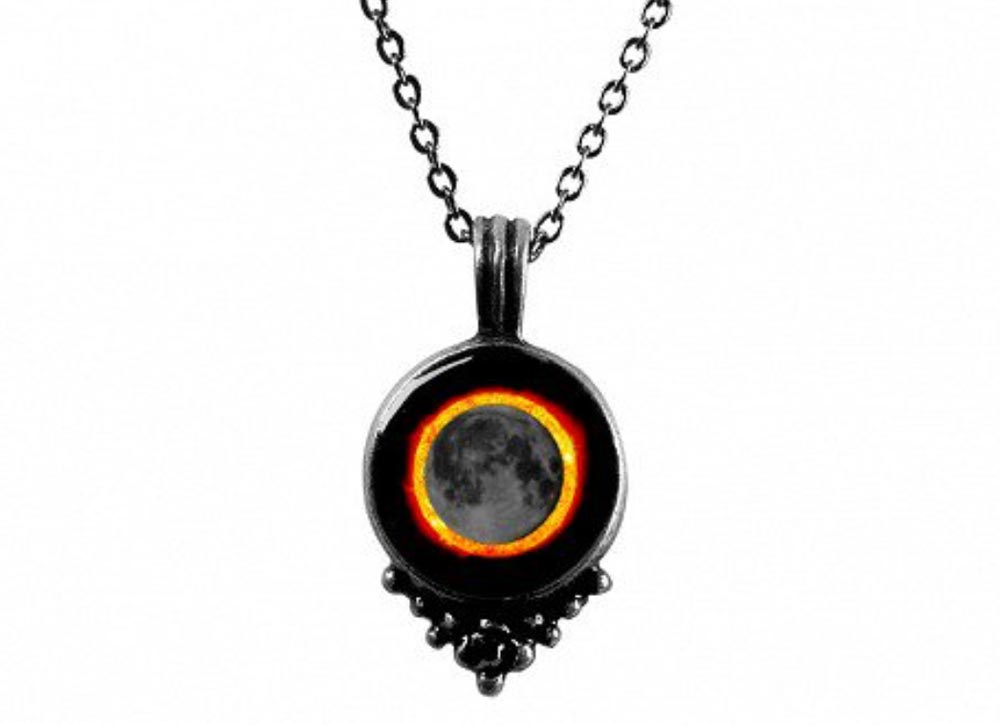 or last years total solar eclipse.
Select the Moon's phase on a date that was important to you, like your wedding date, a loved one's birthday, or any other important date.  The necklace would make a perfect gift for a loved one or for yourself.  The Moon Phase Necklace from Moonglow is $38.00 at The Grommet.