We use affiliate links. If you buy something through the links on this page, we may earn a commission at no cost to you. Learn more.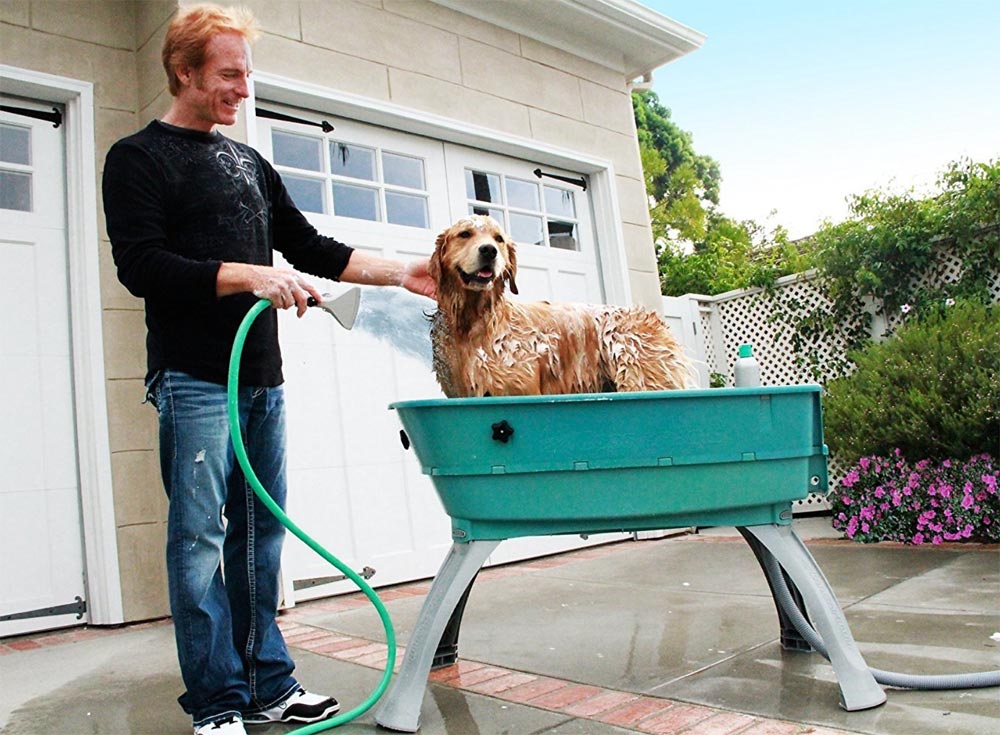 NEWS – Our dog, Teddy, is only about 14″ tall at the shoulders.  Washing him in our walk-in shower is murder on the back.  If we had the elevated Booster Bath, he'd be about 30″ off the floor, so we wouldn't need to crouch in the floor to wash him.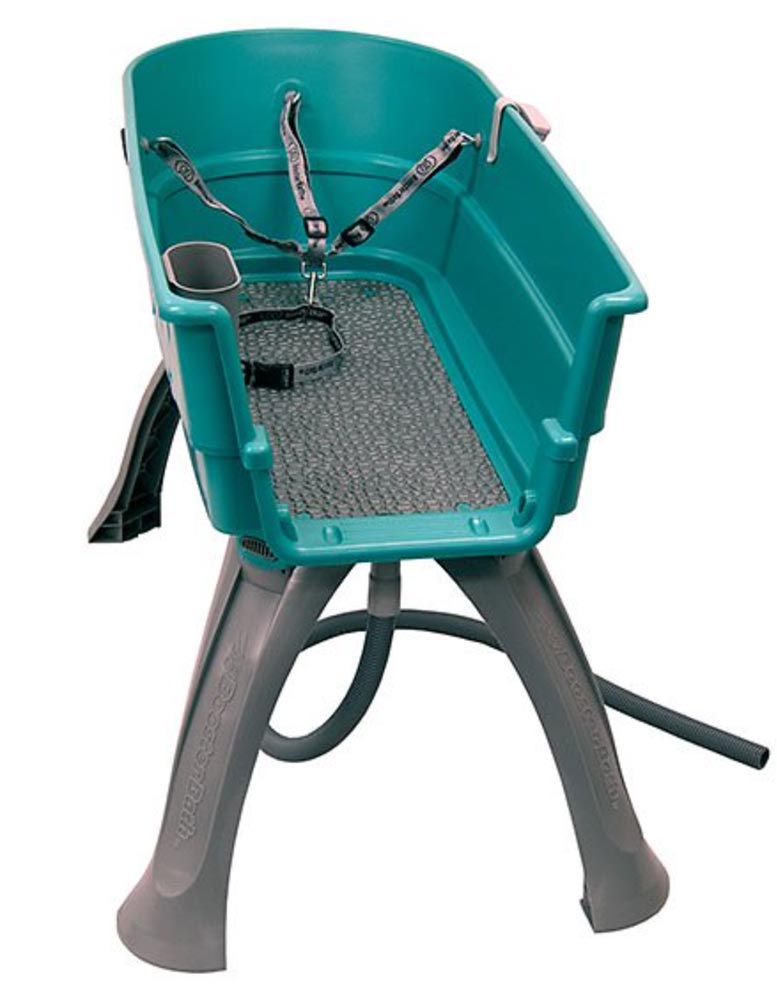 The Booster Bath is an elevated tub with a collar and 3-point harness system to keep Fido in place while he's getting a bath.  A rubberized and textured non-skid mat keeps your dog from slipping and falling.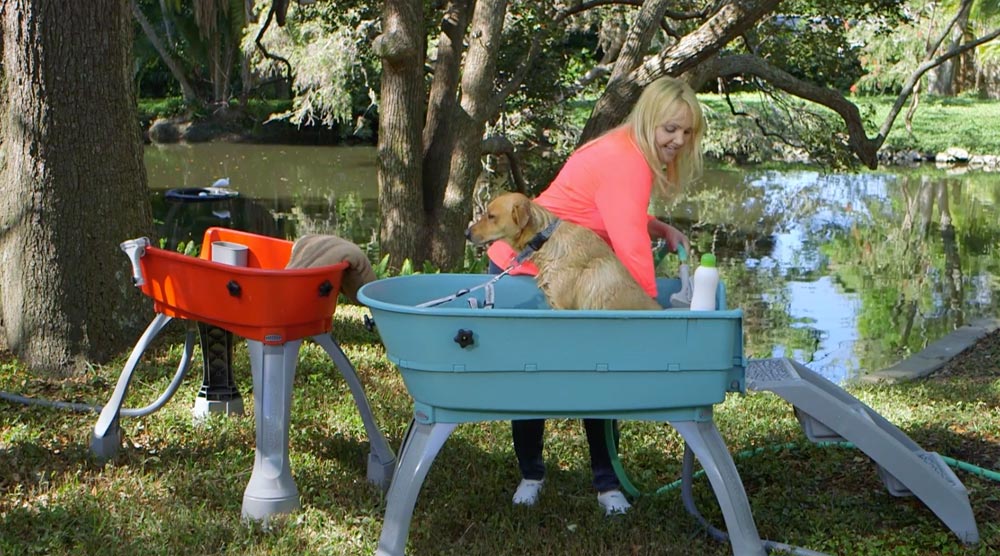 The tub is open in the back, so an optional set of steps can be added to help get bigger dogs into the tub without lifting them.
The tub can be used indoors or outdoors.  When using outside, you can attach the fan sprayer to a garden hose, and used water will drain away through the flexible 5′ drainage hose.  When using indoors, you can attach the fan sprayer to a showerhead by using an optional water diverter; using the drainage hose indoors will keep the water from splashing all over you as it drains away in the shower stall or bathtub.
The Booster Bath is available in three sizes, medium ($129), large ($149), and extra large ($199), to fit most dogs.  Red, teal, and lilac are the available tub colors.  Purchase a Booster Bath at Chewy.com, Amazon.com, or any of the other retailers recommended by Booster Bath.