We use affiliate links. If you buy something through the links on this page, we may earn a commission at no cost to you. Learn more.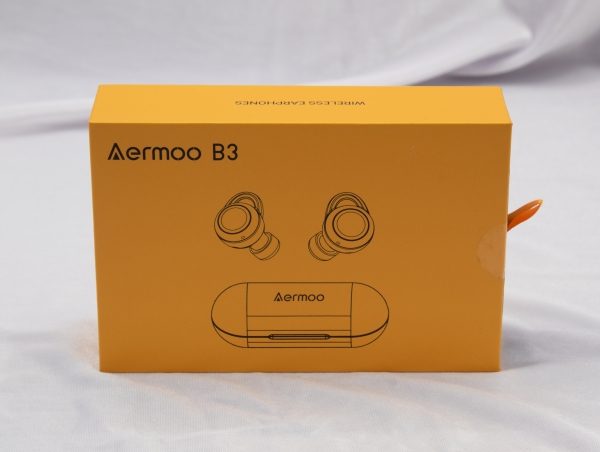 REVIEW – As I continue to get opportunities to test and review more earbuds, it feels like the battle is heating up and each new addition to the race is getting closer to claiming the title of "Best earbuds for Julian". These earbuds are the next contenders. Let's see how they stack up.
What is it?
The Aermoo B3 earbuds are a pair of Bluetooth wireless earbuds for listening to music and other audio from any audio device with Bluetooth capability. They also handle phone call functions.
What's in the box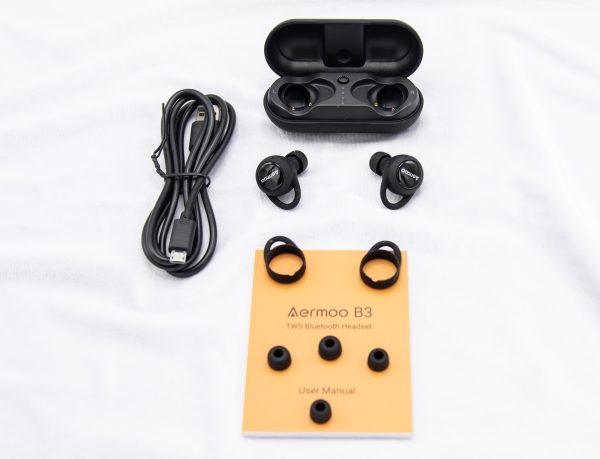 1 x Pair of Aermoo B3 earbuds
1 x Charging Case
2 x Pairs of Wing Tips
3 x Pairs of Ear Tips
1 x USB Micro USB Cable
1 x Instruction Booklet
Design and features
The Aermoo B3 earbuds are nicely and safely packaged. When you remove them from the box and you charge them, they are ready to go. The Wing Tips and Ear Tips that came pre-installed fit me perfectly. The instruction manual is small but provides all of the details that you need.
When you open the charging case you will notice a unique feature, one that I have never come across before. This case has 4 charging level LEDs that light up blue, and above the LEDs, there is an on/off button that controls the charging of the earbuds when they are placed in the case. This is unlike most other earbuds that automatically charge once they are placed in the case. When the on/off button is depressed, it allows the case to charge the earbuds. Since I very rarely read instructions, I ended up with "dead" earbuds before I figured that it was not just a press of the button, but rather I had to use the tip of my finger to really push the button down until it stayed in and then it was in the on position.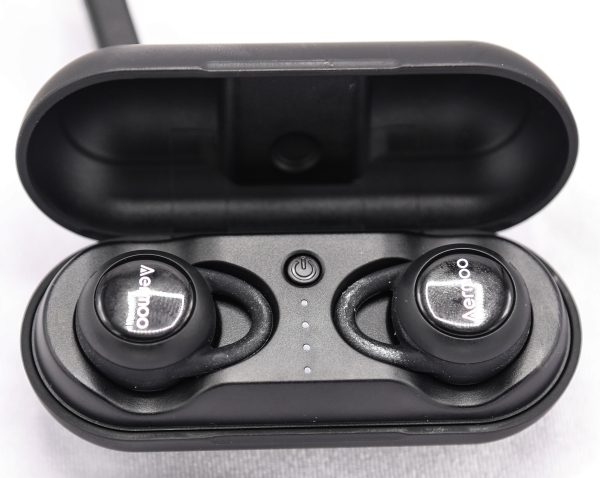 On the back of the charging case, there is the micro USB charging port. The case itself is a bit smaller than most I have come across measuring just 2.5″ x 1″ x 1″.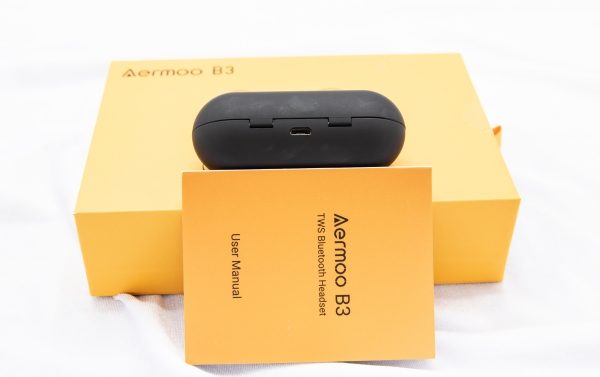 Performance
Specifications:
Bluetooth version: 5.0
Waterproof rating: IPX7
Headset Battery: 45mAH
Charging Case Battery: 460mAH
Charging Case Charging Time: approx. 2hrs
Music Playing Time: approx. 2.5hrs
Talk Time: approx. 3hrs
Standby Time: 100hrs
Using the earbuds: (MFB = Multifunction Button)
To answer a call: Short press of MFB on either earbud.
To hang up: Long press MFB on either earbud.
To reject a call: Press and hold MFB on right earbud.
Voice dial: Double-click MFB on left earbud.
To play/pause music:
In standby mode: Short press MFB on either earbud; double-click MFB on right earbud to pause.
Switch song forward/Backward: Long Press MFB for 2 seconds on right earbud for forward and 2 seconds on left earbud for backward
When you first take them out of the charging case, you press the multifunction button (MFB) on each earbud for 2 seconds and they turn on, their LEDs flash red/blue, they immediately go into pairing mode and show up in your phone's Bluetooth connection choices. Pairing is simple and quick. The earbuds automatically connect to each other and the process like with all other functions is confirmed by voice command. The LEDs then flash blue as a confirmation of connectivity and status. Placing them back in the charging case disconnects them from the Bluetooth connection. The next time you remove them from the charging case, they automatically connect to your phone without the need to power them on or to pair them. I did notice that it the power button in the case is in the off position, the earbuds do not automatically disconnect from the Bluetooth connection.
These earbuds perform very well. The sound is very good and clear, and the Lows, Mids, and Highs are all present and well balanced. The maximum volume has a limiter so that you are never in danger of turning the volume up too high and damaging your hearing. They are very pleasing to listen to. I experienced very few Bluetooth disconnections and when I did, it was always within those geographical high interference areas that I mention in all of my earbud reviews.
I was quite surprised at how well these worked for phone conversations for me given my history of having issues with the other party hearing me with almost every earbud I have tested. It is also great that these earbuds allow phone use with either earbud.
The Aermoo B3 earbuds fit my ears snugly and stay in place quite well. I did not ever feel like they would fall out. However, they are a bit big and are not as comfortable as some others. If not seated just right, they can be a bit uncomfortable. The picture below provides an example of the size.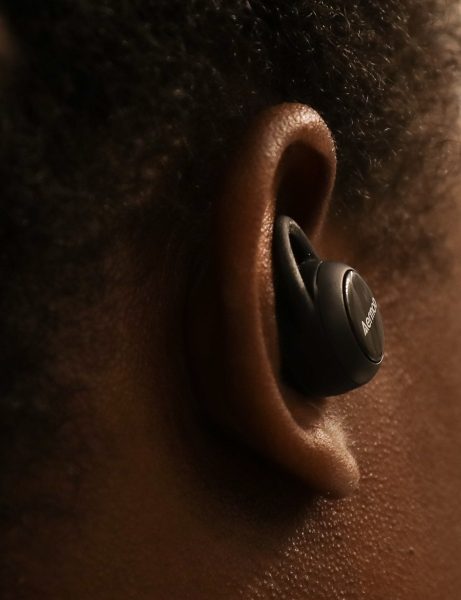 What I like
The build quality of the earbuds and the case, and the feel of the case. (It feels like soft velvet)
The overall quality of the audio presentation
The ability to use either earbud for phone calls
The stability of the Bluetooth connection
What can be improved
The size of the earbud so that it will fit better
The function of the on/off button in the case so that it engages and disengages with less effort and provides a confirmation of function. (Maybe a click?)
Final thoughts
As I spend more time testing and reviewing earbuds, I have come to realize that there is not necessarily a confirmed and measurable relationship between price and quality of sound and performance. The Aermoo B3 earbuds are relatively inexpensive but are a really great bang for the buck. I honestly was not expecting them to perform as well as they did, and for a price that is well short of even $100, they can challenge some of the much higher priced earbuds that I have tested. While they are not perfect, they are quite worthy. I always mention that fit and sound are individually subjective dynamics, and I am always careful not to provide any universal recommendations. Having made that declaration, I must give kudos to Aermoo for these earbuds.
Price: $69.99
Where to buy: The Aermoo website and Amazon.  Use coupon code MVHFMYH for 15% off (expires 2018/12/30).
Source: The sample for this review was provided by Aermoo.