The Gadgeteer is supported by readers like you! If you buy something through links on our site, we may earn an affiliate commission. Thank you! Learn more.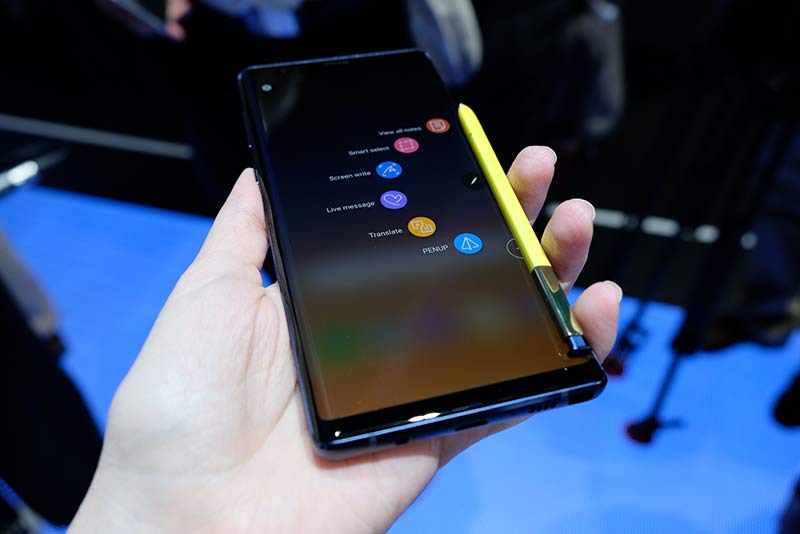 ARTICLE – Three days ago Samsung officially rolled out their newest device, the Galaxy Note9 at their Unpacked event in New York City. The Note line of devices has always been the most powerful, feature-rich smartphones of Samsung's mobile line up and this year's new Note does not deviate from that tradition.
The Note9 boasts Samsung's largest capacity battery for a flagship device. At 4,000mAh, the Note9 will have enough juice to power through your day with time to spare.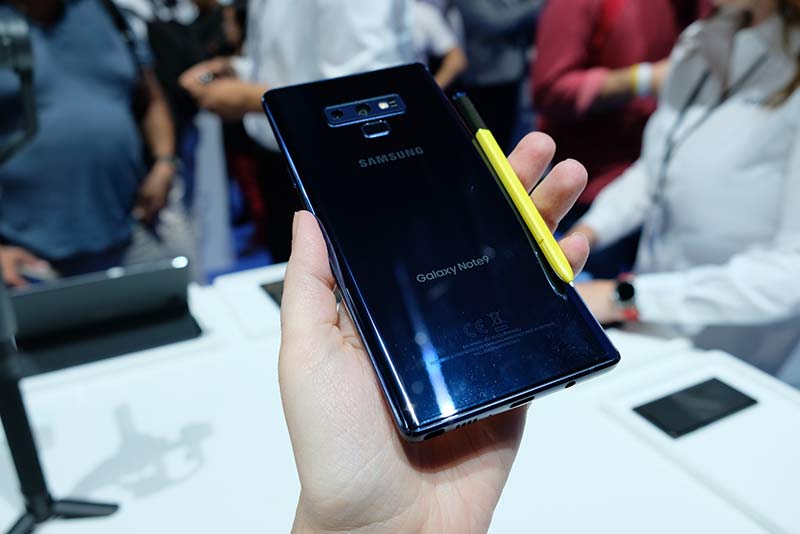 The 6.4-inch AMOLED display means you won't be squinting while reading your favorite content and you'll have lots of room to store files and images because the Note9 is ready for up to 1TB of additional storage when you add a 1TB microSD card. I don't even have 1TB of space on my laptop! Which brings me closer to my decade's long dream of having one-device-to-rule-them-all. It's actually a dream that I've had from way back in the Palm Pilot days when I daydreamed about having a handheld device that could plug into a slot in my desk at my day job to do work with a monitor, keyboard, and mouse. And then it could plug in at home into a smaller setup for work (and play) there.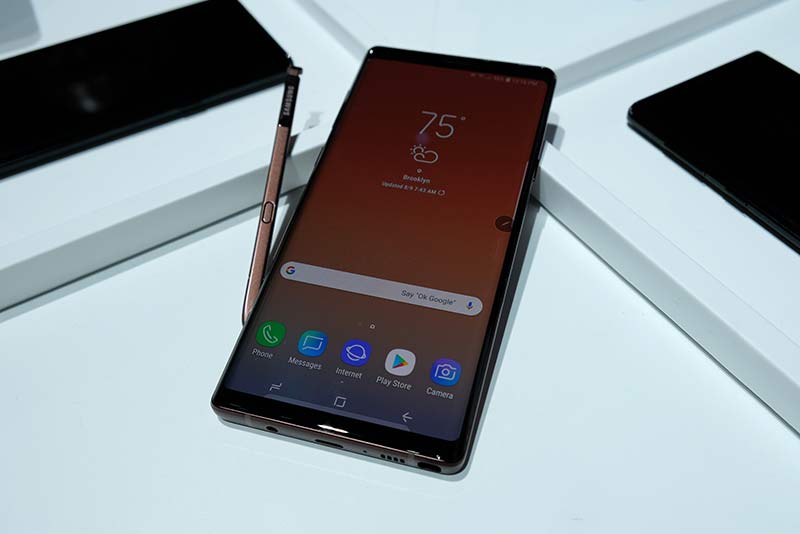 The Samsung Galaxy Note9 is the closest device yet to make that dream a reality. Even the new low power Bluetooth S Pen makes this new device more attractive to me than an iPad Pro with an Apple Pencil just because it's so much more portable and pocket-friendly.
I keep hoping that the day is coming very soon when I can ditch my MacBook and go all in with either an iPhone or an Android phone and make it my only phone/camera/computer and that time is so close for me right now because of Samsung's DeX feature. I reviewed their Dex Station last year and found it to be pretty cool, but this year the stand-alone DeX station is not even necessary because all you have to do is use a Type-C HDMI adapter with the phone to plug it into a monitor and you're all set to use a desktop-like interface from your phone. It remains to be seen if some of the issues that I noticed with last year's DeX have been fixed with the Note9's version of DeX, but I'm excited to get my hands on the new Samsung Galaxy Note9 to find out.
The Note9 will come in two new colors: Ocean Blue and Lavender Purple, and will retail for $999.99 for the 128GB option and $1,249.99 for the 512GB option. You can pre-order now and the phone will be available online starting August 24th through Samsung, Amazon, Best Buy, and other retailers.
What do you think? Can you see yourself only using a phone as your main computer? Or maybe you already do this? Let me know as I'm interested in hearing about your workflow.
Pictures courtesy of Helena Stone of Geekspin.
Support The Gadgeteer
:
The Gadgeteer is supported by readers like you! If you buy something through the links on our site, we may earn a small affiliate commission. Thank you! Learn more.