We use affiliate links. If you buy something through the links on this page, we may earn a commission at no cost to you. Learn more.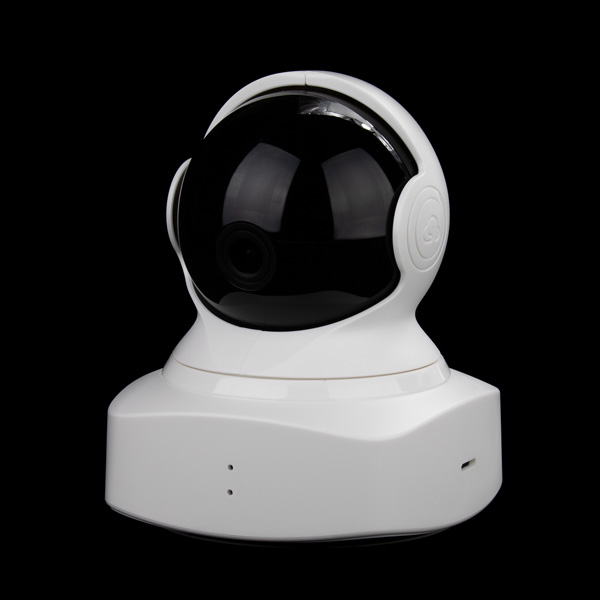 REVIEW – When the YI Cloud Home Camera review offer came along I thought it would be nice to review and contrast it with other cameras that I have reviewed. Sometimes you win, sometimes you lose – keep reading to find out which this was.
What is it?
The YI Cloud Home Camera is an indoor surveillance camera that has quite a few useful features including motion tracking and cloud storage.
What's in the box?
YI Cloud Home Camera
Power cord and wall plug
Quick connect sheet
Window stickers
Wall mount bracket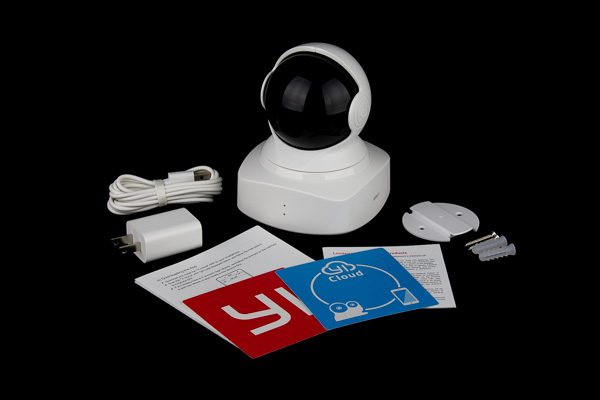 Design and features
The YI Cloud Home Camera features a 1080p full HD camera with "Complete 360° Coverage", enhanced night vision, smartphone control, baby crying detection, motion detection and real-time activity alerts as well as two-way intercom audio capability.
The YI camera was fairly simple to set up. The process begins with signing up for a YI account and verifying your e-mail with a link they e-mail to you:
After a pointless 4 page intro, you simply tap the "+" to add a camera and follow the simple on-screen directions to connect to the camera and your home wi-fi.
The camera has a much-too-small QR code on it that you must scan with the phone camera to pair it to the camera, it took it a little while to finally focus well enough on the camera to get it to connect. The camera has audible voice prompts as well, which I thought was a nice touch.
Once connected you're presented with the default screen for the app, which is a list of the cameras you have connected, which also features an image from the last session as well as options for viewing Sharing, Alerts, Settings, and Watching cloud-stored video. Tapping the image starts the viewing of live video from the camera.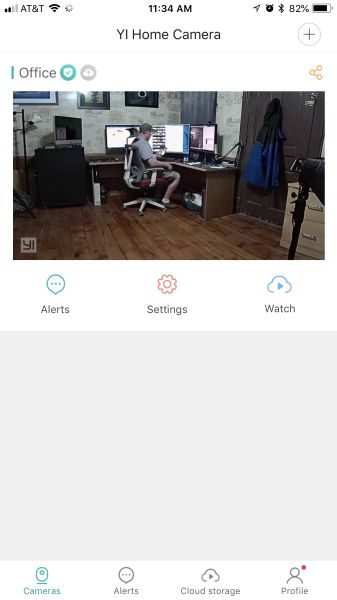 The settings section for the camera is fairly extensive, providing quite a bit of control and options.
I liked how that during viewing of the camera, you can choose between SD and HD video or choose the Auto option to have the app decide, presumably on your available bandwidth. Other controls include the microphone, record video, take photo, take a panoramic photo, and view full screen. There are also three icons at the bottom of the screen that allows for manual camera positioning, motion tracking, and alert viewing.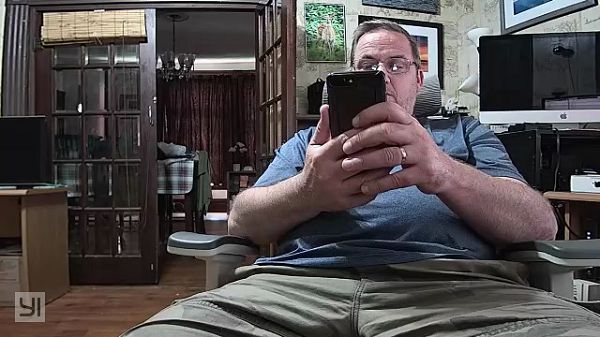 The manual camera positioning is a nice feature, however, it is slow to respond, which makes the positioning of the camera less than easy. The motion tracking feature works very well and is able to track a person as they walk through the room and was even sensitive enough to pick up my motion while just sitting at my desk.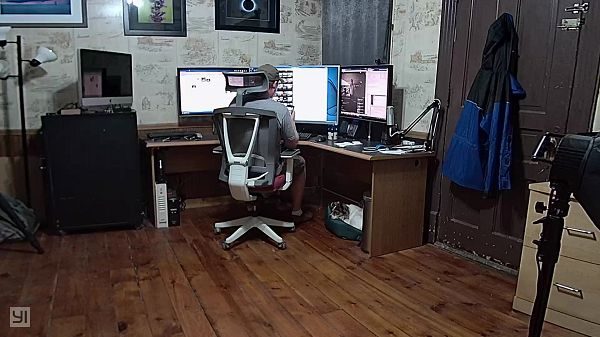 The panoramic photo feature is very poor. When you take a pano image, the camera rotates and takes a picture, repeating this throughout a full rotation and then stitches the images together to produce a 360° image. However, the image stitching is very poor, often leaving gaps in the image coverage up to 3 feet wide.
Another thing that the app needs to improve on is the turning on and off of the motion detection/alert feature. You have to go into the Camera Settings, then once in the Camera Settings you have to tap on the Smart Detection settings, then toggle the Motion Detection setting. This would be really annoying if you had multiple cameras. There is also no indication from the main screen of the app that the camera is set for Motion Detection, so you have to go through the above steps just to see if its on.
Perhaps one of the biggest drawbacks of the YI Cloud Home Camera is the cloud storage subscription price. The options range from $8.66 a month for 7-day storage to $19.99 a month for 30-day storage. You can choose to either upload motion detected videos only (up to 5 devices) or 24/7 around-the-clock upload for only 1 device. I thought these prices were a bit high. The camera also supports a micro-SD card, but that wouldn't do you any good if the thieves also steal your camera.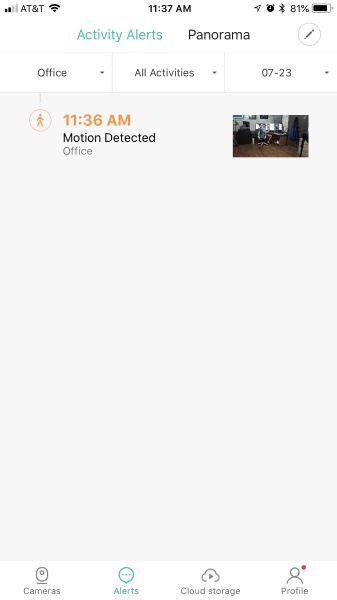 The app also notifies you of new logins to your account, which is a nice security feature.
What I like
Audible "Waiting to Connect" voice prompt when turned on
Activation link email
High quality still photos
Manual camera control
Login notifications
What needs to be improved
Very poor pano stitching
Alert frequency ranges from low, medium, and high with no indication of what that time period is
Notifications are inconsistent. I did not always get a notification while using the app, even if I was not viewing the camera at the time. There's just an in-app Alerts icon that gets a red dot over it
Works only with the app, no website or IP camera capability
Motion Detection setting is too buried in the app
Final thoughts
Although the YI Cloud Home Camera features look inviting and seem to have everything you'll want, the actual use and storage options may be a bit of a turn-off. However, if you're looking for a budget camera for casual monitoring, this camera might be one to consider, it really depends on what you intend to use it for.
Price: $44.99
Where to buy: Amazon
Source: The sample of this product was provided by YI Technology