We use affiliate links. If you buy something through the links on this page, we may earn a commission at no cost to you. Learn more.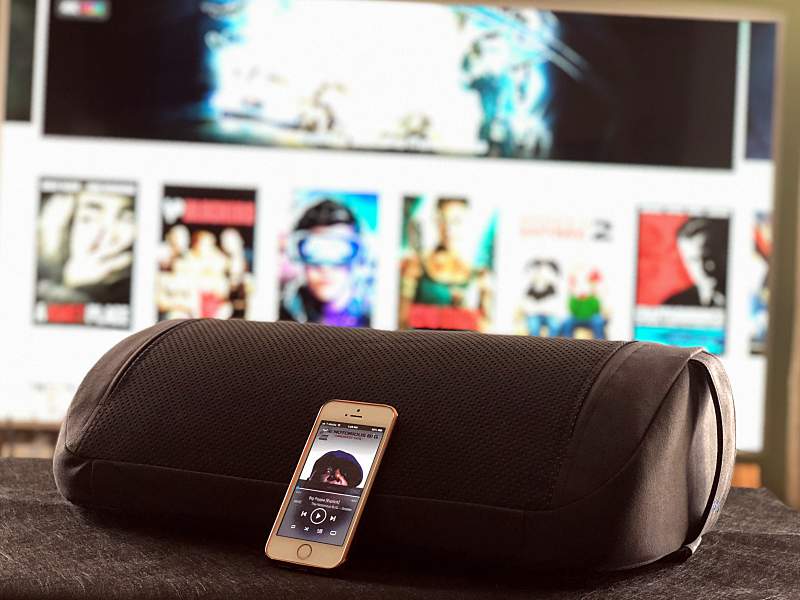 REVIEW – One of the great things about writing for the Gadgeteer is the number of fun and interesting products I have a chance to review. That being said it isn't often that I get to review a product that is really unique. The Flexound HUMU Augmented Audio cushion is one of those products. I was excited to be given the opportunity to test it out. Let's see if my excitement was warranted.
What is it?
The Flexound HUMU Augmented Audio Cushion is a binaural stereo cushion that makes you both hear and feel the sound from your favorite entertainment. The cushion is boosted by Flexound Augmented Audio technology that adds the sensation of touch to all audiovisual experiences. HUMU also uses near-field audio so you can listen to it without disturbing others around you.
What's in the box?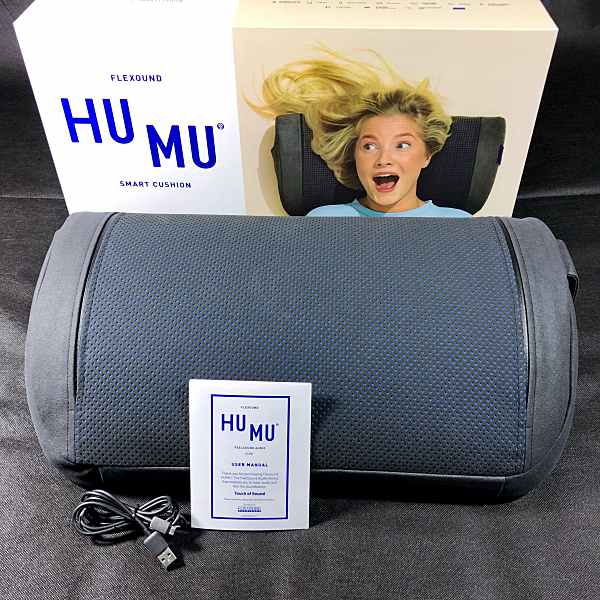 HUMU sound cushion

Micro USB charging cable

Users manual
Design and features
With its removable vegan suede cover and wedge shape, HUMU has a modern look. Made up of 50% polyurethane and 50% nylon, vegan suede is artificial. Despite not being real suede it feels soft and comfortable against the skin.
I received the cushion in graphite, it's also available in gray.
There are two zippers one on either side of the cushion that allow you to remove the cover. The zippers blend so seamlessly into the cushions design that it took me a while to find out how to access them.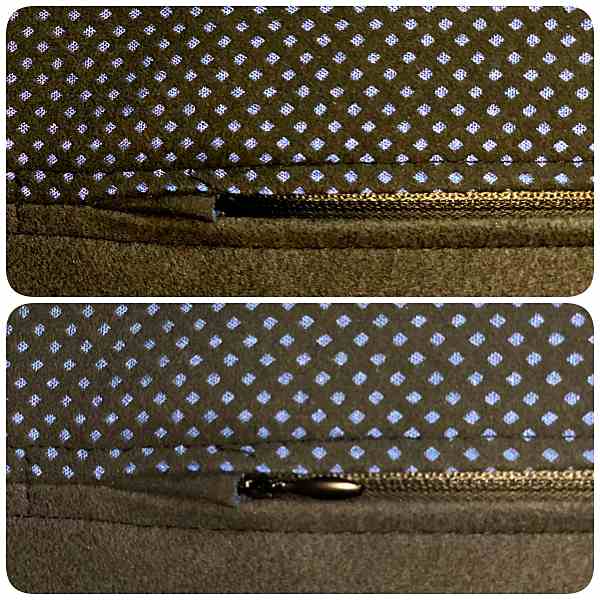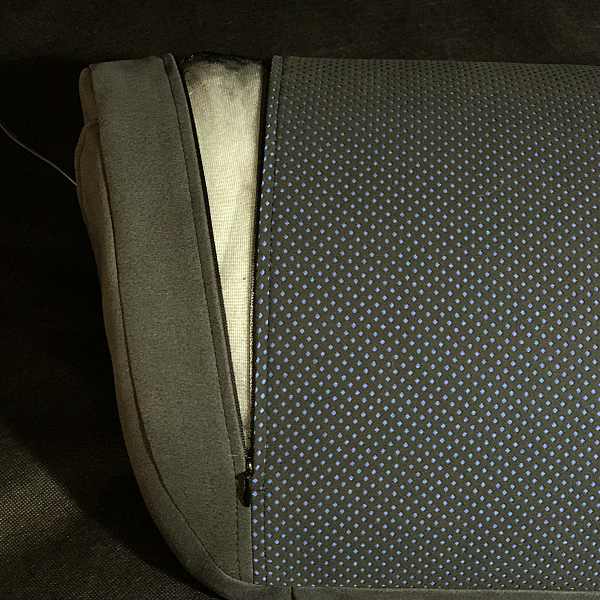 Never miss one of our posts again. Sent MON, WED, and FRI with the latest gadget reviews and news!
The cover is easy to remove and put back on. You can spot clean it using a wet cloth or wash it by hand.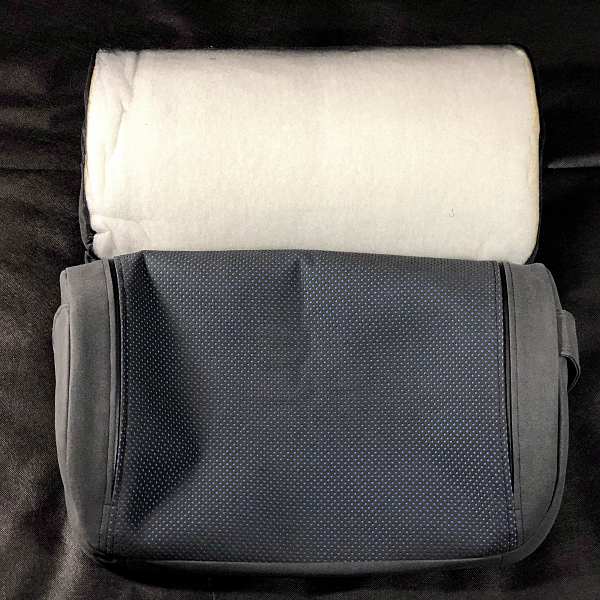 On the left side of the cushion, there's a magnetic flap that lifts up to reveal the power button, charging port and indicator lights.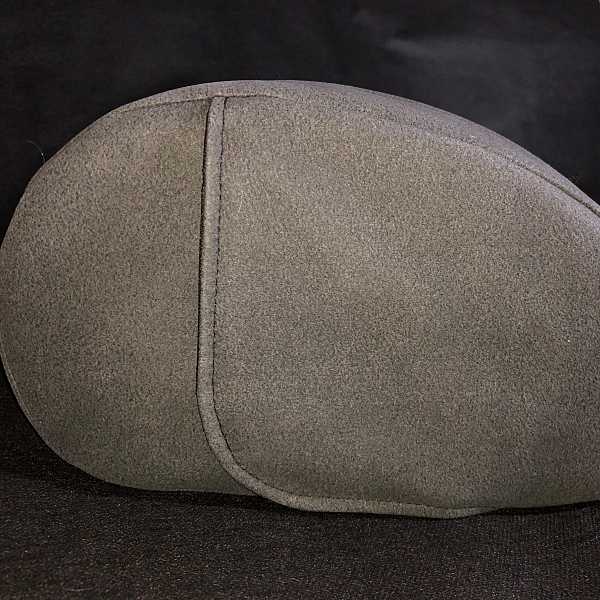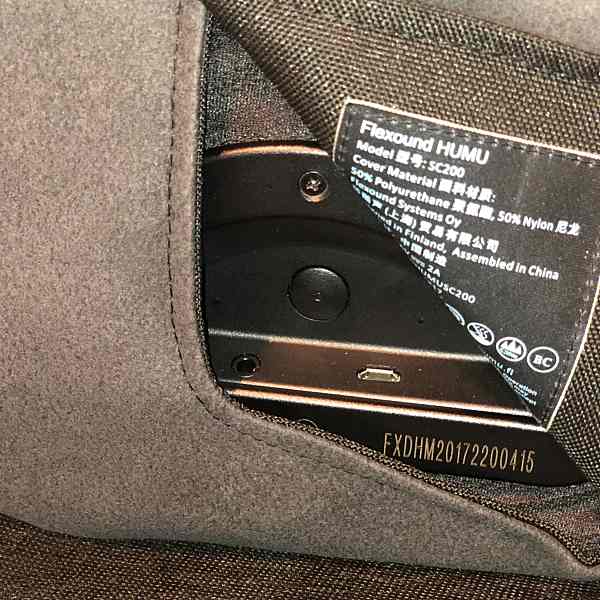 On the other side of the cushion, there's a fabric carrying handle.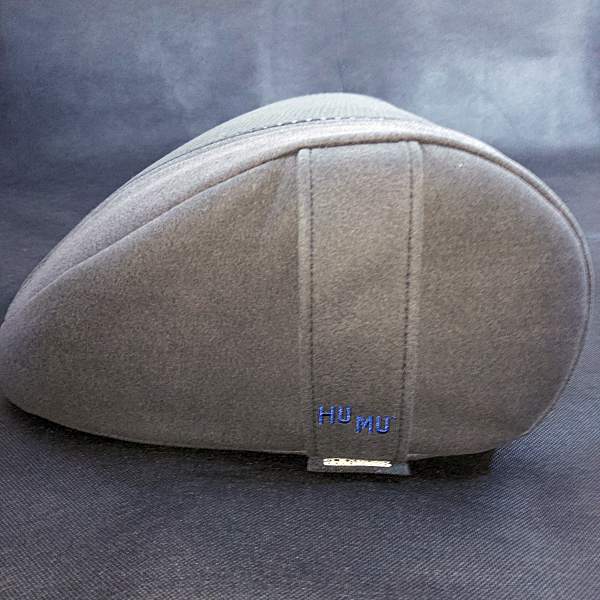 The cushion itself is pretty comfortable, although it does take a little breaking in. And it holds its shape well.
Battery & Charging
HUMU runs on a rechargeable Lithium battery. On a 3-hour charge, the battery can last up to 8-hours.  A provided 62-inch long Micro USB cable makes it easy to charge the cushion during use.
To charge the cushion plug the cable into the charging port located behind the magnetic flap. The indicator light glows orange while charging and turns off when fully charged.

Connection
HUMU uses Bluetooth 4.2 technology to connect to any Bluetooth enabled device. It can also be connected using a 3.5mm audio cable (not provided).
Bluetooth set up is easy as one, two, three. 1. Turn on HUMU. 2. Enable the Bluetooth function in your smart device. And 3. Select "Flexound Xperience" to pair.
I was able to easily connect it to my iPhone X, iPad Pro, and my 4K Apple TV.
Note: When using the cushion with a Bluetooth transmitter, my tv's built-in Bluetooth or a 3.5mm audio cable I was unable to control the volume level.
How it works
Unlike loudspeakers that vibrate sound into the air, Humu contains a single, proprietary Flexound Augmented Audio module with patented Elastic Vibrating Element (vibrating soundboards) to vibrate sound into an intelligent foam interior. This allows it to produce a wider range of frequencies (20 to 20,000 Hz) than most consumer loudspeakers or headphones.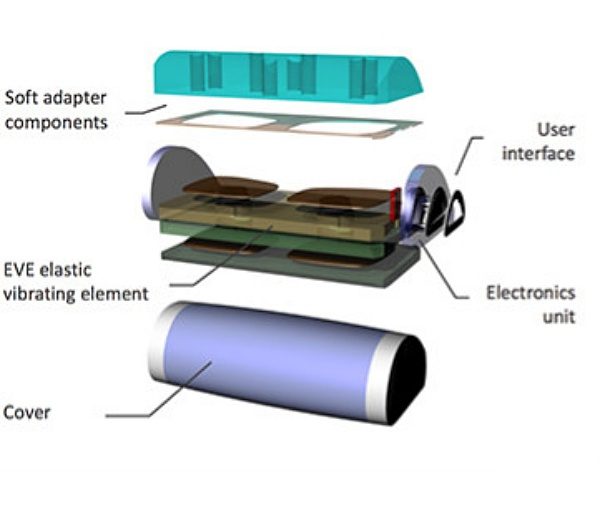 Performance
Movies, music, gaming, and relaxation all take on new life using HUMU.
Movies
During action movies, you feel every explosion, gunshot, and punch.
Horror movies are more immersive making them even more intense. I admit I even jumped a few times from the vibration of the cushion during scary scenes.
Even soundtracks seem to come to life.
HUMU's like a mini home theater built into a cushion.
My experience using Humu to watch movies blew me away. So it's not surprising that the technology will soon be available in movie theater seats.
If you're a big fan of movies, you'll love the 3D home theater experience that Humu provides.
Music
Listening to music provided a front row experience. I could feel the music as though I were actually sitting in the front row of a concert. Vocals, highs, and lows were all crisp and clear. The bass, especially from hip-hop tracks made the cushion rumble. HUMU creates a personal 3D stereo sound bubble that gives music a more spatial element, a wider soundstage if you will.
Why would you only listen to music if you can also feel it?
Gaming
I'm not much of a gamer but I tested a couple of games out on my Apple TV using HUMU. Like with movies and music it made gaming a more immersive experience.
Relaxation
I like to try to sneak a catnap into my daily routine whenever possible. Humu was a perfect excuse for me to take one of those naps. For testing purposes of course. Using my iPhone, I popped on a relaxing thunderstorm soundtrack. The experience was immersive, the rain felt like it was falling around me and I could feel a gentle vibration from the cushion with every roll of thunder. The sound was both resonate and soothing. To say it was relaxing would be an understatement, I was out like a light within 5 minutes. Humu took my relaxation to a whole other level.
What I like
What needs improvement
Final thoughts
Was my excitement about HUMU warranted? You better believe it was. The Flexound HUMU Augmented Audio Cushion is one of those magical products that don't come along very often. It provides a personal audio experience, unlike anything I have ever heard or felt before. And it immediately shot to the top of the list of my favorite products ever reviewed for the Gadgeteer. If you're looking for a unique audio experience that you can actually FEEL, then you need to get your hands on a HUMU.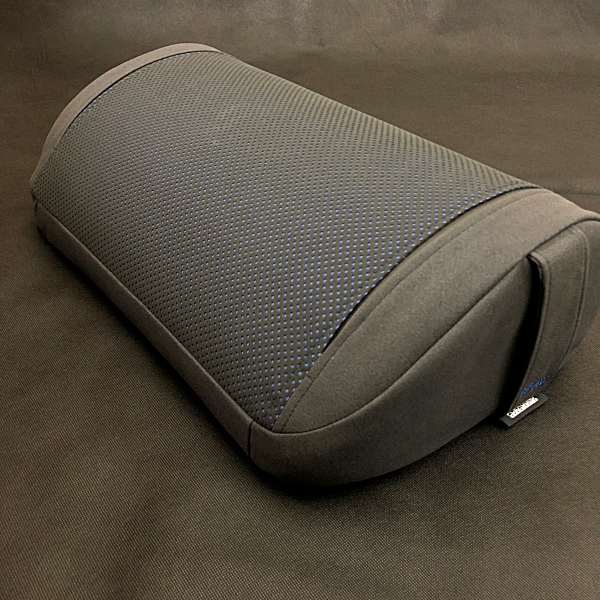 Price: $279.99
Where to buy: Indiegogo and Sharper Image
Source: The sample of this product was provided by HUMU.