We use affiliate links. If you buy something through the links on this page, we may earn a commission at no cost to you. Learn more.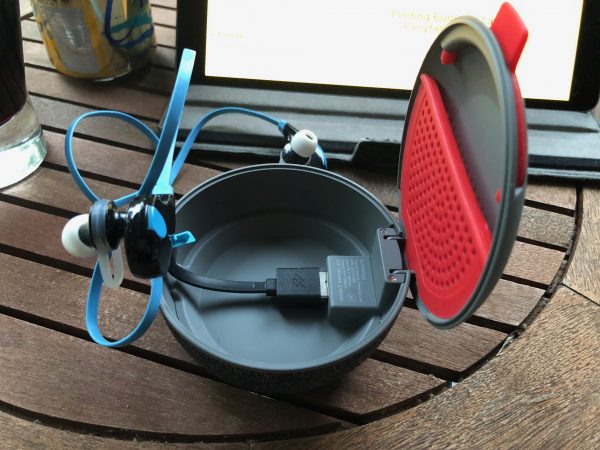 REVIEW – With the move from wired earbuds to wireless, there is one issue that we have to all deal with: How do you transport and charge these tiny wireless gadgets? Well, iFrogz is glad you asked. They have developed a rigid container that will hold most wireless earbuds on the market, as well as providing a battery to charge them during storage: the iFrogz Cocoon Earbud Charging Case. They sent me one in Grey and Red to test and report to you.
Note: Photos may be tapped or clicked for a larger image.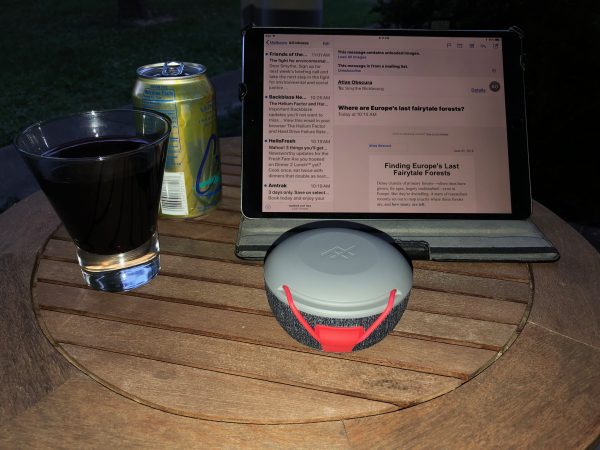 What is it?
As the name says, the Cocoon is a charging and storage case designed for wireless earbuds. The unit can be used to charge and store other electronics, as well as car keys, sim cards, mini tools, fitness trackers or anything else, but let's consider it for the problem at hand first.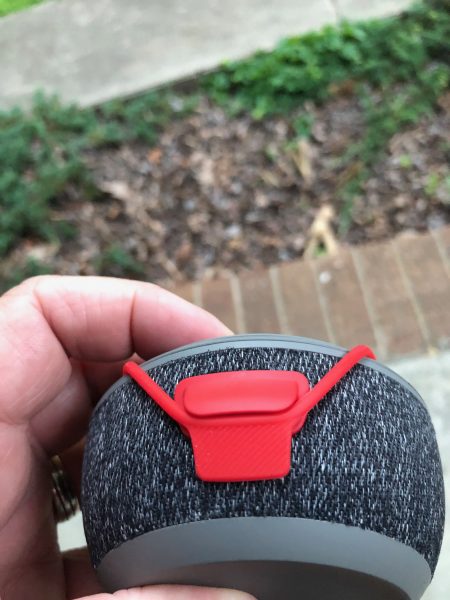 Available in Grey with Red or Blue silicone accents, the rigid, sealable box fits easily into pockets, packs, glove boxes, car consoles, or bike panniers. While no guaranteed IPx rating is stated, it seems to be reasonable to expect it to prevent dust and sand from getting in, but I'd shy away from taking it on a river cruise or to the beach. It's a good place to store small items you want to prevent from getting lost in the bottom of a pack.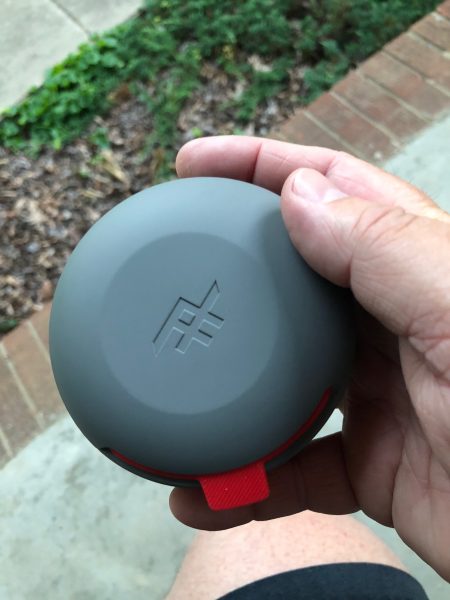 What's in the box?
Cocoon
4in micro USB cable.
Design and features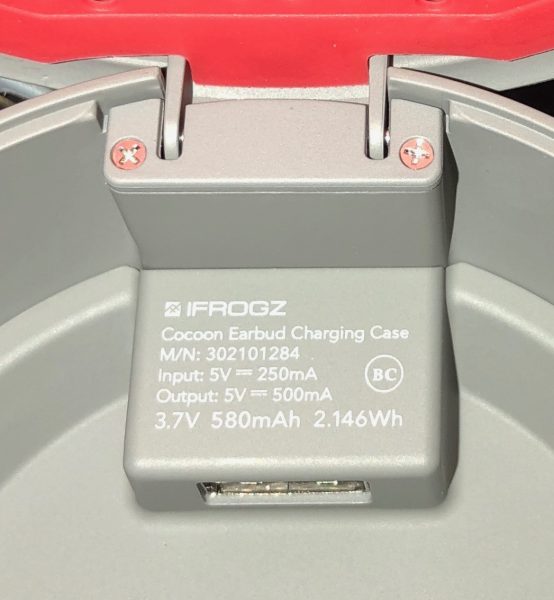 The iFrogz Cocoon is made from a rigid, yet smooth-surfaced plastic. The lid is 3.5" across, and the base is 2.375". The entire outside is just under 2" tall. Inside, the lid curves up in a slight turtle shell and has a silicone net to hold a cable or other small item. The inside is almost 1.25" deep with a USB port under the hinge.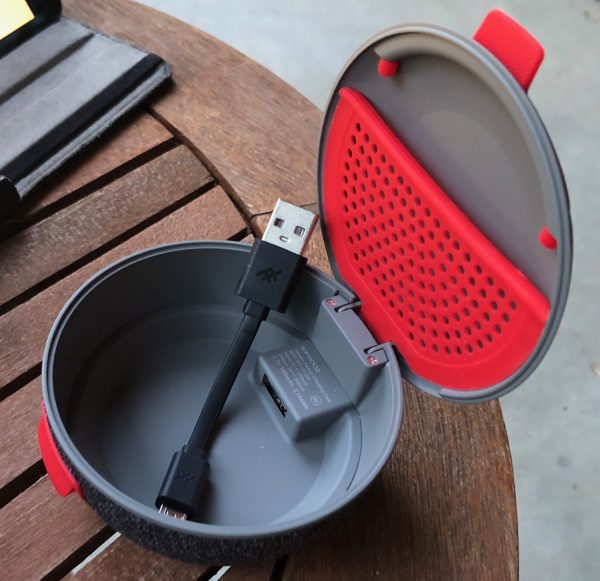 The difference between outside and inside dimension is the battery built into the base. There's a battery gauge on the bottom with 4 LEDs to indicate how much juice is left. Given the small size of most wireless earbuds, the 580 mAh is supposed to recharge a pair 4-5 times. Your mileage will vary with the brand and charging pattern of your earbuds, I'm sure.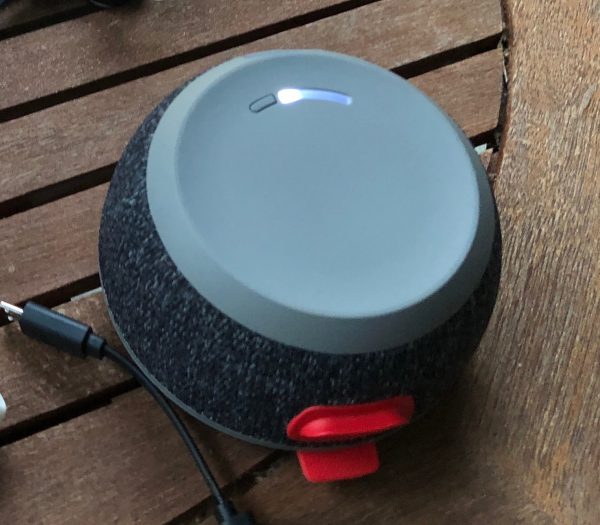 What I Like
Rigid case prevents tangling and crushing damage to earbuds.
Gives the user a place to store earbuds, rather than tossing them into a pocket.
What needs to be improved
Since it's rigid, it takes up more room than just one or two sets of earbuds would.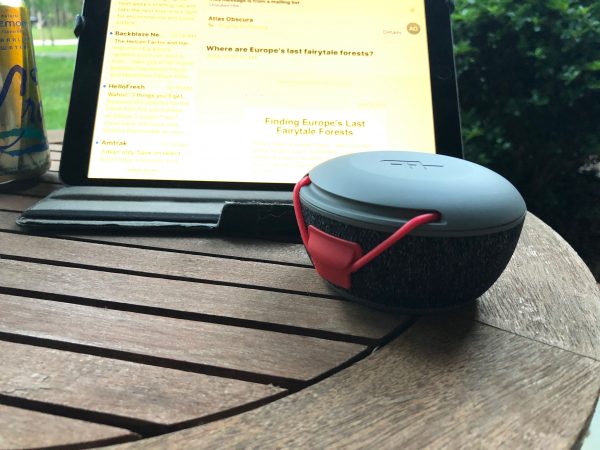 Final thoughts
I have mixed feelings about this item. I like it for the charging ease, but the inside seems cramped for the amount of space the entire unit takes up. I previously had two earbuds in a semi-rigid zipper pouch, and it seemed to take up less space. but the Cocoon is much more protective and adds the charging capability. If you don't have a current solution, I would consider this, but if you're ok with where you store them now, I wouldn't. Might make a good gift for someone you see always having issues storing their earbuds.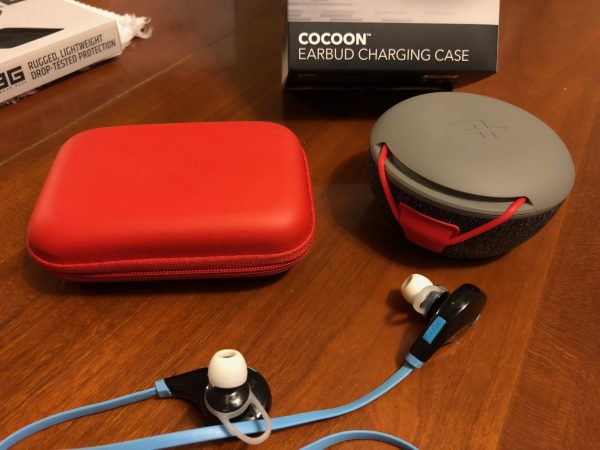 Price: $29.99
Where to buy: Amazon
Source: The sample of this product was provided by iFrogz, a division of Zagg.