We use affiliate links. If you buy something through the links on this page, we may earn a commission at no cost to you. Learn more.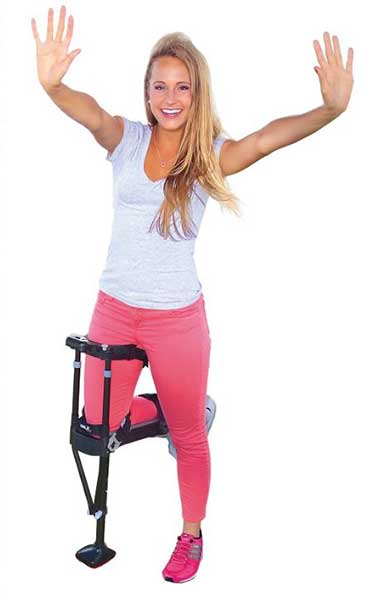 NEWS – Have you ever had to use crutches? I have two times and neither time was enjoyable. The first time was the summer of my senior year of high school when I had to have orthoscopic surgery on my knee to remove some junk in the joint. Several years later I had to use crutches again after I rolled my ankle. Ugh, thinking about that one still makes me cringe. Anyway, what I'm trying to get at is that using crutches was awkward and uncomfortable. The pain using crutches was almost as bad as the injury that caused me to need the crutches in the first place. Well, now there's a new way to stay mobile while injured without using traditional crutches. It's the iWALK 2.0 and it's an armpit-free crutch that allows you to walk relatively normally.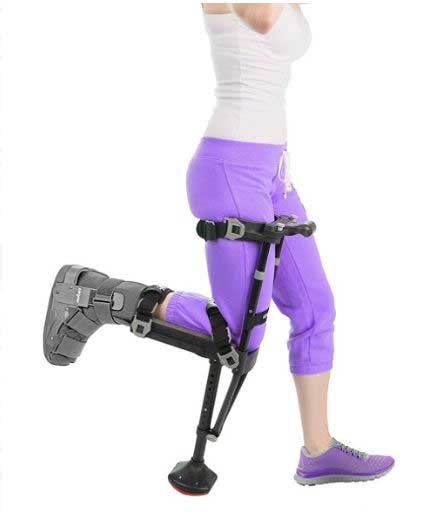 The iWALK 2.0 looks similar to a knee scooter, but it allows you to remain hands-free so you can carry things, push a shopping cart, and even go up and down stairs by yourself. The crutch straps to your leg and provides a platform where your shin can rest to keep weight off your lower leg. I realize that the iWalk isn't a solution for every leg injury like my knee surgery recovery, but I can see how it could be useful for ankle,  Achilles tendon injuries, and other injuries. The iWALK 2.0 is priced at $149 and is available at iwalk-free.com and Amazon.
[Source – Likecool]