We use affiliate links. If you buy something through the links on this page, we may earn a commission at no cost to you. Learn more.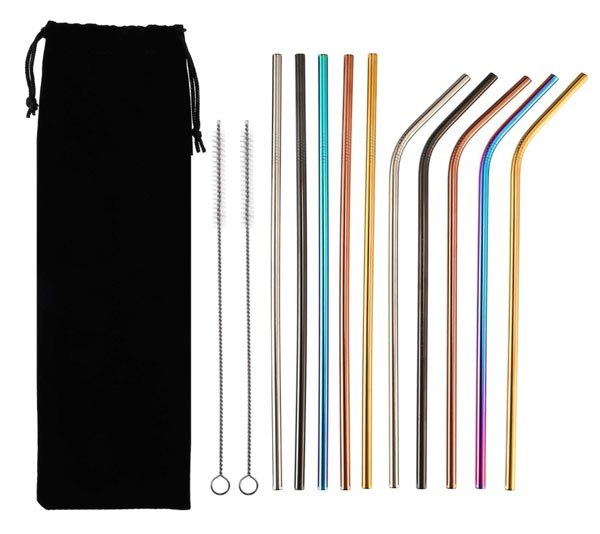 I've been seeing more and more information about plastic-straws pollution and its impact on the Earth and animals.  Every day it seems that another location or restaurant or hotel group is announcing a ban on the use of plastic straws.  If you like to use straws, it's time you found a more eco-friendly option.  Hotop Designs offers a budget-friendly set of reusable stainless-steel straws that will set you and your family up.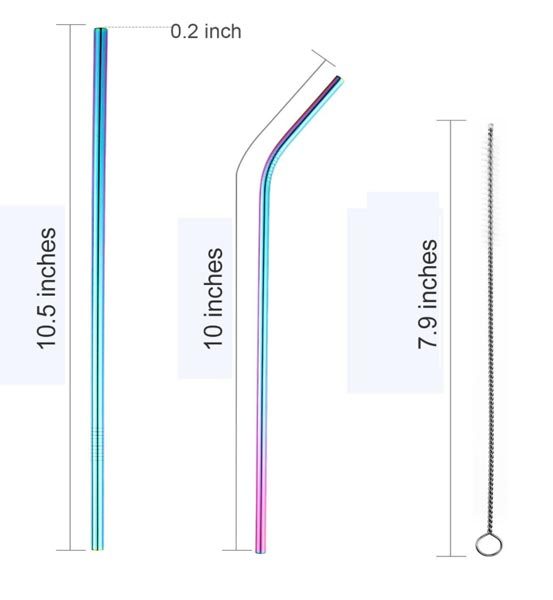 This set of straws is much more economical than the three straws I just bought for my family.  My three straws plus one cleaning brush was $10.  For only a bit more, I could have had this set of 10 straws plus two cleaning tools from Hotop Designs.
The set includes 5 multi-colored 10.5″ straight straws plus 5 multi-colored 10″ bent straws.  Two cleaning brushes plus a carry bag completes the set.  These straws are long enough to use in 20-oz or 30-oz Yeti mugs.  They are rust-resistant and non-toxic.
This set of Hotop Designs stainless-steel straws is $11.69 at Amazon.