We use affiliate links. If you buy something through the links on this page, we may earn a commission at no cost to you. Learn more.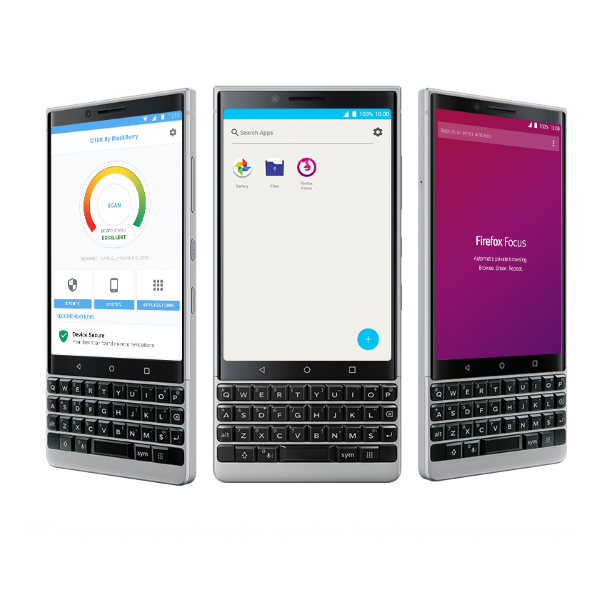 In the current smart device landscape, when we think about the smartphones that we consider as top tier, names like Apple iPhone, Samsung Galaxy, and Google Pixel dominate as attention grabbers.
However, for many years, much of the growth and breakthroughs have been successful because of pioneer and groundbreaking companies that laid the foundation.
One such company is BlackBerry, and most recently, this company has been chasing the leaders in an effort to regain its place in the hierarchy. They have just introduced the BlackBerry KEY2, which is the newest offering of their Smartphone with the iconic BlackBerry physical keyboard. The BlackBerry KEY2 runs on the latest Android 8.1 Oreo operating system and is the first BlackBerry Smartphone to feature a dual rear camera. They have also added a speed key and a universal shortcut key that is capable of up to 52 shortcuts for instant access to apps, contacts, and other frequently used functions. The phone also features a 4.5-inch touch display that is built with 2.5D Corning Gorilla Glass and incorporates an all-around seamless look. Touted as the most advanced BlackBerry Smartphone ever, it has 6GB of memory, is offered in both 64GB and 128GB models, and includes a Micro SD port for expandable storage, dual rear 12MP cameras, and 2 days worth of battery life. All of that along with its enhanced security and privacy measures may just make this the comeback Smartphone of the year.
The BlackBerry KEY2 will begin shipping this month, June 2018, with the suggested retail price starting at $649 USD. You can head over to the BlackBerry website for more details.