We use affiliate links. If you buy something through the links on this page, we may earn a commission at no cost to you. Learn more.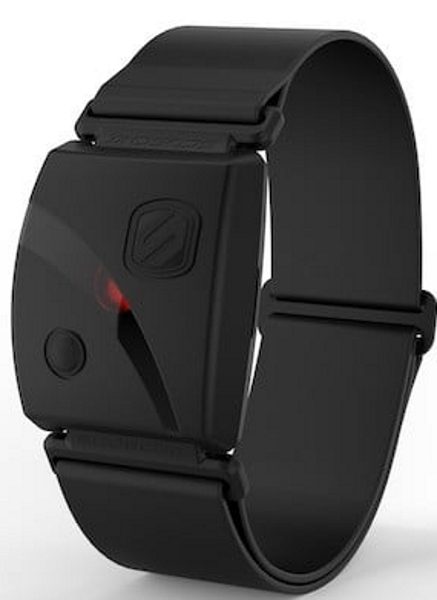 In our world today, the focus on health and wellness has increased, and we have become more health knowledgeable and health conscious. As a direct result, many manufacturers have responded to our desire for more intimate health information, by producing a large variety of gadgets and devices, that can monitor many aspects of our vital health information in real-time.
SCOSCHE Industries is one of the innovative companies that has now produced an armband heart rate monitor with several features and activity modes, in an effort to capture accurate biometric measurements.
The device called RHYTHM24, has an IP68 waterproof rating, a 24-hour battery life, several training/use zones, onboard data recording and a LED battery indicator. Heart rate profiles for activities such as swimming, running, and cycling are also built-in. With the use of Bluetooth, it can store and share the relevant health information with the multitude of smartwatches, tablets, Smartphones, etc, that are now a part of our daily lives.
According to SCOSCHE Industries, "RHYTHM24 integrates the latest advances in Valencell, Inc.'s PerformTek sensor technology which continuously measures heart rate to provide a highly accurate and consistent reading during virtually any exercise in nearly any physical environment. PerformTek sensor technology is clinically validated by leading research institutions and proven through extensive consumer testing". The device is also compatible with many of the popular fitness apps, and the armbands are available in several colors to match your outfit of choice.
If you are interested in purchasing the SCOSCHE RHYTHM24, it is available at Amazon and other fitness product retailers for $99.99. You can also purchase additional armbands in different colors for $14.99