We use affiliate links. If you buy something through the links on this page, we may earn a commission at no cost to you. Learn more.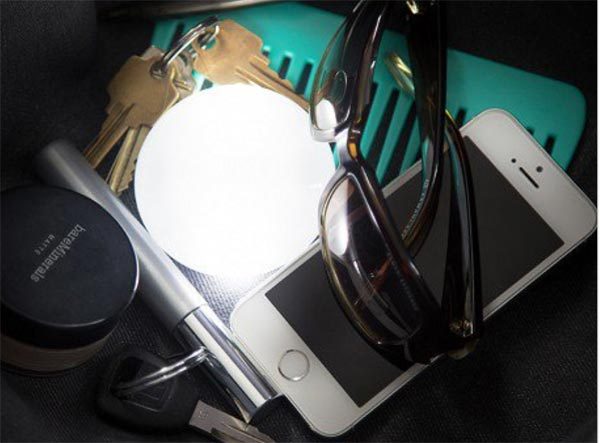 It doesn't matter what kind of bag you carry – backpack, messenger, handbag – finding stuff in the bottom of the bag is difficult.  Many bags are lined with dark fabrics, which makes it even harder to find what you're looking for in the dark bag interior.  SOI makes a smart bag light that means you'll never blindly dig around inside your bag again.  Best of all, the light senses when your hand enters the bag and turns on automatically – so you won't have to hunt for the light itself.  There are two versions of the SOI Handbag Light.  One is just the smart light, and the other has added a powerbank for charging your gear.
The Handbag Light is made with a white polycarbonate shell and is powered by AAA alkaline batteries.  It has special proximity sensors that can tell when your hand is close and will light up in response for approximately 8 seconds.  High-quality LEDs and optimised control circuit programming mean enhanced battery life and better lighting power.  And even though the name includes "Handbag", you shouldn't let that scare you off.  All bags are dark inside and could benefit from a bit of light.  The Handbag Light is  $29.95.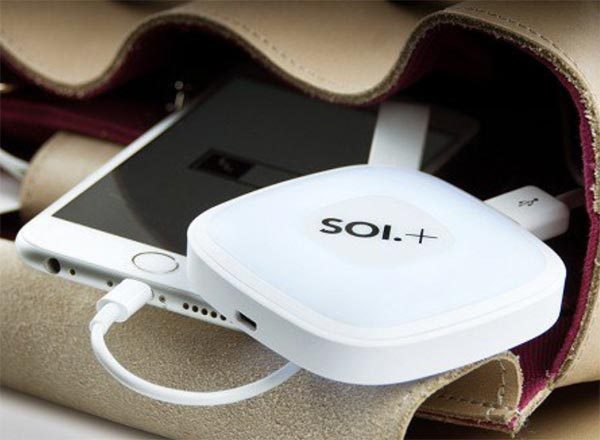 The SOI Smart Handbag Light + Charger has all the features of the Handbag Light, but it replaces the AAA batteries with an integrated rechargeable 2000 mAh battery to power the light and to recharge mobile devices.  It's $34.95.
The SOI Handbag Light and the SOI Smart Light + Charger are both available at The Grommet.