We use affiliate links. If you buy something through the links on this page, we may earn a commission at no cost to you. Learn more.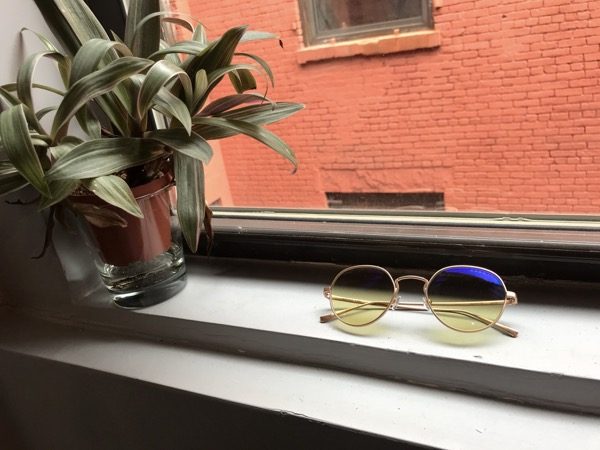 For years I've been an IT guy and now recently am doing web development, so the time I sit at a computer has increased tremendously. My eyes never seem to get a break from a bright computer monitor or mobile phone now that we're in an always-online world. GUNNAR Optiks has introduced a new set of glasses that protect eyes from digital screens as well as transition to sunglasses for outdoor protection. Let's check out how these worked for me!
What is it?
The GUNNAR Work-Play Infinite lens, designed by Publish, is a dual-purpose lifestyle lens designed for indoor blue light protection from digital screens which then transitions to a sunglass for outdoor protection from UV light and the sun's rays.
Hardware specs
Steel eyeglass frames with adjustable nose pads
lens width: 2.04 in
nose: 0.86 in
frame width: 5.9 in
temple: 5.7 in
weight: 0.88 oz
Blue-Light Protection Factor (BPF) of 65 indoors and 90 outdoors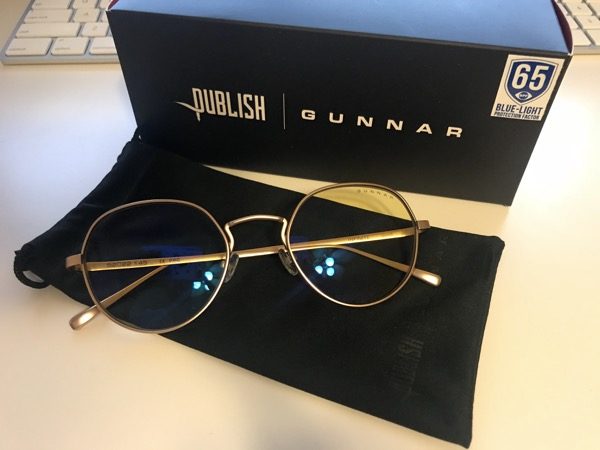 What's in the box?
GUNNAR Work-Play Infinite eyeglasses
warranty and user guide
Design and features
The GUNNAR Work-Play glasses I received are the "Infinite" style, which are made of a gold painted steel, round frame, and nosepads. They are very trendy and super comfortable. If you're familiar with GUNNAR computer eyewear, the tint of the frame is yellow so as to remove any blue light from a computer or mobile device screen. As mentioned early, the special feature of the Work-Play lens is that they transition to sunglasses in about 45 seconds when going outdoors.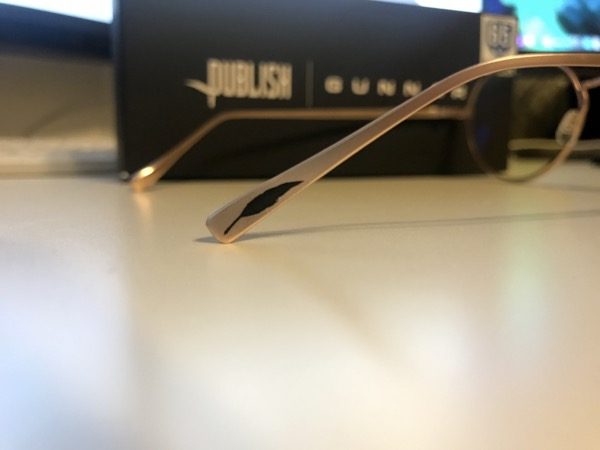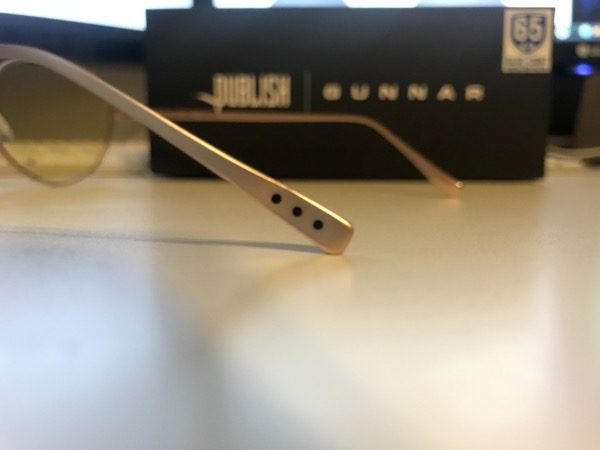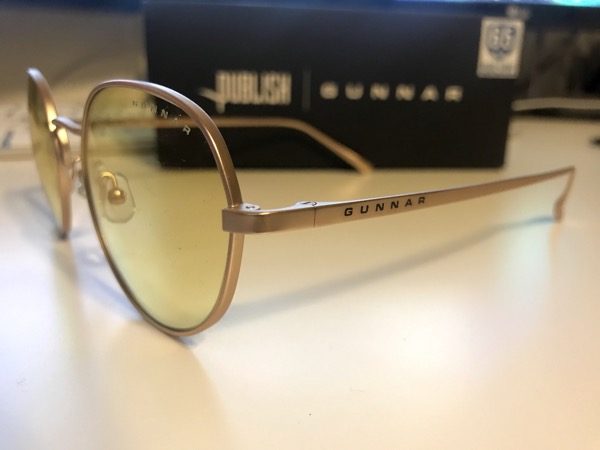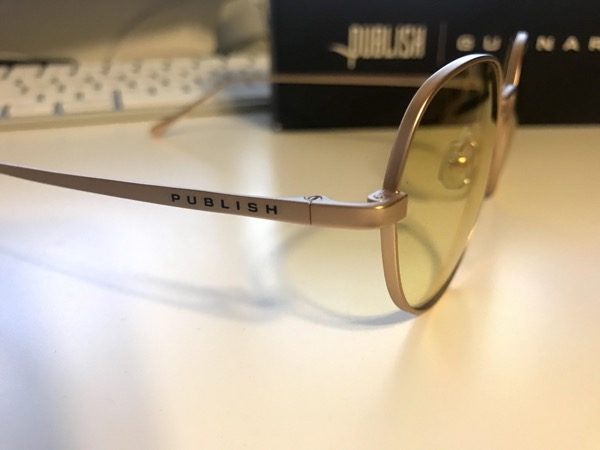 Performance
These GUNNAR Work-Play glasses were very comfortable to wear at work all day. My co-workers complimented me on the style, and I got used to the yellow tint of the lens after twenty minutes or so. At lunch, I wore them outside and did see them darken in about a minute, but I wish they were as dark as my normal sunglasses.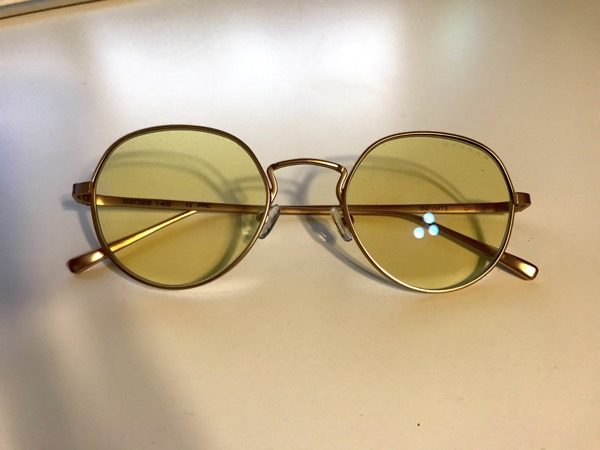 What I like
Sturdy but lightweight
Stylish
Fit very well all around
No pulling on the sides of my hair or digging into my nose
What needs to be improved
I wish the lens tint was a bit darker for the bright sun we've been having lately. They aren't dark as regular sunglasses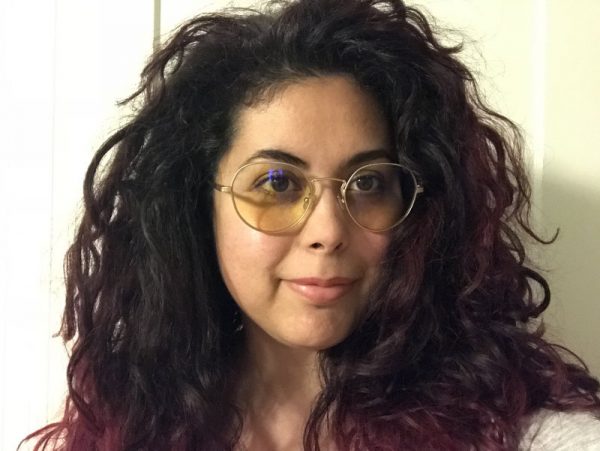 Final thoughts
In my opinion, the GUNNAR Work-Play glasses are a worthy investment for your eyes if you sit at a computer screen all day long. My eyes felt pretty comfortable at the end of the day, and I didn't get tired of wearing them any more than my normal glasses. The fact that they transition for the sun outdoors is pretty nifty, but they just need to be slightly darker to be practical.
Price: $99.99
Where to buy: The GUNNAR Work-Play Infinite can be purchased on their site in gold, onyx, and plan or with a prescription.
Source: The sample of this product was provided by GUNNAR Optiks.