We use affiliate links. If you buy something through the links on this page, we may earn a commission at no cost to you. Learn more.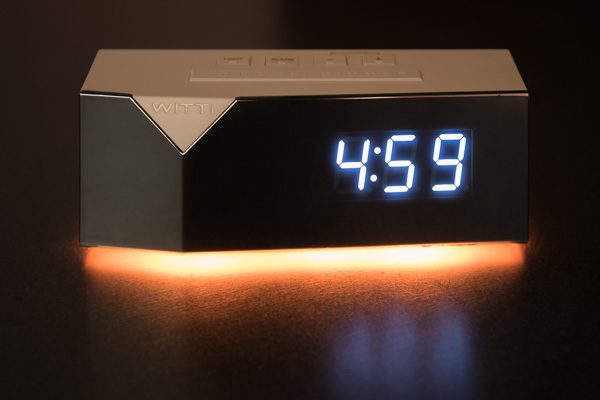 WITTI Designs calls the BEDDI Charge "the most convenient USB Alarm Clock" – and they're exactly right. This is a simple to use clock that doesn't have any extra things to make it difficult to use.
What is it?
BEDDI Charge is a USB alarm clock that can charge 3 devices at once and a color changing mood light. Quite simply it's a solution that I never even thought to look for.
What's in the box?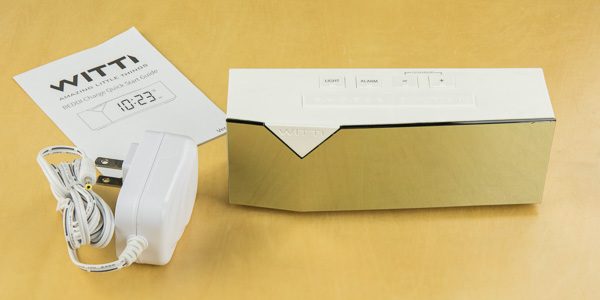 BEDDI Charge Clock
Power adapter with cord
Quick Start Guide
Design and features
With a modern design and simple operation, the BEDDI Charge provides a dimmable clock, alarm, and a way to charge 3 USB devices, with a total of 3 amps. That alone makes it well worth the money! The alarm sound wakes you gradually by slowly increasing the alarm from a slow beeping to a more rapid and louder beeping before the designated alarm time.
The mood/night light has three modes. The first mode is warm white 100%, the second is warm white 30%, and the third is a color changing mode that gradually cycles through colors. This is quite handy when you need to get dressed without waking up anyone else.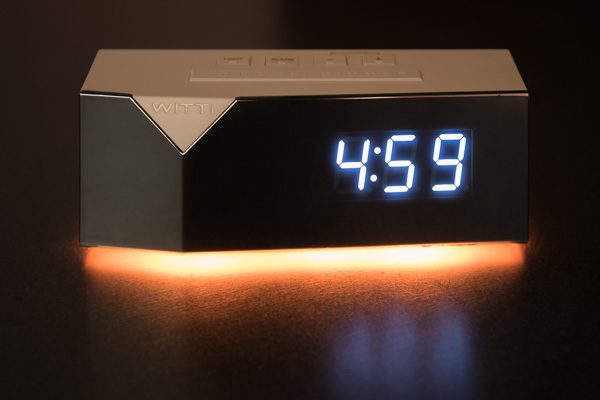 The operation really could not be much simpler. Hold the alarm button and press the plus or minus buttons to set the alarm time. Use the plus and minus buttons alone to quickly set the time, not that you'll be doing that much because it has a built-in battery to keep the time during a power outage. No more looking for which button is the alarm button or where it needs to be slid to in order to turn it on.
The snooze/dimmer button works just like any other clock and at it's dimmest the clock is barely visible through the semi-mirrored front finish. The clock has four levels of brightness.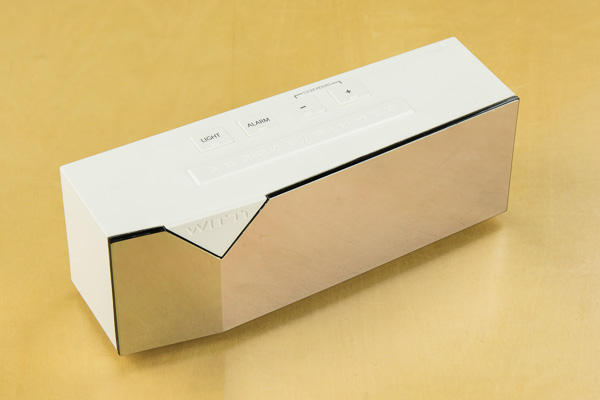 Switching between 12 hour and 24 hour time is as simple as pressing both the plus and minus buttons at the same time.
Once the time and alarm are set, it's as simple as press one button for alarm on or off, one button for dimming the display, or one button for the light. No extra fussing around.
What I like
Backup Battery
3 USB Ports
16 million color mood/night light
What needs to be improved
A volume control for the alarm would be nice, sometimes you just want it to be loud so you don't oversleep.
Final thoughts
This clock is exactly what I needed. The last thing I want to do before bed is to figure out how my clock works. Now I have another plug opening that I can plug something else into!
Price: $29.99
Where to buy: WITTI Design and Amazon
Source: The sample of this product was provided by WITTI Design.