We use affiliate links. If you buy something through the links on this page, we may earn a commission at no cost to you. Learn more.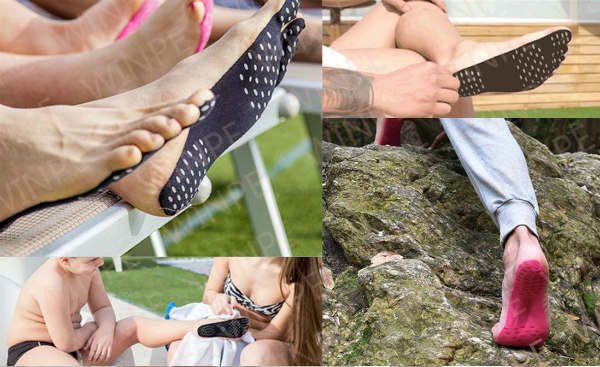 Walking across hot, cold, rough, or slippery surfaces like parking lots, theme parks, and scalding beaches don't have to be uncomfortable anymore. Invisible sticker shoes can save your soles.
Invisible shoes are essentially padded stickers that shape to the size of your feet, taking the role of a sole on the bottom of a shoe. Easily applied to clean feet and even easier to remove; they will come in handy during a plethora of situations. Once applied, they can only be used once, but they are made from a specific hypoallergenic certified adhesive that is biodegradable, so throwing them away won't do too much harm to our Earth.
They are waterproof and non-slip, so wear them in the ocean or in the rain with no fear of stepping on sharp objects or slipping and falling.
If I'm ever stranded on an island with WINPE's invisible shoes, leave me there. I'll be fine.
You'll find these shoes for the price of $11.18 with free shipping included with Amazon Prime. Get your pair now.