We use affiliate links. If you buy something through the links on this page, we may earn a commission at no cost to you. Learn more.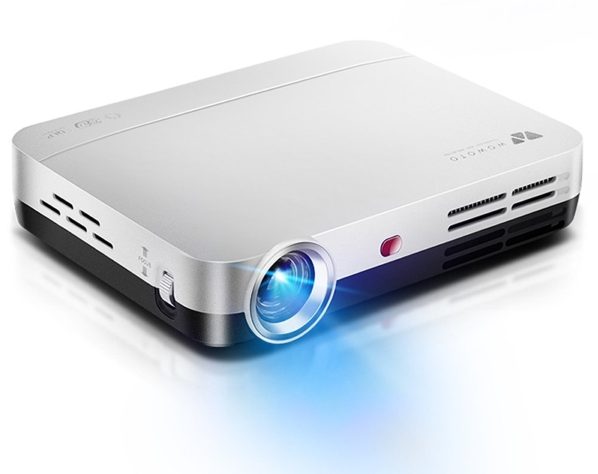 As the summer approaches, I can't help but think of all of the outdoor events I will have the opportunity to attend, including the outdoor barbecues where I get together with friends and family and in many cases, look at movies late into the night. Usually, we have to drag a TV outdoors, and then make sure that we place it somewhere that we can pick it up quickly should a quick summer shower surprise us.
This year we have been discussing a better option of a projector screen that can roll up and out of the way very quickly, and a projector that we can just pick up and run with. The advantage of the outdoor screen is that we can all spread out, and we can see the movies or sporting events from almost any angle. The discussion was going quite well until we got to the subject of the projector. For many years, a good HD projector would cost well over $1000, and no one seemed to want to spend the money despite the many years of enjoyment it could bring.
Tasked with the job of finding a reasonable projector with the specifications and connections that we need, I began my research and stumbled across the WOWOTO DLP LED Video Projector. This little gem boasts a starting model with 2000 lumens, 1080P and 3D support, built-in dual band wifi, Bluetooth 4.0, a quad core processor, 1280 x 800 native resolution, an image projection size of 15" to 300", both 16:9 and 4:3 screen formats, support for multiple picture and video formats, and it is equipped with Android 4.4 OS and a Quad-core processor. It has AV, HDMI, RJ45, SD Card, SPDIF, MHL and USB inputs, and weighs in at just over one pound.
If you are as interested in the WOWOTO DLP LED Video Projector as I am, you can head over to Amazon, and purchase one for $399.