We use affiliate links. If you buy something through the links on this page, we may earn a commission at no cost to you. Learn more.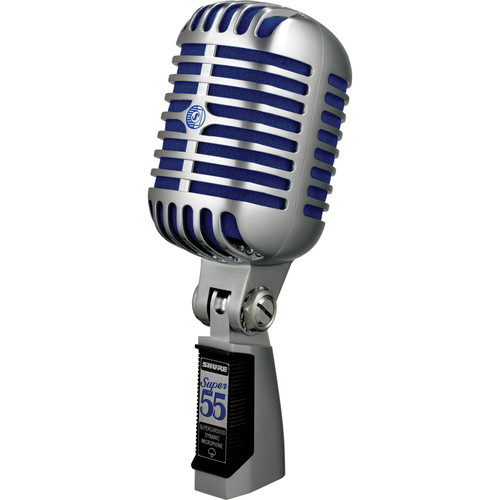 Early last year, I got a great opportunity to work with a few "underground" musicians, and one in particular was so original and had such a great bluesy sound, that I decided to film a music presentation with her and a bass player. When I considered the visual effect that I wanted along with the audio quality, I decided to use the opportunity to purchase a specific Shure microphone to accomplish my vision.
The Shure Super 55 is a Super-cardioid Polar Pattern microphone with an absolutely amazing sound. The clarity and the warmth that seems to come from a unique place within this microphone, is undeniable. I also believe that its vintage styling helps the experience by setting the mood and expectations. The microphone comes in black and chrome, and for my film shoot I chose the chrome for that really vintage effect. It has a built-in shock-mounted cartridge that makes sure that its operation is free of any unwanted noise from handling or any other vibration. It is also built like a tank to withstand heavy use.
If you are in the market for a microphone that is smooth and has a pleasing effect on any performance, head over to Amazon or Adorama and pick one up for the great price of $249.00