We use affiliate links. If you buy something through the links on this page, we may earn a commission at no cost to you. Learn more.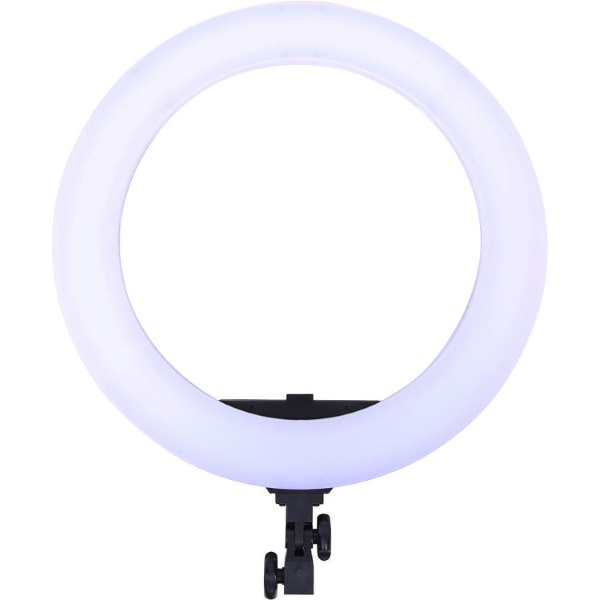 Many photographers use ring lights both in the studio and on location to help produce wide, even, and flattering light that eliminates almost all shadows, and is very good for highlighting beautiful skin tones. As a photographer, I have also tried a few ring lights, and most recently I purchased the Dracast LED180 Halo Daylight Ring Light in the 19" size, and in the Daylight version. This light is offered in both 13.5" and 19" sizes, and in color temperatures of Bi-Color or Daylight.
The LED180 features 252 surface-mounted LEDS in a 360-degree light that works great. The lens of the camera can be placed in the middle so that the light surrounds the lens and provides even light over the entire subject. It also has 10 to 100% dimming, and a CRI – color rendering index of 96. The CRI is the measure on a scale of 0 to 100 of how accurately the light can illuminate objects in "true colors".
The light also comes with a nice case, AC adapter, an extra diffusion filter and a base that allows it to rotate 180 degrees when securely attached to a light stand.
I have also used this light on the side on a light stand to provide beautiful lighting from angles, and to create interesting shadows. It is important to note that it is made entirely of plastic, so while it is well made, care should be used when handling it.
The Dracast LED180 light is a real gem, and you can purchase one at B&H Photo Video for $199.