We use affiliate links. If you buy something through the links on this page, we may earn a commission at no cost to you. Learn more.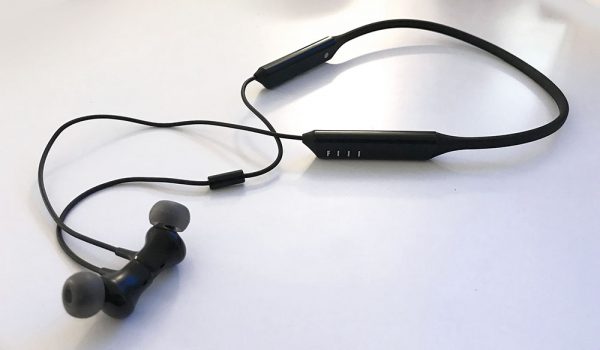 Bluetooth headphones have come a long way in the last few years. With the transmitter requiring just a small trickle of energy, power cells have been whittled down to unnoticeable sizes. Wires are out, all-day battery life is in, and the lightweight DRIIFTER headphones by FIIL are a solid, great-sounding combination of both.
What is it?
The phonetically-creative FIIL DRIIFTER is a lightweight behind the neck set of headphones designed for all-day wear without becoming a hindrance. The earbuds feature magnets that clasp together on your chest when they are not being used, forming a sort of lanyard approach. The feel nearly identical to the BeatsX earbuds I reviewed last year, so much so that one could easily confuse the two at first glance.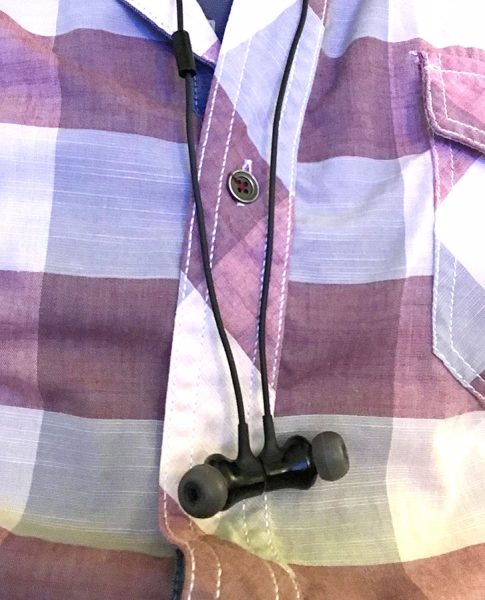 Hardware specs
Extremely lightweight
Extended-range Bluetooth technology
Sweat, dust and water resistant for any weather or sport
KINETIIC™ Tangle-free necklace mode with a start-stop feature
Multi-device pairing
Full-function cable and wireless voice call technology
Up to 11 hours continuous listening between charges
What's in the box?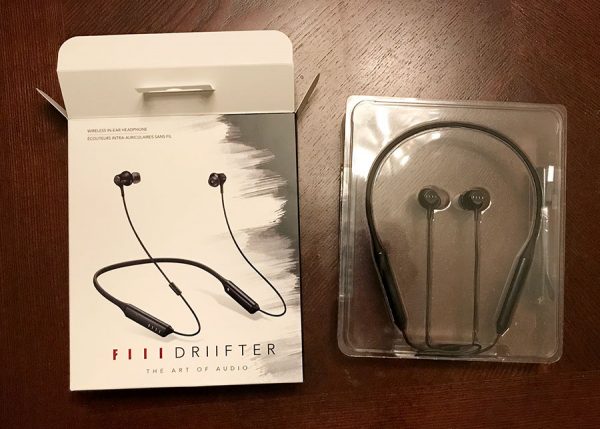 DRIIFTER headphones
Micro-USB charging cable
3 sizes of earbuds
Design and Features
When I opened up the DRIIFTER headphones, the similarities to the BeatsX headphones that I use at work every day were staggering. They rest behind your neck like a lanyard, have magnetic clasps on the earbuds that form a closed loop, and even have a volume control and call answer button on one cord.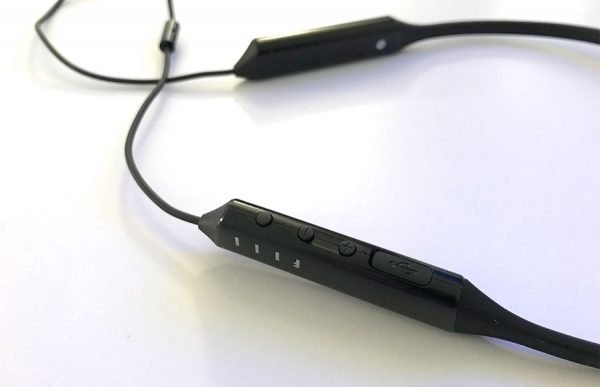 I don't want to make this entire review about how these two headphones differ, but just for those keeping score, the DRIIFTER is charged by micro USB, while the BeatsX have a Lightning port, and the BeatsX are connected via Apple's W1 Bluetooth chip instead of Bluetooth 4. What's the difference? Not a whole lot. It comes down to what sort of cables you have on hand, and most people, it seems, have both lying around, unless you're staunchly in the Android camp.
That aside, I really like the design of the DRIIFTER. The weight is light enough to forget about. They stay out of the way and deliver long-lasting power. And they look fairly unassuming and wouldn't call them flashy or attention-grabbing, but sometimes that's exactly what you need.
Setup
Charging the headphones is quick and easy… you just plug in the USB micro adapter into the slot and let it do its thing for a few hours. The red LED goes off when it's fully charged. And if you've ever set up a Bluetooth device, you know what you're in for. A simple long-press puts the headphones into pairing mode and they show up on the Bluetooth sync screen. A quick tap and you're all set.
Performance
The sound quality and volume that I was able to get out of these headphones were exceptional. I think they had a clearer sound than my BeatsX, the only other headphones I had to compare them with. It's not like Beats are the end-all of portable audio, but I was impressed that the DRIIFTER buds could punch in their weight class.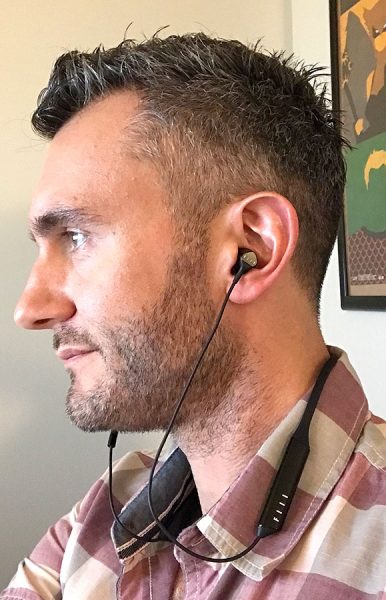 I had a bit of difficulty getting a good seal with the largest earbud size, but that's the sort of thing that will vary widely between users. There are three earbud sizes, so one of them will likely fit. You will need a good seal, though, as in-ear headphones rely on that for the best sound, using the natural acoustics in your ears and head.
They're perfectly suited for the office or the gym, though I would caution against using them in a situation where you need to be audibly aware of your surrounding, like biking in city traffic. They really do block a lot of outside sounds.
One small bug I ran across was the play/pause button didn't seem to work when using it with several music apps on both my computer and my phone. I can't say I ever got it to actually stop or start any music, so perhaps that button is more reserved for picking up a phone call, which does work. The attached mic seems fine for voice calls.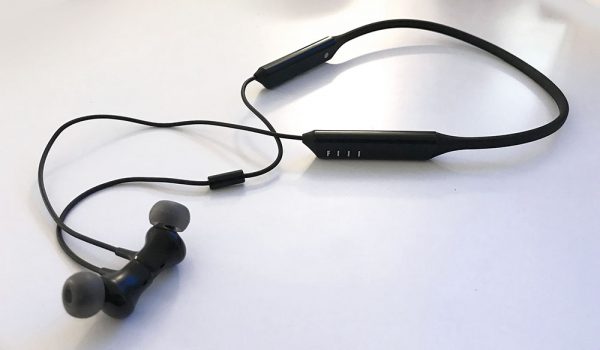 What I like
Lightweight and comfortable
Magnetic clasps
Sounds great for the price range
What needs to be improved
Play/Pause button didn't seem to work with all music apps
There are a lot of options out there for less expensive, similar headphones
Final thoughts
Outside of having great sound quality and a long-lasting battery, the DRIIFTER is about as basic as they come. They're good. Yes. However, a quick Amazon search for Bluetooth headphones presents a mile-long list of less expensive options that look very similar on paper.
Price: $99.99
Where to buy: You can buy the DRIIFTER in black or matte red by ordering on their website or Amazon.
Source: The sample of this product was provided by FIIL. Visit their website for more information.