We use affiliate links. If you buy something through the links on this page, we may earn a commission at no cost to you. Learn more.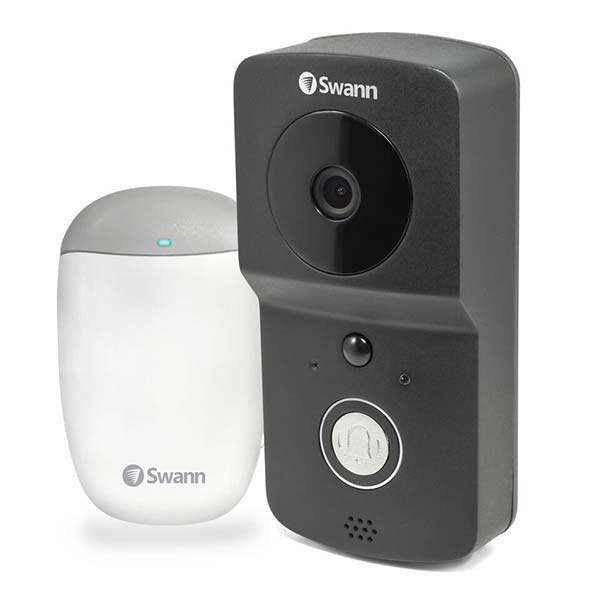 For the past few years, affordable home security cameras have become very popular. Now the trend seems to be heading towards cameras that are wireless. That means no more hard wiring outdoor cameras for power because these new series of cameras have rechargeable batteries or even solar-powered batteries. One such camera that will be available in mid-April is the Swann wire-free Smart Video Doorbell.
Swann has been in business since 1987, so they have a lot of experience in this market and technology. They plan to roll out new hardware like the Smart Video Doorbell this year, along with cool new features like voice control via Google assistant and Amazon Alexa. You'll soon be able to use your voice to ask for a live feed from one of your cameras.
Swann's VP Dennis McTighe says:
End users consider what's in their doorway to be the frontline of their home security plan. They want products that are convenient but also reliable. Now, wireless technology has allowed doorbells to get so much smarter and easier to use.
Another feature that I'm interested in is Swann's work in integrating their camera's live feed with Chromecast and Android TV. I can imagine sitting on my couch in the basement in front of my 65-inch TV and being able to view a streaming live feed from my cameras upstairs.
The new Smart Video Doorbell will also feature True Detect heat and motion sensing technology that detects warm objects like people and cars and helps prevent false triggers.
We'll be sure and let you know more about the Smart Video Doorbell as we get more info. Visit Swann to shop their current line of home security camera systems.