We use affiliate links. If you buy something through the links on this page, we may earn a commission at no cost to you. Learn more.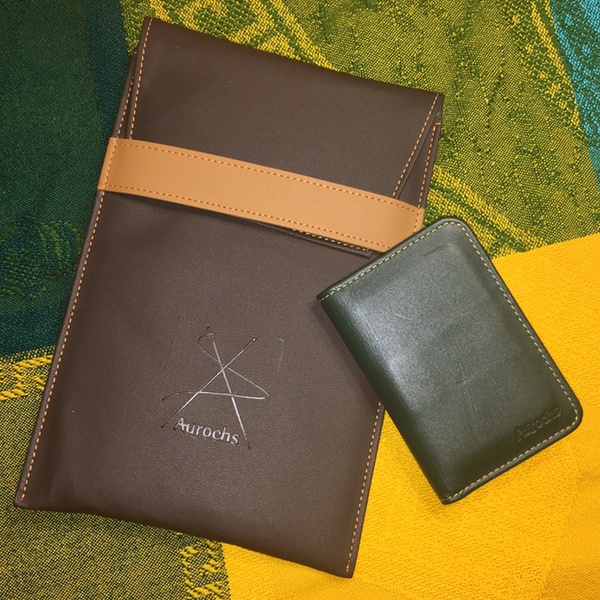 Looking to upgrade that ratty old wallet you've been lugging around since college? I've got a good one for you. Aurochs is a Pakistan-based company that makes small carry products featuring vegetable tanned leather. This is definitely a cut above your 
What is it?
It's a full-grain leather wallet designed and manufactured in Pakistan. The Gravity model is based on a traditional bifold design, with some nice additional features to help manage your cards, cash and extra bits like coins and a SIM card.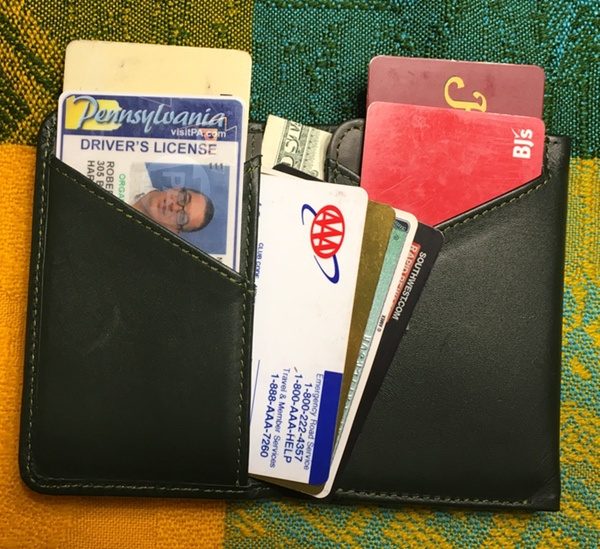 Hardware specs
4x easy access card slots for your frequently used cards

One card drawer with pull out 'gravity strip' which can hold 4-6 extra cards

An expandable pocket for all your bills and currency notes (folded)

A pocket for your coins

A small slot for your iPhone/Android sim ejector

Made of premium quality full grain vegetable tanned leather

112mm x 80mm
What's in the box?
Rather than using industrial paper/plastic packing, Aurochs ships their products in custom made padded fabric pouches as seen below. Not only does it add a touch of class to the packaging, but you could use it as an organizer pouch to add to your bag. Of course, the wallet also comes in the package.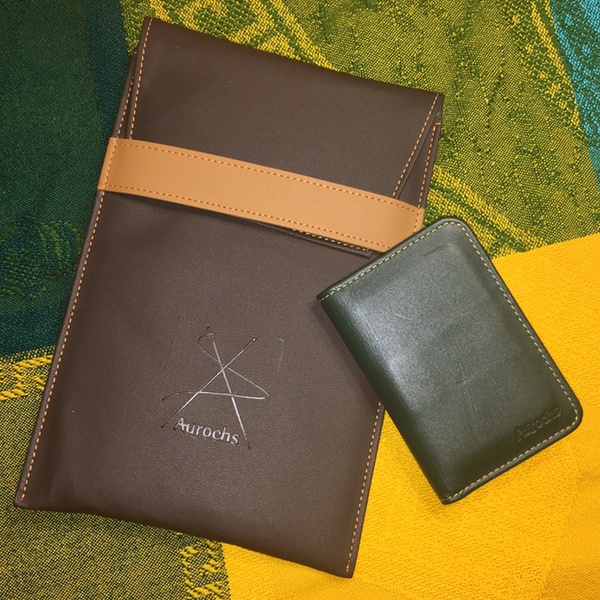 Design and features
From materials choices to design details, you get a sense for the quality and craftsmanship that went into producing the Aurochs Gravity wallet from the moment you open the package. It's an impressive piece of gear.
It all starts with the leather, which is excellent. The Gravity features full-grain vegetable tanned leather, a process that takes more time and skill to produce. For more info about different types of leather check out this article. The results are well worth it: the leather is thick, durable, and has a luxurious hand feel. Mine's the green model, and the deep-penetrating dye work passes the scratch test without showing any change in color below the top layer. There's also no dye bleed, so the color doesn't rub off on your clothes.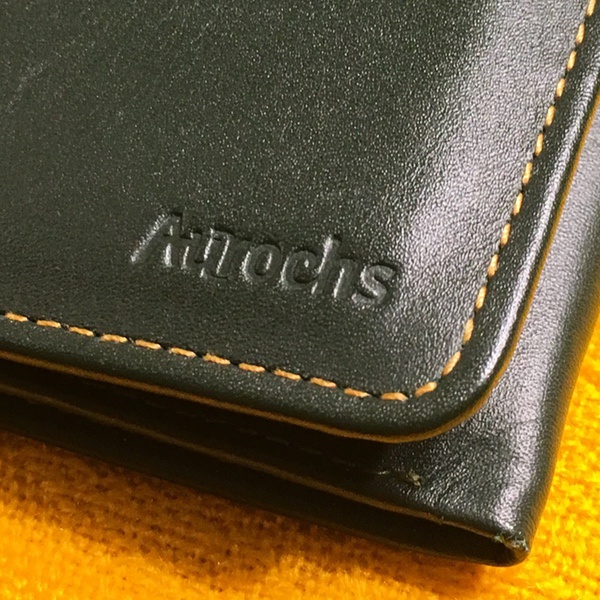 The construction in the Aurochs Gravity wallet matches the leather quality. Stitching and assembly are tight throughout, with tan thread used on the exterior that compliments the green leather nicely. The interior uses a grey thread and grey leather accents to add additional visual appeal. The leather is backed by a grey textured fabric that facilitates sliding your cards in and out of the pockets, and there's nice reinforcement at all the key stress/use points. I don't foresee the pockets stretching or separating on this wallet after years of use.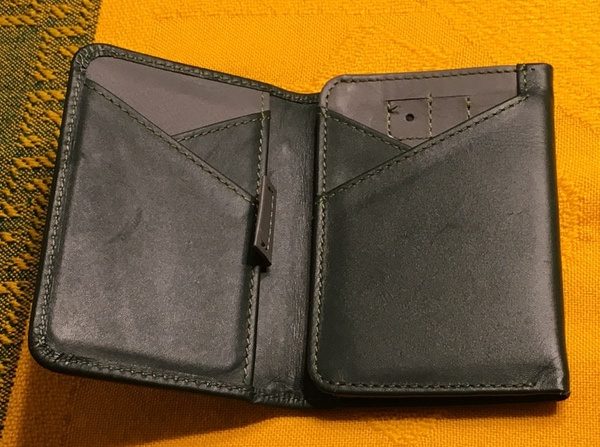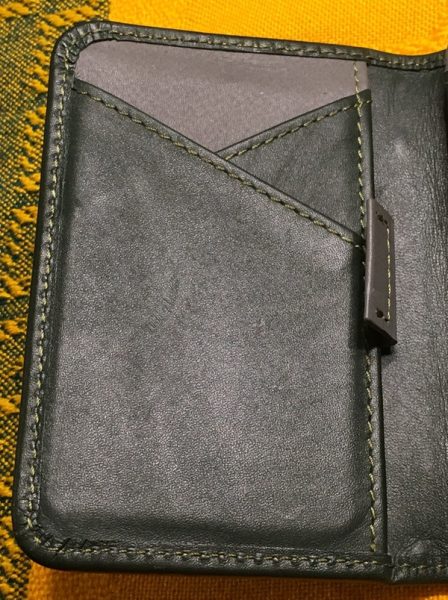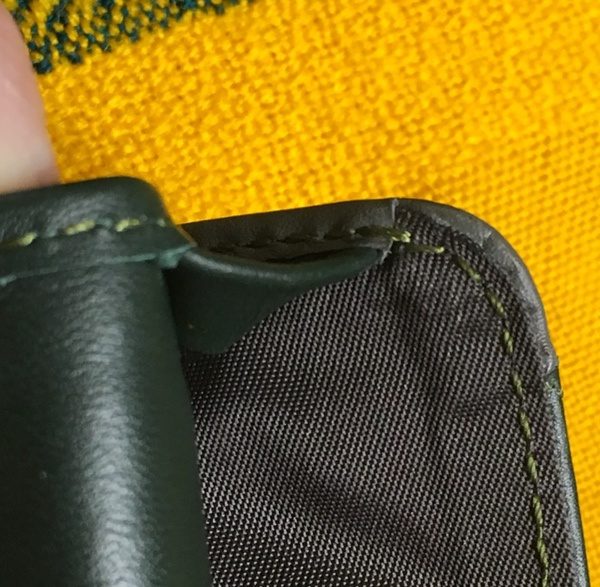 The Aurochs Gravity wallet offers multiple slots and pockets for organization. For your quick grab cards, you'll find a pair of card slots on each panel cut at opposing angles to promote easy access. Behind the left panel is a clever "gravity slip" pocket: tuck 4-6 cards in the pocket and a strip of leather with a pull tab enables you to pull them out when needed. The right panel has an expandable cash pocket that will fit a nice chunk of folded U.S. bills.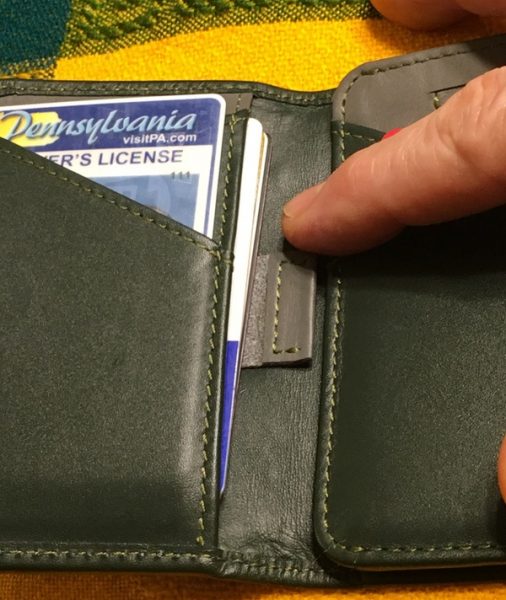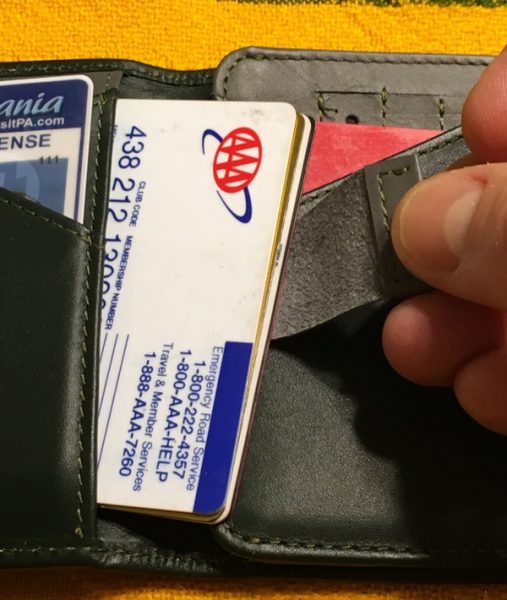 There are also a set of additional bonus slots for smaller items. The back card slot on the right panel features pair of tiny slots designed to stash a SIM card and wire SIM card ejector. The expandable cash pocket and also has a slot where you could stash some coins, a key, or a small memory stick.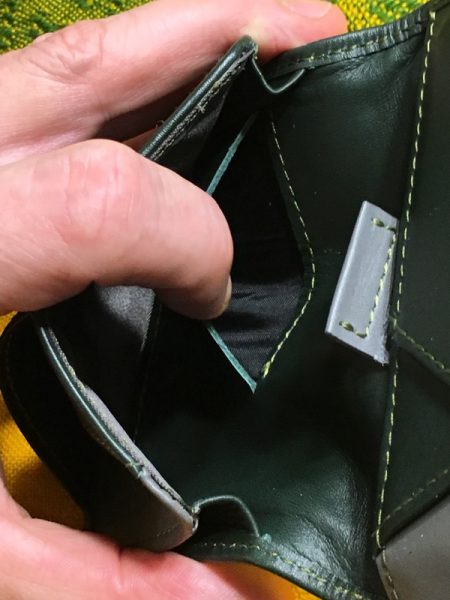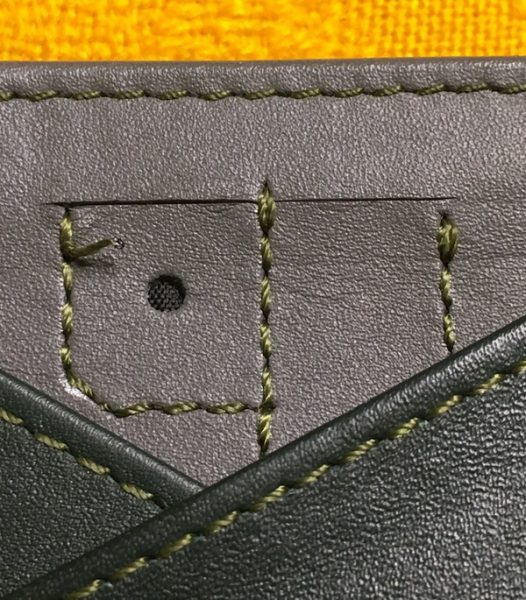 While this may sound a bit complicated, the Aurochs folks have done a really nice job of assembling the package with a simple, streamlined design. The little extras don't impede the normal use of the wallet and stay nicely tucked away when not needed. It's a superbly functional layout.
Performance
The Aurochs Gravity wallet is an excellent day-to-day accessory. I've been using it continuously for a month now, and it has become my new favorite wallet. Aurochs does an excellent job of emphasizing simple, practical execution in this design.
I really like how the wallet manages the organization of commonly used items. I've got my badge swipe for work, my license, 6 cards, and a wad of cash loaded up… and there's room for more. Check out the two pics below to see how it all disappears: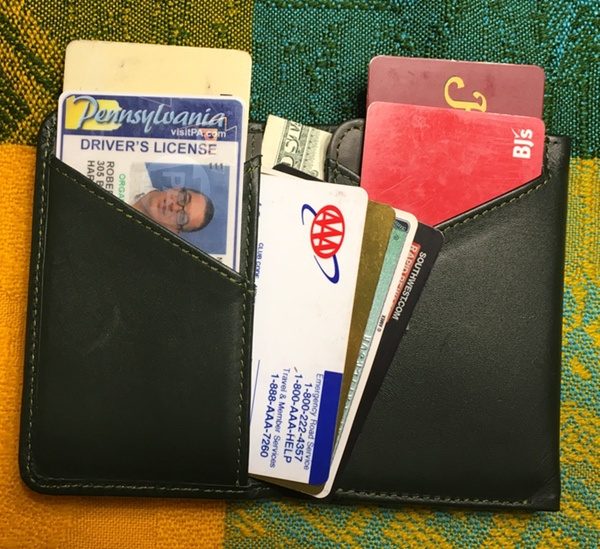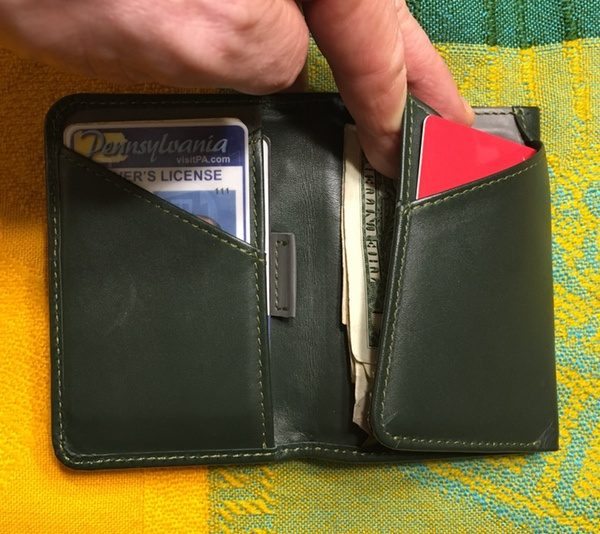 It's a nice, streamlined package, but allows for quick and easy access to any specific card or item that I might need.
The extra reinforcement on the card slots is also very good. They keep your cards snug, and can even hold an extra card or two if needed. I've also noticed that, despite regular use, they are not showing any signs of stretching that would cause the cards to slip out.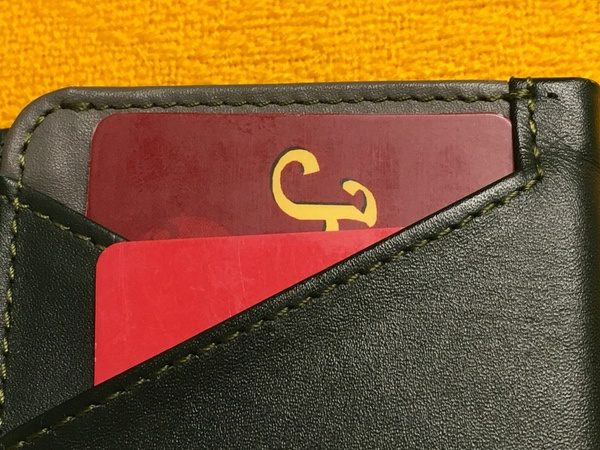 While I don't have much use for the extra slots for change and the SIM card, they are nicely executed and don't get in the way of regular use. I don't know that I would keep coins on the inside pouch due to the extra bulk, but I would absolutely use it to stash an emergency key if I was traveling. You could even stash a small memory stick in there if needed.
Good leather wallets are always going to bulkier than synthetic products, but the Aurochs wallet is not excessive in my opinion. The leather is thick, but not so thick that the wallet feels (or looks)  like a brick in your pocket.
What I like
Great vegetable-tanned leather.

High-quality materials and assembly.
Excellent usability with nice attention to the design details.
What needs to be improved
SIM card slot may not be useful to everyone, but it doesn't impede regular use.
Final thoughts
Wallets designs can be all over the place with respect to quality, so I wasn't quite sure what to expect with the Aurochs Gravity wallet. I'm really impressed with what Aurochs is doing here; they are serious about details and craftsmanship. The leather is excellent, and they aren't cutting any corners on the details. Usability is excellent, with plenty of useful spots to organize your cards and cash. If you're looking for a quality mid-sized bifold-style wallet to upgrade to your day-to-day EDC, the Gravity will do the job well and serve you for a very long time. I'm looking forward to seeing more from Aurochs in the future.
Price: $54 with free standard shipping.
Where to buy: Aurochs
Source: The sample of this product was provided by Aurochs.