We use affiliate links. If you buy something through the links on this page, we may earn a commission at no cost to you. Learn more.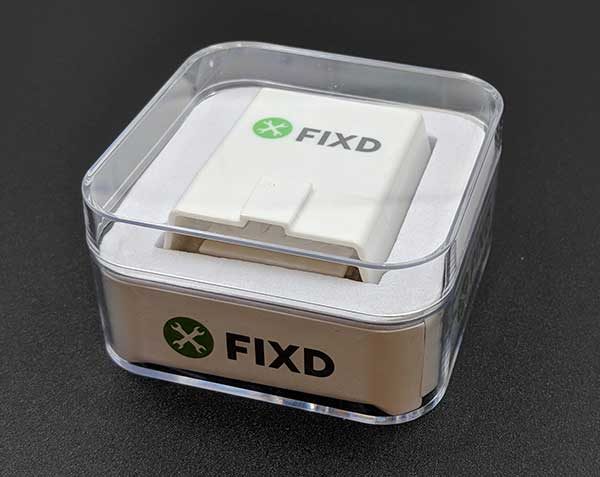 Have you ever had the check engine light on your car's dash light up and wondered what it meant but didn't know if you should call a mechanic right away? I've been having that same question lately with my MINI Cooper. Sometimes when I start the engine, I'll see an icon of a car on a lift show up on my dashboard. The info in my manual about that light isn't very detailed and my dealer is over 70 miles away, so I've been ignoring the light because it will sometimes go away for days at a time before lighting up again.
When I was asked If I would be interested in reviewing the FIXR OBD car sensor, I was happy to check it out with hopes that it would solve my dash light concerns. Let's see if it has.
What is it?
FIXD is a small sensor that plugs into your vehicle's OBD sensor and then pairs with your smartphone and an app to display information about check engine lights, maintenance requirements, and more.
Design and features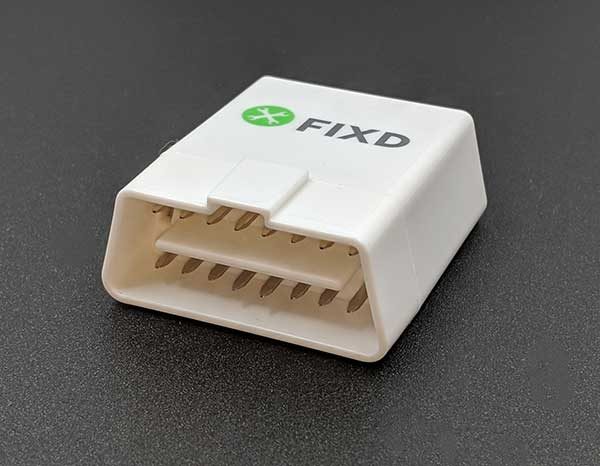 The FIXD is a small white plastic sensor with two rows of pins. This adapter plugs into the OBD-II port on your car which is usually located under the dash. The FIXD sensor is compatible with gas-powered cars that were manufactured after 1996. This adapter will not work with all-electric or diesel vehicles.
Installation and usage
To install and use FIXD, you have to download the iOS or Android app on your mobile device and then follow the prompts in the app that tell you to register and then plug in and connect to the sensor with your phone. FYI: the app requires that you create an account to use it which is kind of annoying considering every gadget we buy these days requires an account and password to be created just to use it.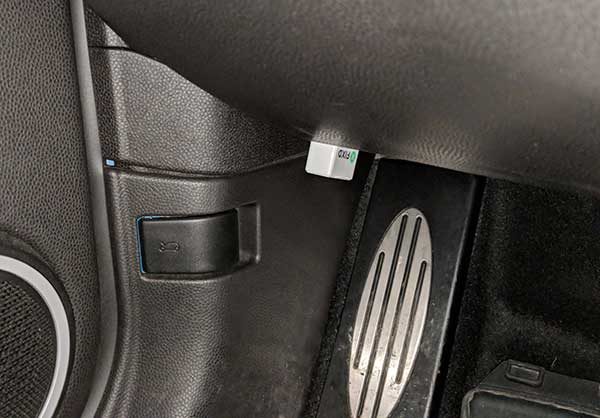 When prompted, you plug the FIXD sensor into the OBD-II port on your car. On my MINI Cooper, the port is under the dash near the driver's side door.
Once plugged in, the app will search for the FIXD sensor and connect to it. This can take around 30 seconds and happens every time you launch the app. The first time you run the app, you are prompted to enter the mileage and then the app will report if there's a check engine light on and is supposed to tell you what that light means. That's actually the only light this product can help with. It can't help you with other dash lights like TPMS, ABS, Airbag, Maintenance lights, Stability Control, etc which are only accessible through manufacturer-specific information. But there's a screen in the app that shows other lights and what they might mean. That screen didn't include the dash light that I have been seeing on my car.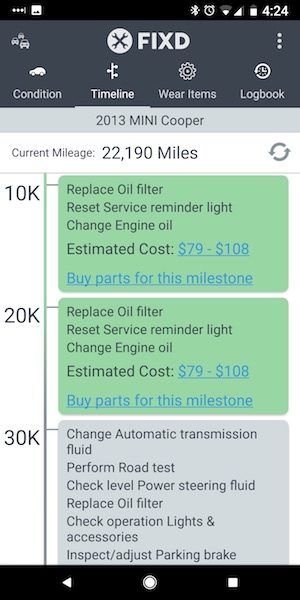 The FIXD app is also supposed to alert you when it's time for an oil change and other regular maintenance tasks.
The app has a screen where it looks like it will let you see the tire pressure in each tire. My MINI Cooper has built-in warnings when it detects if the pressure is low, but the FIXD app didn't show any pressure info when I tapped the tires. It just prompted me to do the penny in the tire tread test so it could compute when I might need new tires. Disappointment #1.
I wasn't interested in being reminded when to change my oil or when to get new tires. I already have reminders to schedule an oil change built into my car. I was only interested in figuring out what the light on my dash meant. Unfortunately, the light on my dash was NOT a check engine light, so the FIXD adapter was not able to help me. Bummer. Disappointment #2.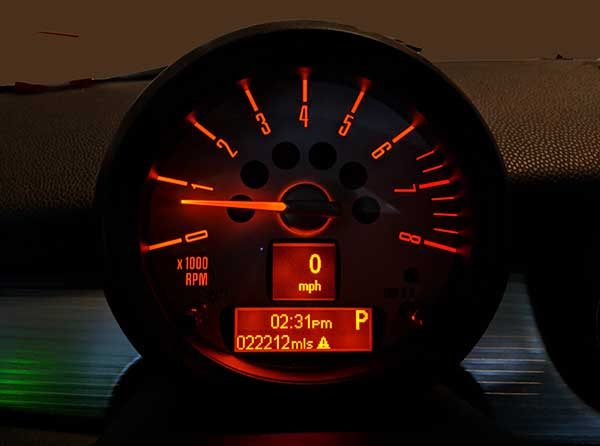 After some digging, I think I figured out that my problem may be due to my MINI's battery which is the original battery that was installed in the 2013 model when I bought it.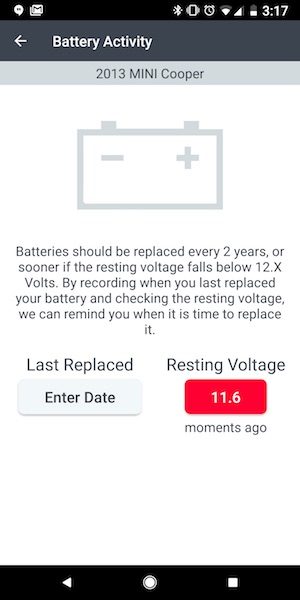 I used the FIXD app to check the resting voltage of the battery and it showed 11.6 V which I learned is low considering I'd just driven for about 20 minutes before checking it. Funny thing is that the app didn't warn me that my battery might be bad with that reading. Disappointment #3.
What I like
Easy to install
Maintenance reminders (if you need them)
Displays resting battery voltage test
Supposed to tell you what the check engine light means
What needs to be improved
Slow to connect to the sensor
Didn't warn me when my battery's resting voltage was low
Only reports check engine light issues and not other dash lights
Have to create an account to use it
Final thoughts
The FIXD sensor seems like it would be a cool car gadget, but it doesn't do much that's useful until you actually have a check engine light come on. I've been using this sensor in my car for weeks and haven't had a check engine light and the FIXD sensor can't tell me what the other light on my dash means. That and the fact that the sensor can't tell me my tire pressures or warn me that my battery is low doesn't really inspire confidence that it will even be able to help me in the event that the check engine light on my dash actually does come on.
I can't say that the FIXD sensor is a complete waste of money because I am unable to test that its main feature even works. But from what I was able to test, I'm not impressed and can't recommend buying one.
Update 03/07/18
I overheard a friend at work talking about a check engine light on his car, so I gave him the FIXD sensor to test. Here's a screenshot that he captured: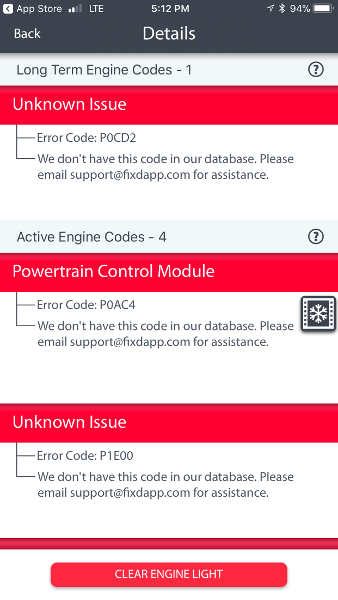 Again, this sensor provided no help at all to learn what the light on his dash meant…
Price: $59.99
Where to buy: Amazon
Source: The sample for this review was provided by FIXD.