We use affiliate links. If you buy something through the links on this page, we may earn a commission at no cost to you. Learn more.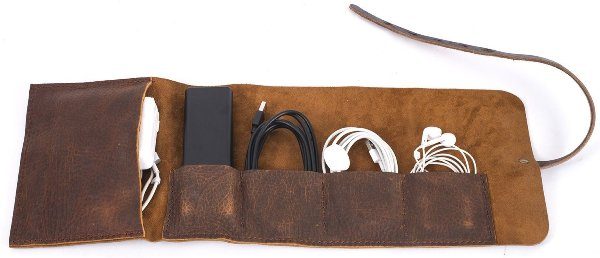 Cables and earbuds and batteries, oh my! I struggle to organize my tech gear especially if I have to travel. But with the Leather Charging Cable Tool Roll by Go Forth Goods, you can organizer these things easily. It combines two things that I love: organization and leather!! This leather roll is made with 6 oz. full grain leather (2.4 mm thick) and has five pockets: one larger pocket that measures 5″ x 7″ for laptop or larger cables and four smaller pockets that measure 3″ x 3″ for storing smaller cables or items like a portable backup battery, earbuds, cell phone chargers, etc.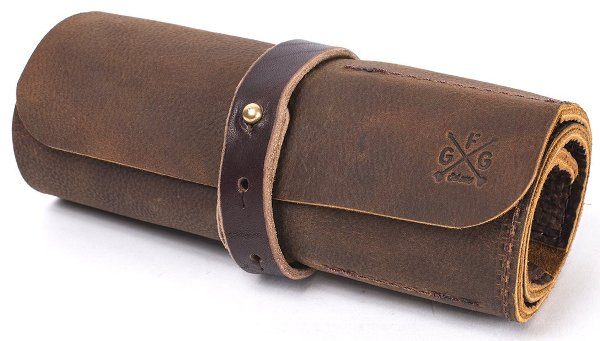 After you've stored all that you desire, you roll it up and keep it closed with a 3/4″ leather strap and a solid brass stud. It measures 3″ high x 7″ wide x 3″ deep when rolled up and 7″ high x 20″ wide x 0.25″ deep when unrolled. And it has a lifetime warranty! The Leather Charging Cable Tool Roll is available in Mocha, Saddle, and Black colors from Go Forth Goods for $75.