We use affiliate links. If you buy something through the links on this page, we may earn a commission at no cost to you. Learn more.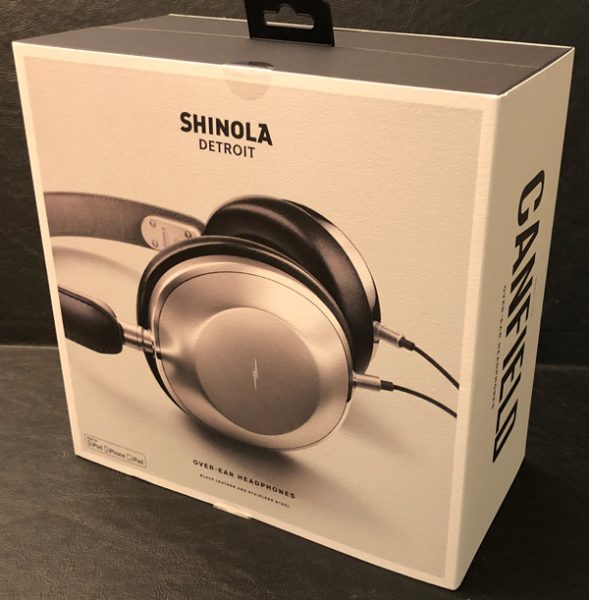 I am a wireless sports earbud kind of guy. Their take anywhere, tiny form factor enable me to have them with me at all times during my hectic lifestyle whether I'm on a plane or pounding pavement. Though occasionally I want to trade their portability and durability for better sound and build quality. The Shinola Canfield Over-Ear headphones fit this bill nicely. Let's see if the Candfield's material, build, and sound quality live up to their premium price.
What is it?
Shinola is a homegrown, US company based out of Detroit that manufactures high quality luxury items…everything from fine watches to hand-built bicycles. Recently I reviewed their New York MS3 Manhattan folder which continues to be my favorite pocketknife and top review item of 2017. During my research, their Canfield Headphone Collection caught my eye. Shinola's dive into personal audio was years in the making, engineering and fine tuning the Canfield collection using quality materials, polished design, and excellent audio engineering resulting in a product that not only turns heads but sound great as well.
Design and features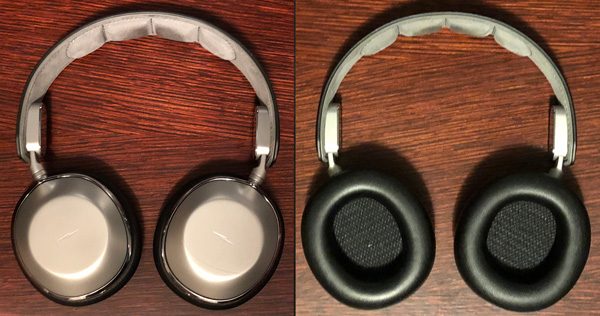 The Canfield headphones are designed, assembled, and tested in Detroit. The Canfield over-ear headphones are big, gorgeous, and well made with meticulous attention to detail and quality. They're a beautiful mixture of stainless steel and leather with a very nice quality weight to them.
Specifications:
| | |
| --- | --- |
| TRANSDUCER TYPE | 50MM Shinola Dynamic Transducer |
| HEADPHONE STYLE | Closed-back, Circumaural Ear Cushion |
| FREQUENCY RESPONSE | 20 – 24,000 HZ |
| NOMINAL IMPEDANCE | 41Ω |
| SOUND PRESSURE LEVEL | 102 DB ±3DB/MW @ 1KHZ |
| TOTAL HARMONIC DISTORTION | 1% THD @ 1KHZ |
| EFFICIENCY | 115 DB SPL/V @1KHZ |
| WEIGHT (WITHOUT CABLE) | 0.99 LBS |
| DIMENSIONS | 6.9″ x 8.3″ x 1.7″ | 17.5cm x 21cm x 4.3cm |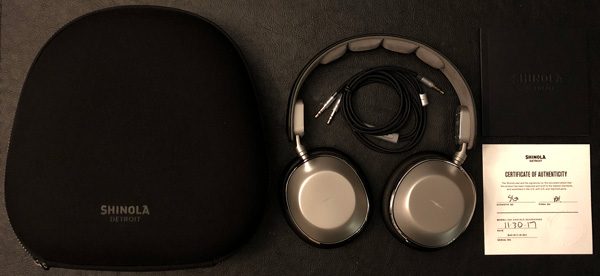 In the Box:
Canfield over-ear headphones
Cable
Carrying case
Instruction manual
Certificate of Authenticity
Build Quality: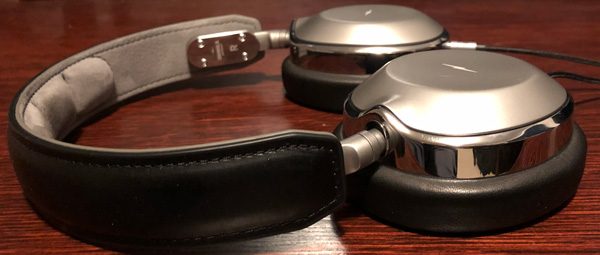 The Canfield over-ear headphones are the finest made headphones I have ever used or even seen. They have an old-world vibe/charm reminiscent of the "good old days" when products were well made and built to withstandthe test of time. The combination of polished and brushed stainless steel look great together with the black leather.

Soft, supple full-grained leather covers the cushioned headband. While initially comfortable, (according to Shinola) the headphones will become more so over time as they wear in. As you can see, the exterior leather is well stitched and finely finished.

The interior leather is a medium gray with additional padding stitched into the top inside.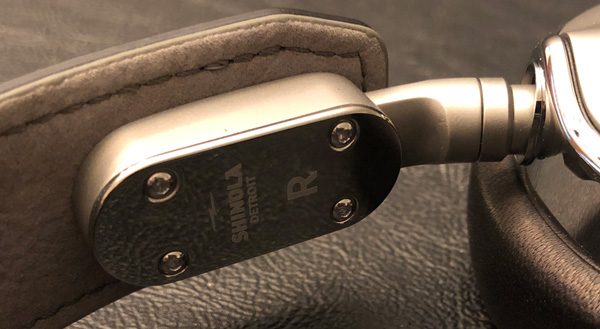 Initially adjusting the Canfield headphones took a decent amount of force. After a few weeks of use, the assembly became easier to adjust while still remaining where you move it to.
Sound Quality:
Shinola has done a good job of creating a set of headphones with clear, detailed audio performance. Overall, the Canfield over-ear headphones have a solid balance across the spectrum, the highs and mids were crisp and defined with the low end not overstated. The bass is not overbearing as some other headphones but more than solid, which is definitely my preference. I listened to various types of music (from jazz to the 1812 Overture), watched movies & Netflix shows, and took calls…all of which sounded great.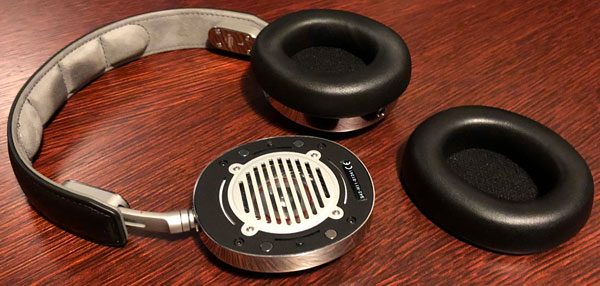 The Canfield headphones have a 50mm dynamic transducer with a frequency response of 20Hz to 24,000Hz.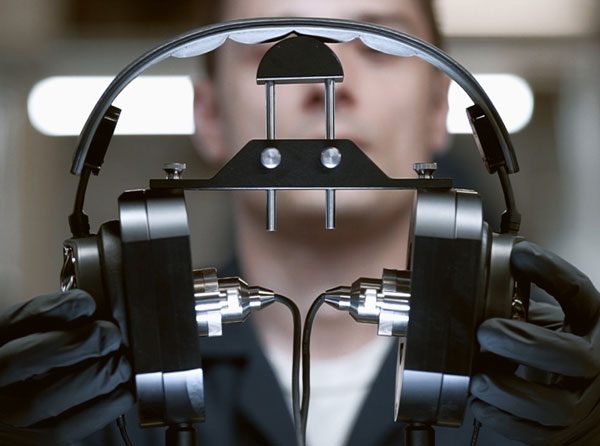 Shinola tunes and tests every pair of their over-ear headphones in their Detroit factory.
"The Shinola Sound Signature is rich, warm and expansive".
And overall I agree.
The memory-foam ear cups are covered in soft lambskin and are held in place magnetically. The lambskin feels great against your skin. The magnetic ear cups snap smartly into place with a click. The magnets hold the cups in place well enough but (as designed) they do come off when enough force is applied. Before I realized how they were held in place, when they first popped off, I had thought I had broken/damaged them…fortunately not 😉 .

The Canfields are obviously a wired set of headphones. The headphone cable is as nicely made as the headphones themselves, soft and flexible, yet durable…wrapped in a braided tangle-free nylon.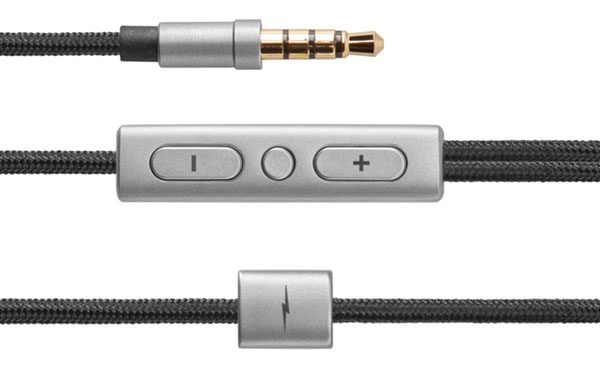 The inline remote control is located at the union of the left and right cables with the built-in mic on the right side cable. The top button increases volume, the lower button decreases volume with the round center button controlling play/pause. I placed a few calls with the Canfield's and the people came thru clearly and always heard me just fine.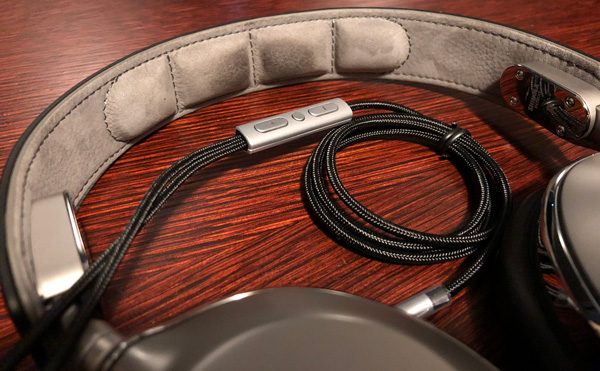 Quick-pressing the play/pause button twice advances to the next track, while triple pressing it will go to the previous track. The remote as a whole works as you would expect.
Comfort and Styling:

Since he's more photogenic with better hair, I volunteered the Gadgeteer Kid to be my model (tho this is his "mandatory fun with dad" look). The over-ear design sits comfortably due to the combination of padded headband, soft lambskin ear cups, and adaptive memory foam. These headphones weigh a pound but do not feel heavy, as I said. I reviewed these headphones during the heart of winter and noticed what great ear warmers they were.  Even though the Canfields do not have active noise cancelling, their over-ear design does a decent job of isolating and blocking out ambient noise.
These headphones have old world charm, simplistic styling, and eye catching quality…all the while being very nonchalant and subdued at the same.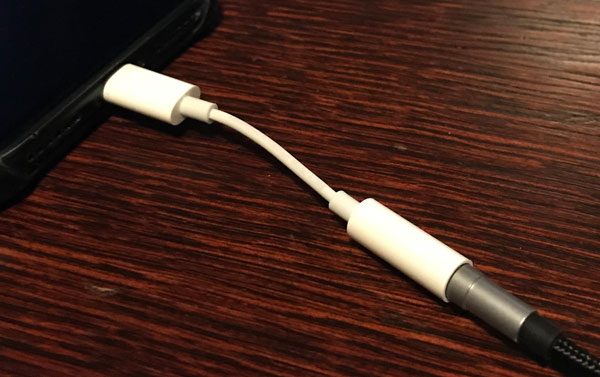 The Canfield collection is all wired and in a world where headphone ports are becoming increasingly rare, a dongle maybe needed depending on what smart device you're trying to connect to. The option to order (or better yet, Shinola including one in the box) a cable with a lightening or USB-C connector would be nice.

In addition to black leather and silver, the Canfield over-ear headphones are available in cognac (aka brown) and silver and polished, gloss black. Shinola also includes an On-ear and two in-ear variants in their Canfield collection as well.
Positives
Beautiful/gorgeous/timeless old-world styling
Excellent build quality
Superior materials (stainless steel and full grain leather)
Very nice listening experience
Negatives
Expensive
Not very transportable
Wired
Final thoughts
Even though I enjoy listening to all types of music, I am not an audiophile by any stretch of the imagination. I do not have a receiver with tubes that must warm up, own any vinyl, or have to have crazy high bit rate on my digital music but I do know what sounds good @least to me. The Canfield over-ear headphones sound great with a crisp, warm sound that is well balanced. Add in the Canfield's excellent materials, build quality, and stylish old school design the cost of these headphones is not outrageous IMO. But on the flip side, I would agree there are many cheaper alternatives that sound just as good that are wireless with noise cancelling. It all comes down to what you're looking for and the details that matter to you.
One more thing: Based on some of the comments my MS3 Manhattan review received and a bit of research, I've discovered there are many out there who either love or hate Shinola (definitely strong opinions on both sides). That said, I had no opinion either way before trying their Manhattan pocketknife or Canfield headphones but both have impressed me. I grant you both are expensive but the quality and attention to detail are excellent. Though my only wish would be that there was a wireless Canfield but hopefully that comes in the future.
Price: $595.00
Where to buy: Shinola
Source: The sample of this product was provided by Shinola.