We use affiliate links. If you buy something through the links on this page, we may earn a commission at no cost to you. Learn more.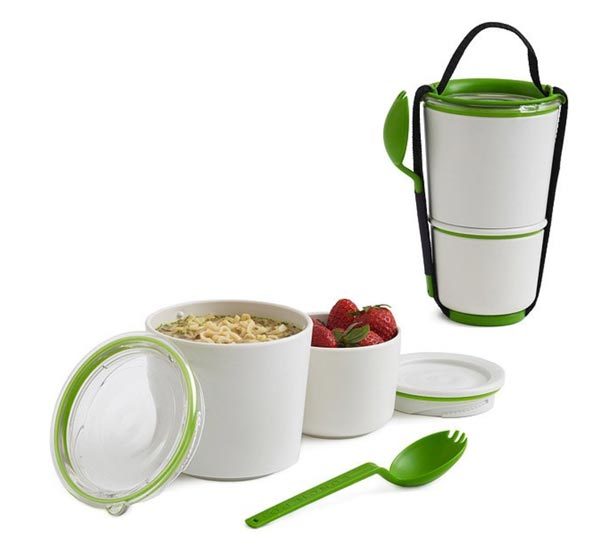 If you aren't a sandwich-and-chips-for-lunch person, you might like the Black+Blum Stackable Lunch Pot.  This reusable set of stacking bowls is reminiscent of the Tiffin food carriers, but it is much smaller than most Tiffins I've seen and is, therefore, more suited for a single person.  This kit has two phthalate-free and BPA-free bowls that stack and are held together with a carrying strap.
The larger top bowl holds 18.6 fluid ounces, and the bottom holds 10 fluid ounces.  Stacked, the Lunch Pot measures 4.7″ wide x 7.9″ tall.  A reusable spork fits in the carry strap.  The bowls are watertight, so you can carry the Lunch Pot in your daily gear bag without worrying about spills.  Both bowls are microwave-safe for re-heating, and they can be tossed into the dishwasher for easy clean up.
The Black+Blum Stackable Lunch Pot is available in several colors for $24.95 from Amazon.