We use affiliate links. If you buy something through the links on this page, we may earn a commission at no cost to you. Learn more.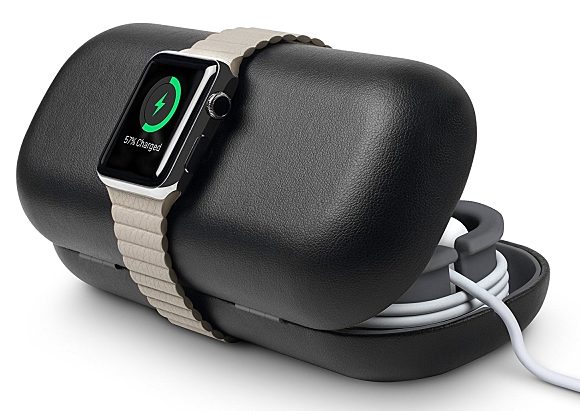 If one owns an Apple Watch then one can never have enough accessories to go with that Watch. Whether its extra bands or charging do-dads, Apple Watch accessories are almost as essential as the watch itself. The Twelve South TimePorter is an accessories tote, portable charger and travel stand for the Apple Watch. TimePorter holds the charging cable, USB power adaptor, extra band(s), and more in a neatly designed, silicone-lined case. To charge your Apple Watch simply pop the charging disc into the integrated opening inside TimePorter and drape the Apple Watch across the top.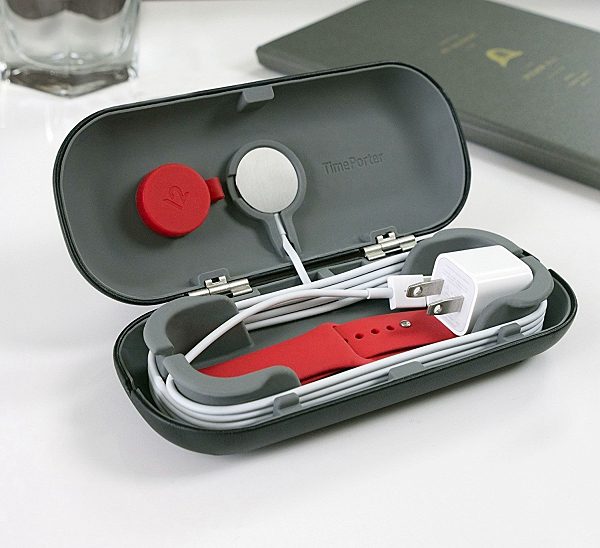 The case opens to create a multi-angle travel charging stand. Perfect for viewing incoming alerts and notifications while your Watch charges. You can even rotate the watch and use it in nightstand mode.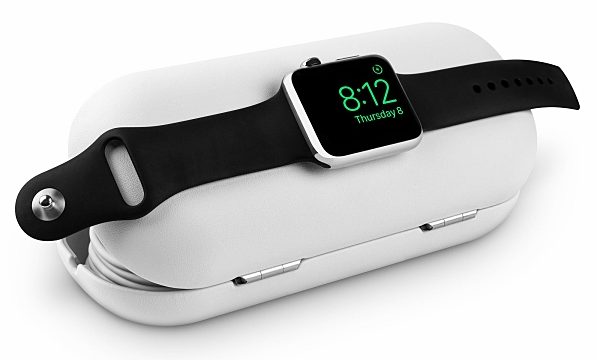 A built-in spool neatly manages extra cable while charging, leaving you just enough to plug into the nearest outlet. TimePorter is the perfect bedside companion whether you're traveling or just using it on your nightstand at home. The Twelve South TimePorter is available in black or white for $33.99 on Amazon.