We use affiliate links. If you buy something through the links on this page, we may earn a commission at no cost to you. Learn more.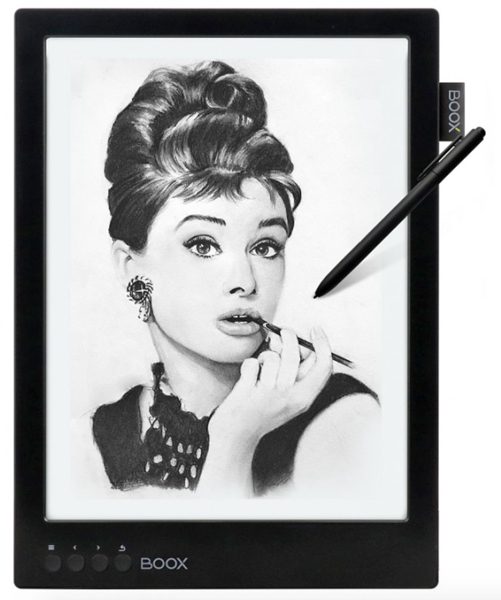 It's been a while since I've thought about dedicated eBook readers, but the Boox Max2 Professional from Onyx is so much more than a dedicated eBook reader.  The Boox Max2 Professional has a giant 13.3″ eInk Carta flexible screen, WACOM + Finger dual-touch control, 1.6GHz quad-core processor, Android 6.0, HDMI, built-in mic and speakers, WIFI, Bluetooth 4.0, 2G RAM, and 32GB storage.  The eInk screen has 2200 X 1650 pixels, 16-step grayscale, and a 15:1 contrast ratio.  The screen is bi-stable, meaning it doesn't use power to keep a static image on the screen, which helps it achieve the lowest power-consumption level in the eReader industry.  It's perfect for reading A4 or US letter-sized documents in their original size.
Using the supplied stylus and the Wacom digitizer, you can draw and write on the screen just as you would write on a paper copy of your PDF.  You can also use your fingers on the screen, just as you would on an ordinary tablet.    Four mechanical buttons allow manual selection for menu, back, previous page, and prior page.
The Boox Max2 Professional supports the following file types:
Text:  PDF, EPUB, TXT, MOBI, CHM, DJVU, HTML, RTF, FB2, DOC, PDB, etc
Image: JPG, PNG, BMP, etc
Audio: MP3, WAV, etc
Other special formats can be supported with third-party applications
With the built-in speakers, you can listen to music, text-to-speech playback of books, or audiobooks.  A built-in mic allows voice recording. The Boox Max2 Professional is equipped with WiFi.  It also has Bluetooth 4.0, which allows you to connect an external keyboard, pedal, or audio device.  The 4100mAH lithium-polymer battery gives you about 4 weeks of stand-by time.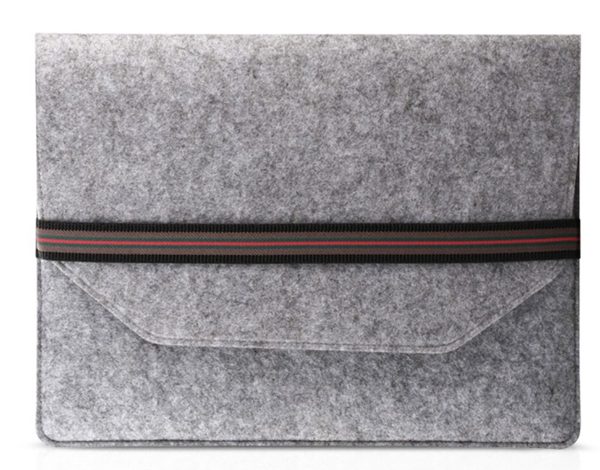 With 32GB of memory, you'll have room for lots of text files, music files, and eBooks.  Since it's running Android 6.0, you'll be able to download apps, too.  And with an HDMI cable, you can even connect the Boox Max2 Professional to a PC and use it as a second monitor!
Onyx will release the Boox Max2 Professional on December 27, 2017.  You can pre-order it now for €671.34 (about $790.00).  You'll receive a Wacom E/M stylus, USB cable, microHDMI-to-HDMI cable, and a protective cover with your purchase.  It ships worldwide from Germany; shipping to most areas is free.