We use affiliate links. If you buy something through the links on this page, we may earn a commission at no cost to you. Learn more.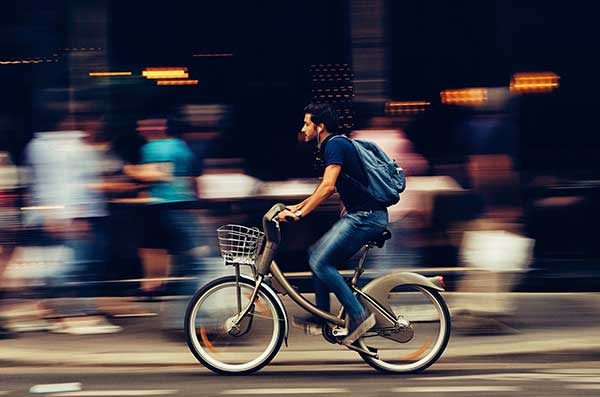 I love riding a bicycle. I started riding again about 10 years ago and spent a lot of time riding in the town I used to live in. In 2013, we moved to a place that is a little more remote, and the roads around the house are a little more car-oriented than those where we previously lived. Recently, though, the city has started issuing permits to companies that do Dockless Bike share. This is a system that allows anyone to download an app on your smartphone, scan a code for the bike, pay whatever fee is involved, and be able to ride pretty much anywhere, and then lock the bike up and remove your responsibility for it. Docked bike share means you have to get and return the bike to/from a dedicated place – an installed rack that the company or municipality installs. "Dockless" means the bike itself has a lock, GPS, and power elements to allow it to report it's position and to respond to a connected smartphone that is seeking to rent it out.
Here in Durham, NC, there are currently two companies that have permits from the city and started placing bikes around town last week: Spin Bike and Lime Bike. I have tried them both, and they are pretty similar. You download the app, create an account with the company, scan the individual bike's registration number, and ride off into the sunset. Both have similar pricing – $1 for 30 minutes. I have been using Spin Bike more because they accept ApplePay, which made the initial few rides absolutely seamless. LimeBike gives you a free first ride, but then wants a credit card entered into the app directly.
I park about a 10-minute walk away from my office, but it's much more fun to grab a bike and take a bit longer route. At $1 a day, I can ride from garage to office, take a spin at lunch, then ride back to the parking deck at the end of my shift. Since both deck and office are in places where there are a lot of folks leave bikes, I have yet to walk out and not find one when I'm wanting one.
If you live in a town where dockless bike sharing has or may become a service, I encourage you to try it out.