We use affiliate links. If you buy something through the links on this page, we may earn a commission at no cost to you. Learn more.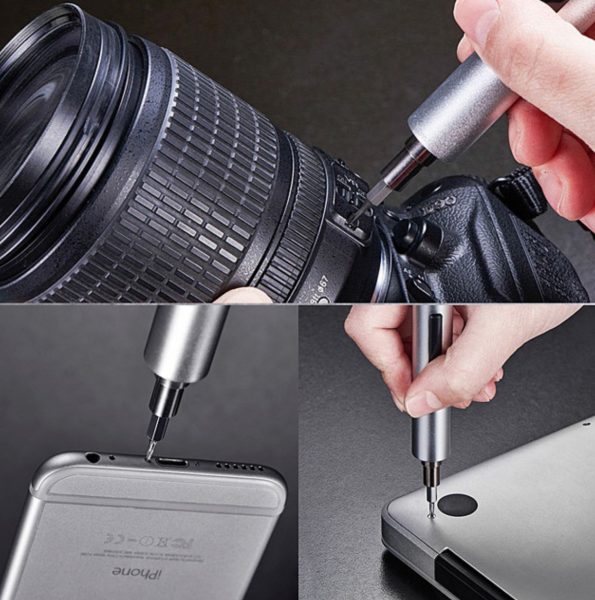 Now here's a clever tool for the handyperson in your life: An electric screwdriver but for teeny tiny things. Meet the WOWSTICK 1fs electric screwdriver.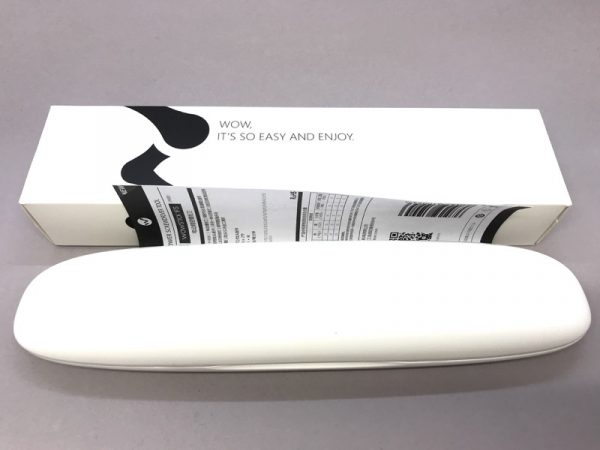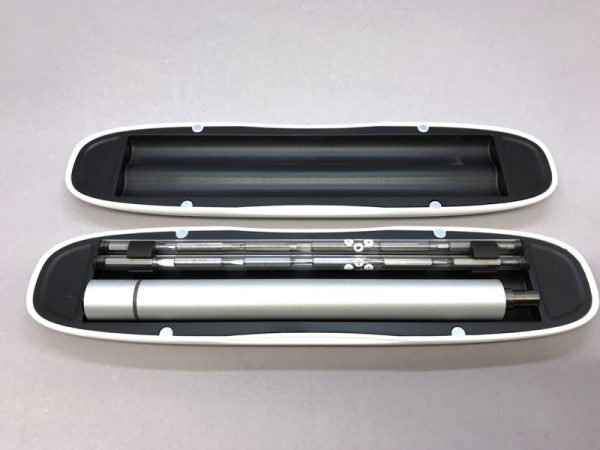 Wowstick 1FS Screwdriver Set 18pcs Bits
Powered by 2 x AAA batteries (NOT included)
LED Light
Speed: 150r/min (non-adjustable)
Material: Aluminum
Dimension: 170 x 16 x 16mm
1 x WOWSTICK 1fs Electric Screwdriver
18 x Bits
1 x Carry Case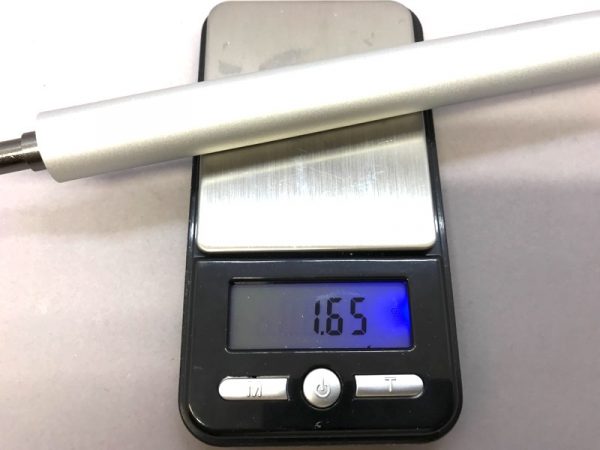 By itself without batteries, the screwdriver body weighs just under 2 ounces.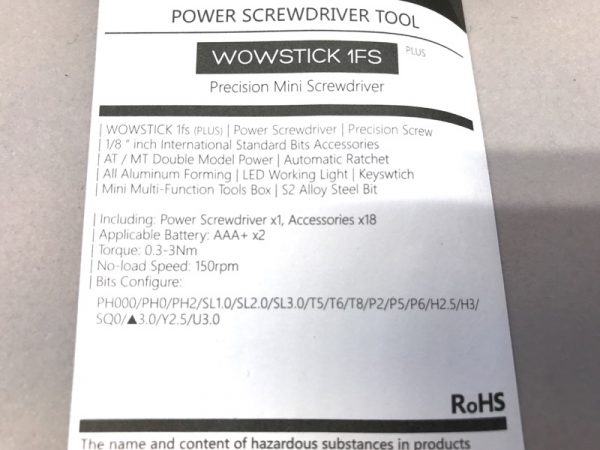 Here's a closeup of the specs from the paper insert.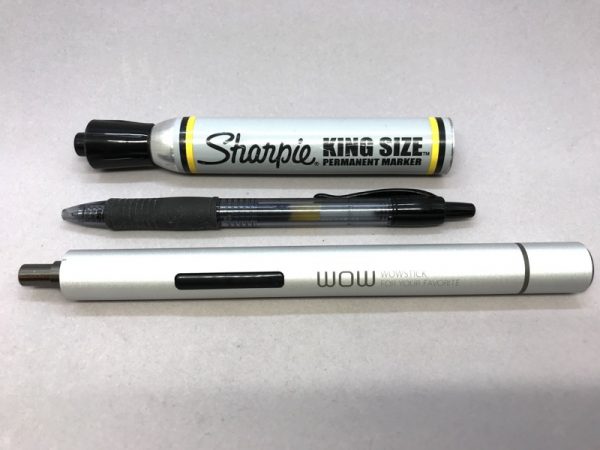 A size comparison next to a pen and a large marker.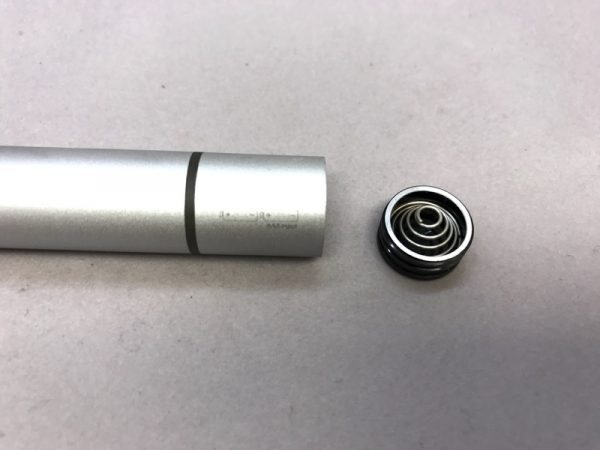 The screwdriver accepts two AAA batteries (not included). The rear end of the handle unscrews.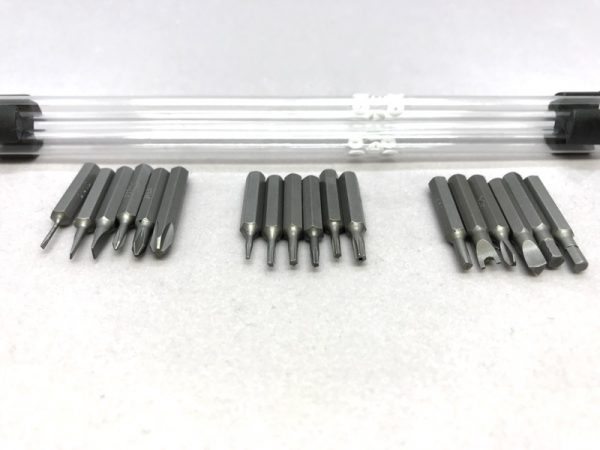 You also get three tubes worth of 4mm bits.  I couldn't identify them all visually (some are really tiny).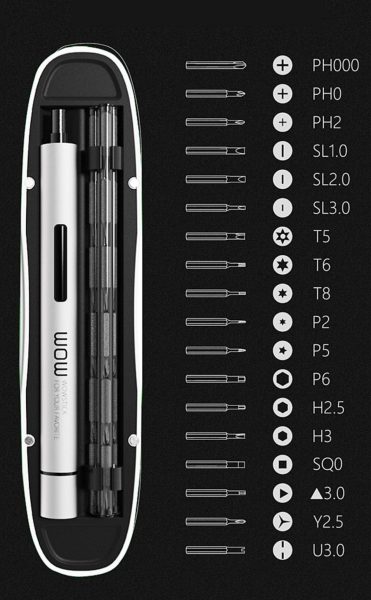 Fortunately, the Brando web page listing shows all of the included bits, spelled out.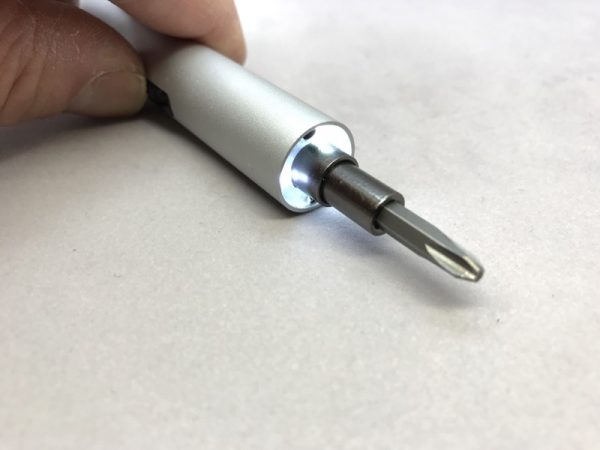 It wasn't obvious at first, but once you squeeze the black trigger to turn the bits in either direction (it looks like one long black button, but it's actually a forward/reverse depending on where you press it), an LED light illuminates your work area.
The big question is: How well does it work?  I found that under moderate torque, the screwdriver seems to struggle a little bit and the LED light dims considerably.  Then again, the inclusion of all the extremely tiny bits tells me this was really intended for very, very small screws where torque may not be as much as found in this fairly ordinary light switch test.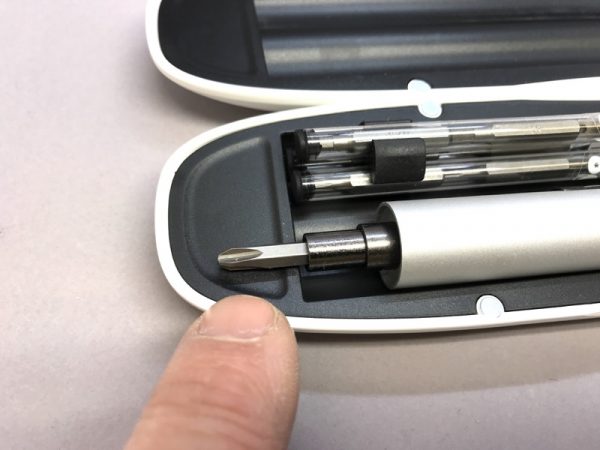 Another interesting design choice: You must remove the bit from the screwdriver if you plan to use the included carrying case. It simply will not fit.
If you do normal handyman things around the house, you may want to reach for a slightly meatier electric screwdriver with more power. For lighter-duty tasks, the WOWSTICK 1fs could be a handy featherweight tool for very small screws if you're doing a lot of repetitive work.
Source: The sample for this review was provided by Brando. Please visit for more info.