We use affiliate links. If you buy something through the links on this page, we may earn a commission at no cost to you. Learn more.
An ultra thin laptop with LTE connectivity and nearly 24-hour battery life might seem like a pipe-dream, but that is all about to change. Today at the Qualcomm Summit, both Asus and HP unveiled their first Always Connected PCs which are both powered by the Qualcomm 835 mobile PC platform.
The concept behind the Always Connected PC is that it brings over several smartphone traits to a PC that emulate the experience you'd get from your phone. For example, the new Always Connected PCs feature instant on capabilities, so that means that the computer turns on instantly without waiting for it to wake from hibernation. The PCs are always connected to the internet via gigabit LTE and a built-in SIM, they provide a full Windows 10 experience and all day battery life. All day battery life means 24 hours – not just 9 to 5, which is what we've all grown used to. All of this is made possible thanks to the Qualcomm 835 platform.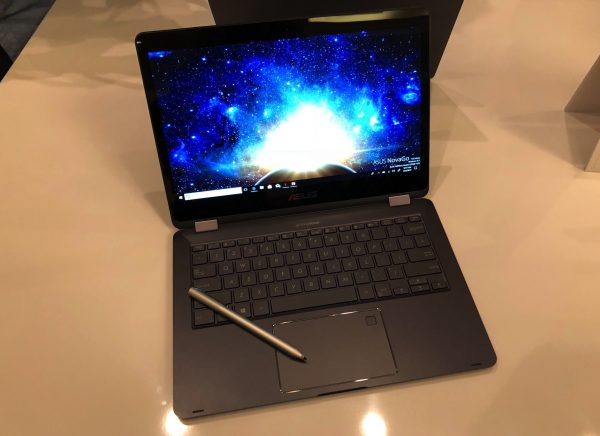 The Asus NovaGo is the world's first Gigabit LTE Laptop. It sports a 10mm thin design, comes with a stylus and is available with up to 8GB of RAM and 256gb of storage. Its battery can last up to 22 hours on a charge, or 30 days on standby. Pricing for the Asus NovaGo will start at just $599 and will go up to $799 for the 8GB / 256GB storage model.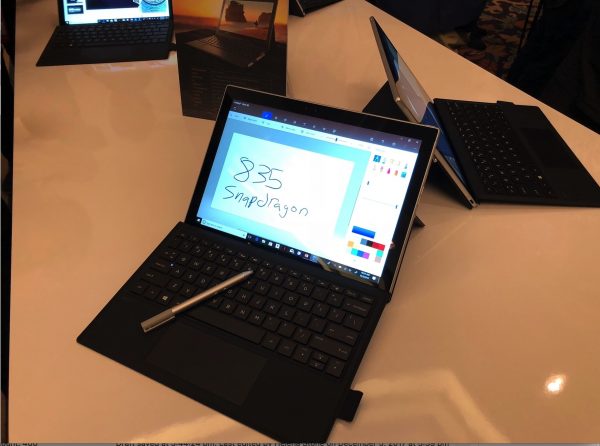 HP announced their Envy X2 which sports a "Tablet" PC form factor with a detachable keyboard. The device itself is made of machined aluminum, it measures just 6.9mm thin and weighs just 1.5lbs. Like the NovaGo, the Envy X2 comes with a stylus and comes running Windows 10. The battery life for the Envy X2 is up to 20 hours on a charge.
Lenovo is expected to unveil their own Always Connected PC at CES next month as well. And AMD was on stage talking about their engineering partnership with Qualcomm. They said that through a partnership with Qualcomm, they'll be bringing their high-performance Ryzen processors to connected PCs soon. That means that a gaming laptop with similar features to the Always Connected PCS might not be too far off.
But what we're most excited about is the promise of ALL WEEK battery life which Qualcomm and its partners spoke about. Perhaps the second generation of Always Connected PCs will offer that, so that we can finally leave our power bricks at home. That would be truly liberating.