We use affiliate links. If you buy something through the links on this page, we may earn a commission at no cost to you. Learn more.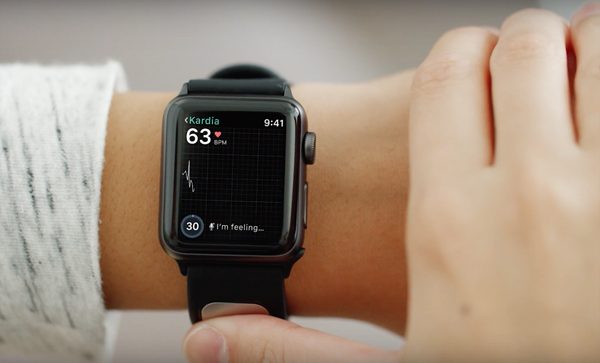 When the Apple Watches were first introduced, it seemed there was talk of using the watch to monitor a lot of health conditions that weren't available at release.  The Watch has been used to monitor some health conditions and for some clinical trials, but not as many as I had envisioned.  Now AliveCor's KardiaBand is the first FDA-cleared, clinical-grade accessory for the Watch for detecting atrial fibrillation (AF) and normal sinus rhythm in an EKG. 
The KardiaBand replaces your normal Watch band.  It pairs with the SmartRhythm app, and you can take an EKG reading as easily as opening the app, sitting down, placing your thumb on the band's metal contact, and waiting a few seconds while the band takes the measurements.  The app evaluates your readings and determines if everything is okay or if it detects signs of atrial fibrillation.  It even monitors your heart rate and physical activity, and it can prompt you to take a reading if it suspects something may be wrong.
You'll require a Kardia Premium membership to use the EKG band; it's $99 annually or $9.99 a month, with the first month free.  You'll have unlimited storage of all your readings, and you'll get a monthly EKG summary report for your doctor.  You can also use the app to store your weight, blood pressure readings, and activity.
Just like the Apple Sport bands, you'll receive three band components so you can achieve a good fit.   The KardiaBand is available in black only and sized to fit the 38mm or the 42mm Apple Watch.  It's $199.00 at AliveCor.