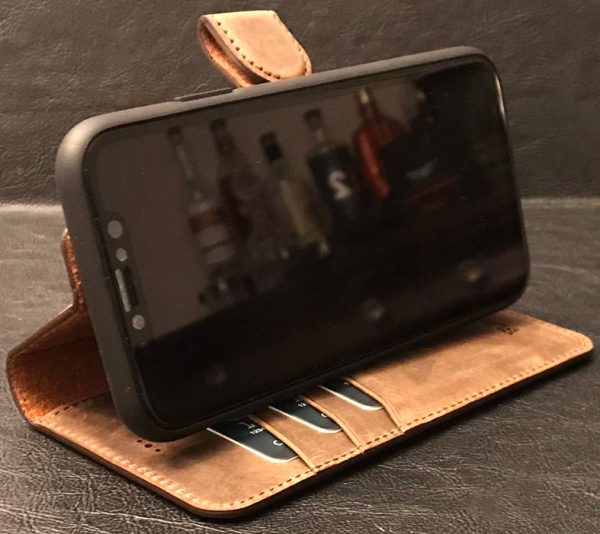 Last year I reviewed several Burkley iPhone 7 cases, one classic case, and one minimalistic wallet. Both very well made and designed to not only protect your smartphone but accentuate it in nicely done Turkish leather. With the release of the iPhone X, Burkley has recently introduced a suite of cases meant to protect Apple's latest & greatest flagship. For this review, they sent their magnetic detachable leather wallet case for us to check out.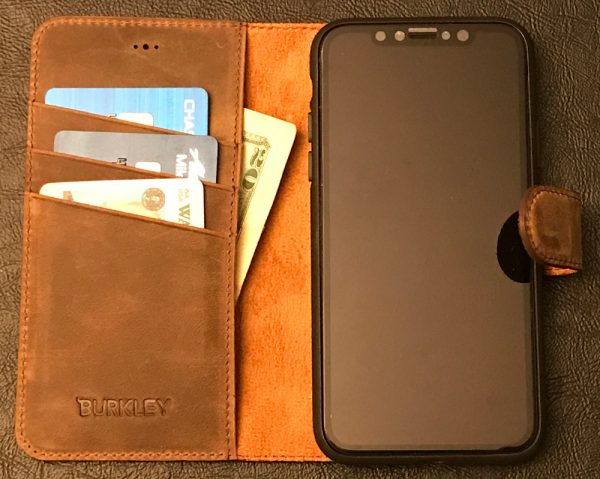 The Burkley magnetic wallet combines 2-in-1 functionality into a single case. A book-style leather wallet and a detachable snap-on case that can be used independently or in combination.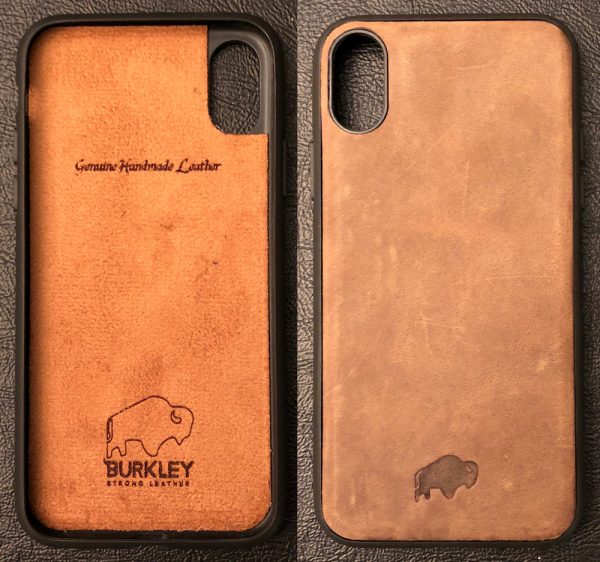 The case is constructed of an impact resistant polycarbonate infrastructure with a piece of well-finished leather inlaid into the back of the case. The smooth rubber finish and natural Turkish leather skin inside the case protects the back of the handset against scratches and smudges.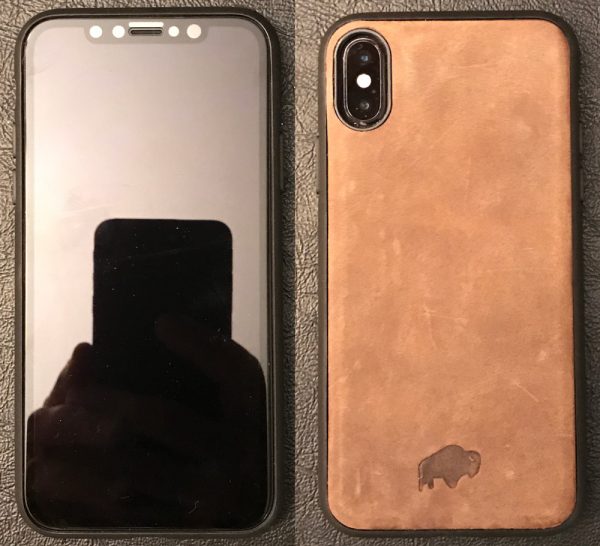 The case is nicely fitted for the iPhone X, having a very tight fit with zero gaps along the curved edge where the plastic meets the stainless steel sides.

My only gripe in craftsmanship is there is a small gap between the inlayed back leather and the case itself. This space goes around much of the leather. Even though it is a small thing, I envision that void eventually getting ick/dust/crumbs trapped in the gap.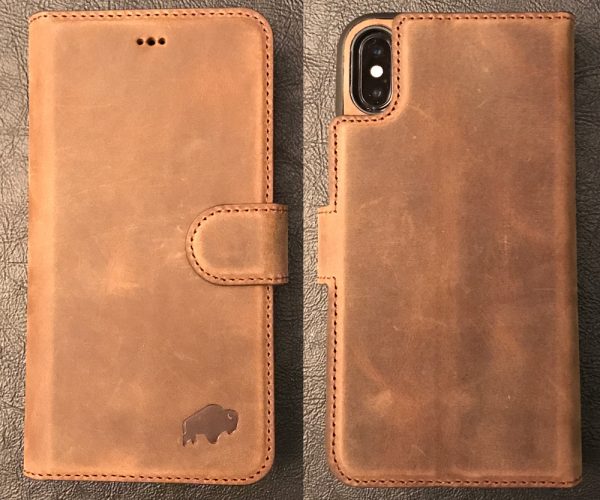 The snap-on case magnetically connects to the leather wallet. As I mentioned above, the wallet has a book-style orientation that is held closed by a magnet flap.
The wallet can hold identification, credit cards, bills, etc. Once broken in, the wallet can hold 6 or so cards and a fair amount of money. I hate to say it, but a majority of the time I need to carry more junk/happiness than this wallet has a capacity for. But my wife was VERY interested in its functionality and form factor. So, if/when she inherits my X next year (when I upgrade to the X+) this case maybe a serious contender as her case.

This case clicks onto the smartphone, covering and protecting nearly all of the iPhone's sides and back. There are push-throughs for all the buttons and a cutout that allows access to the iPhone's mute switch. The buttons themselves are easily pressed when desired and have a good tactile feel to them.

The case covers the entire top of the iPhone.

The right side has a single push-thru for the Siri/Apple Pay/power button.

The base of the case has cutouts for the lightning connector and speaker holes.

The Burkley case perfectly wraps around all sides of the X but does not extend above the screen. Which I actually prefer in a case so your thumb and fingers can flow/swipe on & off the screen without bumping into any edging. The case works well with a screen protector, as seen installed in this pic.

While the case itself doesn't add much bulk or weight to the iPhone, once you add the wallet full of cards and money the combo does get pretty thick. That said, I can see this wholistic single solution working for many folks.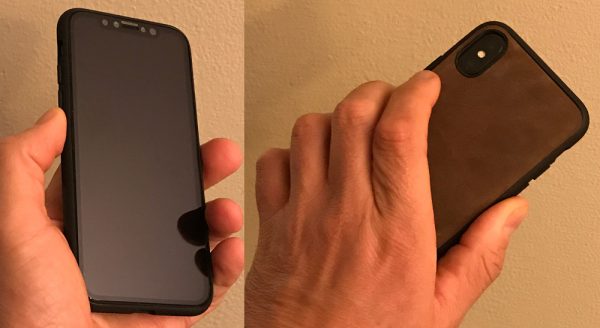 The case feels great on the iPhone, adding grippability and protection without adding much weight or bulk to the sleek and slim device. The leather on the back and rubber sides is a great combination of look, feel, and form while adding a decent amount of protection.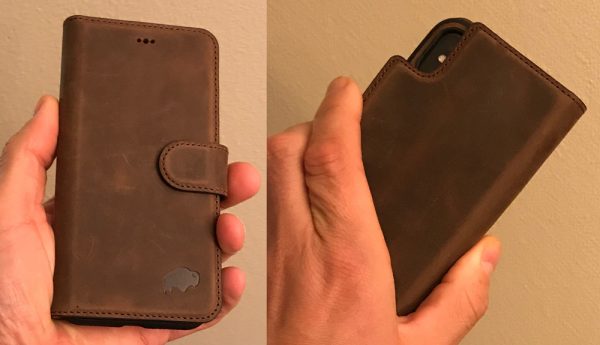 Even the wallet and case combo has a nice feel. It's combined form factor isn't too unwieldy and would easily fit in a coat pocket or purse.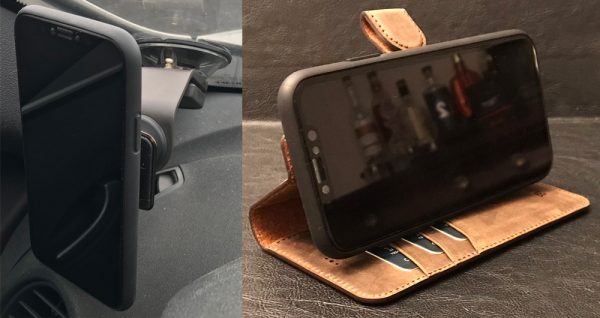 The Burkley magnetic detachable leather wallet case also adds a good deal of operational functionality to the iPhone. Not only does it enable you to carry credit cards and money, but allows you to use magnetic mounts and the wallet acts as a stand for watching media content.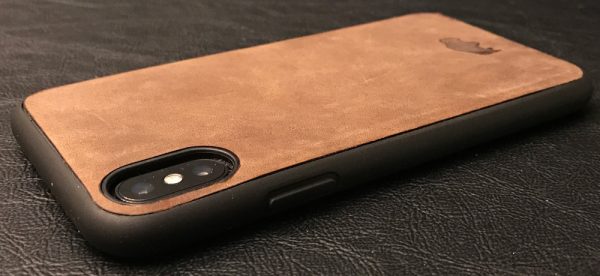 The iPhone X's camera bump is slightly recessed providing greater protection.
In addition to Distressed Coffee, the Magnetic Detachable Leather Wallet Case For Apple iPhone X is also available in: Burnished Tan, Pebble Black, Antique Golden Brown, Distressed Antique Camel and Saffiano Navy Blue.
Overall, I like the Burkley's detachable/magnetic leather case and wallet combo. The pair adds both protection and functionality to the iPhone X. Its detachability and magnetic interface make it extremely versatile as well. The rubber and leather case gives excellent grip-ability to the very slick iPhone. A solid choice for consideration if you're looking for this kind of wallet/case combo.
Source: The sample for this review was provided by Burkley. Please visit their site for more info and Amazon to order.
Some of our links in posts like this one are affiliate links, which means that we may receive a small commission on purchases at no cost to you.
Product Information
Price:
$69
Manufacturer:
Burkley Cases
Retailer:
Amazon
Requirements:
Pros:

Excellent material quality
Nice functionality/combo case
Detachable
Well fitted for iPhone X
Can carry many credit cards/ID and bills
Can transform into iPhone stand

Cons:

Back leather in case should be more precisely fitted for inset.