We use affiliate links. If you buy something through the links on this page, we may earn a commission at no cost to you. Learn more.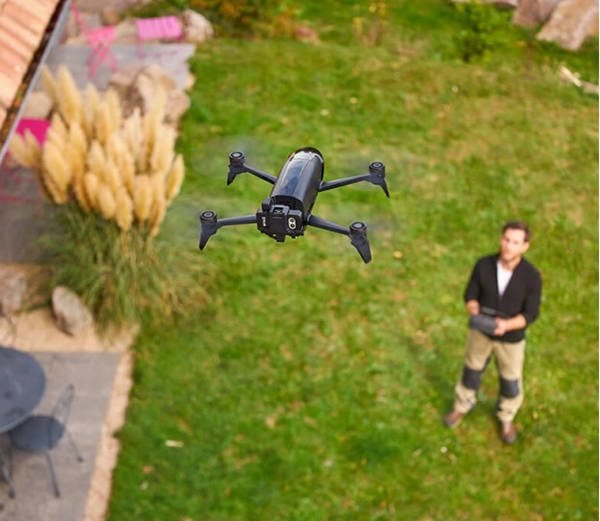 The Parrot Bebop-Pro Thermal is Parrot's newest drone that isn't being marketed as a "toy" like the Parrot Swing Drone that I reviewed this past spring. This drone is a tool for people in construction, firefighters, search, and more. What makes this drone different from all the other $1500 price range drones on the market? The Bebop-Pro Thermal uses FLIR thermal imaging technology.
The Bebop-Pro Thermal has two embedded cameras. There's a 14MP HD video camera and a FLIR ONE thermal imaging camera. The HD video camera can be used for normal visual inspection of roofs, structures, etc. and the FLIR camera can detect a 10° to 160° temperature range which it displays through the Parrot FreeFlight Thermal app.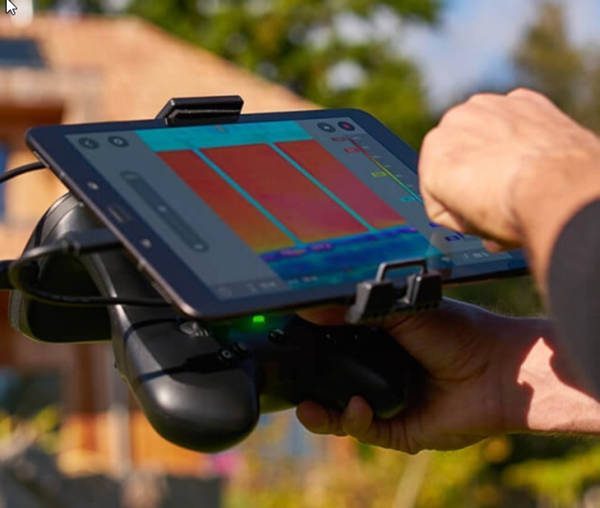 Thermal images display from red (160°) to blue (10°) in the app for quick identification of thermal losses. I'm sure you can imagine how this would come in handy for building inspectors and search and rescue workers who may be looking for survivors during a natural disaster, storm, etc.
The Bebop-Pro Thermal will be priced at $1500 and will be available in November. Visit parrot.com for more info.