We use affiliate links. If you buy something through the links on this page, we may earn a commission at no cost to you. Learn more.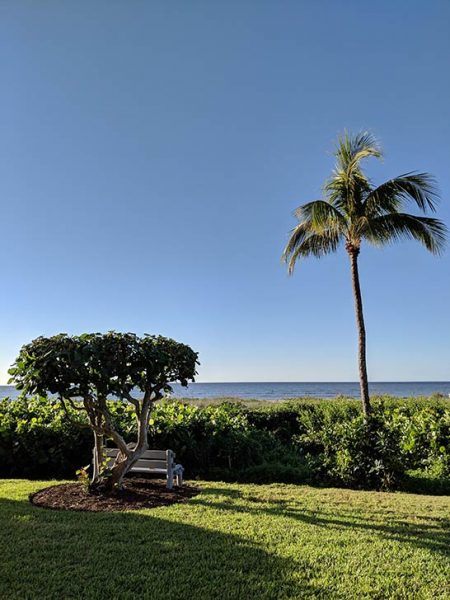 We just returned home last night from a week on Sanibel Island, Florida where we vacation almost every year. This year I packed pretty light tech-wise. I only took 3 smartphones and a Windows 10 2-in-1 laptop. The phones were my new Pixel 2 XL, the LG V30 which I'm reviewing and a tiny Android smartphone called the Jelly which I'm also reviewing. For this trip, I left my 12″ MacBook at home so I could spend a full week using the Windows 10 Nextbook Flex 11a convertible laptop/tablet which I'm also reviewing.
When we checked into our condo, I tried to make a call only to notice that my Pixel 2 XL and no signal. My heart sunk because we had just switched from Verizon to T-Mobile and I was bracing for Jeanne to give me grief about the switch. So I grabbed the LG V30 which is on loan from Verizon Wireless and checked the signal on it and it only had one bar.
I don't remember having issues with cellphone coverage other times that we've spent there on the island. But this time both the LG V30 on Verizon and my Pixel 2 XL on T-Mobile had really crappy coverage. Maybe it was due to Hurricane Irma, but we could barely get a signal in our condo. Luckily the condo had decent WiFi. When we were out and about on the island, the signal of both Verizon and T-Mobile was fine (for the most part).
During the week all the news about the Pixel 2 XL screen problems starting coming in and I read several articles, but honestly, I think the issues are blown out of proportion. I hadn't noticed any of the issues until I read about them. The blue tint problem when you tilt the Pixel 2 XL screen is the only issue so far that is the most obvious to me. I can see the same issue on the LG V30 and very slightly on the original Pixel XL. But I don't tilt my phones back and forth when I use them, I look directly at the screen. I feel like this is a non-issue (at least for me).
The issue with the non-vibrant colors is also a non-issue for me. I can understand if you were a Samsung phone user going to a Pixel 2 that you would notice a difference. But I had been using an original Pixel for a couple of weeks before getting my Pixel 2 XL and I didn't notice any problems with the colors. When Google releases the 8.1 update to Oreo, which is supposed to have a toggle to fix the vibrancy issue, I'll see if I can tell a difference. But for now, I'm fine with the colors.
I also haven't noticed the "dirty screen" issue in low light or the burn-in issue with the virtual nav buttons at the bottom of the screen. Neither of those issues is obvious to my eyes, but I'll definitely make sure to look into this issue as I work on my Pixel 2 XL review.
In my last gadget diary post, I mentioned that I had recently switched from an iPhone back to Android and from Verizon to T-Mobile and that I was even thinking of switching from a MacBook to a Windows laptop. But before I pulled the trigger on that switch, I wanted to do a trial run first so instead of taking my 12″ MacBook to Sanibel with me, I took the Nextbook Flex 11a 2-in-1 laptop/tablet with me. I figured it would be a good test to see if I could live with a Windows 10 device and a convertible device before committing to switching.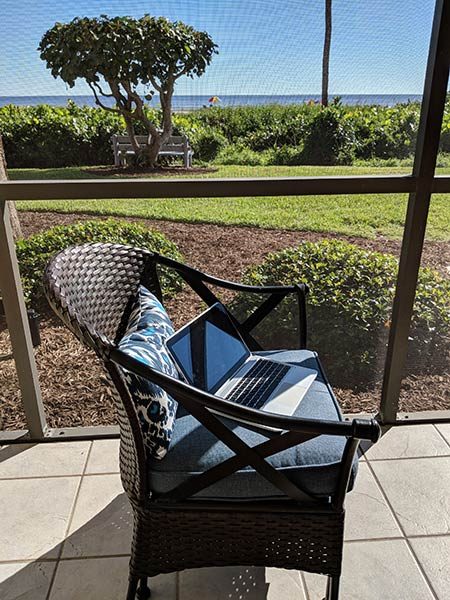 So how did it go using the Nextbook and Windows 10 all week? Let's just say that I'm so glad to be back home on my little 12″ MacBook. The Nextbook (full review coming soon), packs a LOT of features into a very inexpensive laptop/tablet, but oh my goodness is it slow. At least it was at the condo and at the Fort Myer's airport. I still need to use it here at home before passing my final judgment. But for now, I am glad to be home and back on my MacBook. So soooooo glad. I'm not looking forward to going back to work next week though. 😉