We use affiliate links. If you buy something through the links on this page, we may earn a commission at no cost to you. Learn more.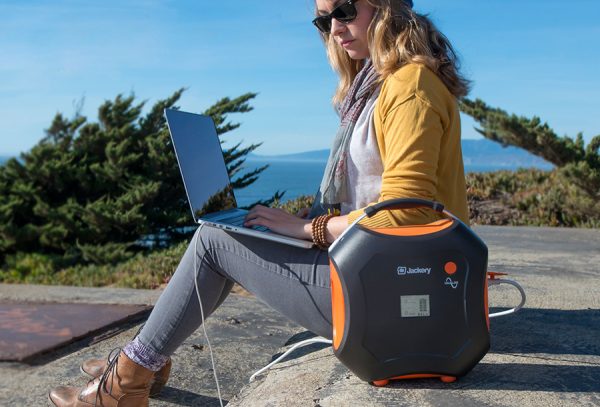 During the recent Florida hurricane, I spent a lot of money on a gas generator to run our fridge and a couple of fans. I had charged up our small chargers to help keep our iPhones and iPads going. but they didn't last long. During our week without any power, we could have used something like the Jackery Explorer / Powerpro 500Wh Portable Rechargeable Lithium-ion Battery Quiet Generator. That certainly would have helped!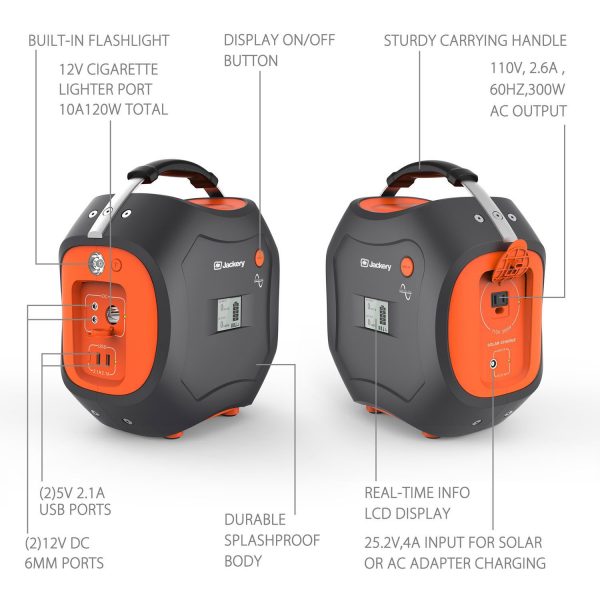 The Jackery Explorer / Powerpro is a massive battery generator that will charge a smartphone 40+ times, a laptop 3-6 times and a mini fridge for 9 hours-all at the same time, yet only weighs 12.5 lbs. It can be recharged in 6-7 hours either by AC adapter or optional solar panel. But that's not all. The Explorer sports a 110V outlet, 2 12V DC ports, a DC cigarette lighter socket, 2 USB ports, a built-in flashlight, and an LCD display. The LCD displays battery consumption, charge and discharge status. It also shows how much power in watts is coming in and how much load is on the battery.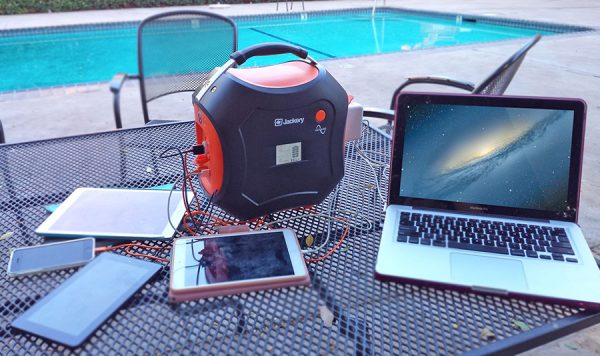 The built-in Battery Management System (BMS) improves battery utilization, prevents over-voltage, over-current, over-temperature with advanced safety procedures, giving complete protection to your connected devices.
If you live in an area which can lose power for extended periods of time or want a long-lasting power source for camping, The Jackery Explorer / Powerpro may be what you need. Visit www.jackery.com/power-family/power-pro for more information and it sells for $599.99 on Amazon.