We use affiliate links. If you buy something through the links on this page, we may earn a commission at no cost to you. Learn more.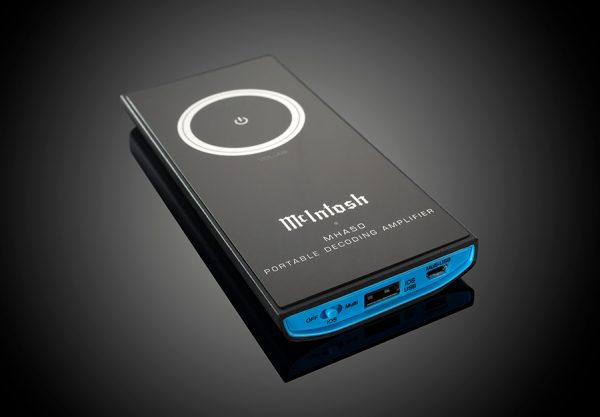 Anyone who knows audio is aware of McIntosh—no, not Apple's Macintosh! McIntosh is one of the most respected brands of audiophile gear with a history of great sound, long life and understated design with their signature blue lighting. Many years ago, I bought a Marantz receiver solely because it looked like a McIntosh (couldn't afford the real thing). Only later did I realize that those copy-cat Marantz products were incredible in their own right. Lucky me! But I digress. McIntosh has continued to refine their core products (amplifiers, preamps, receivers, speakers) while also innovating in a digital world. Now they are venturing into the portable market with the McIntosh MHA50 Portable Decoding Amplifier.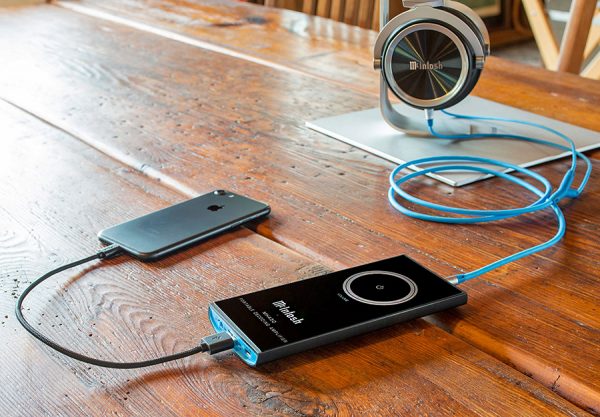 Nearly everyone walks around with most if not all of their music library in their pocket or bag where it's readily accessible via a pair of headphones. While convenient, it likely doesn't sound as good as it could. The handheld MHA50 Portable Decoding Amplifier can make your music sound its best—and likely better than you've ever heard it before—through your headphones.
The MHA50 includes wired inputs for Apple iOS and Android devices plus Mac and Windows computers. It can also wirelessly connect to these devices via Bluetooth 4.1 with aptX technology ensuring high wireless sound quality. It has a high-performance 32-bit digital-to-analog converter (DAC) and outputs audio that is superior to what your device alone can produce. It supports 32-bit/192kHz hi-res audio, DSD, and USB audio. Its 3,000 mAh rechargeable battery provides up to 6 hours of playback on a single charge when wireless and last even longer when wired.
About the size of a smartphone, the MHA50 is lightweight for portability with a beveled case that fits inside a pocket. Its features a glass front panel with a touch-sensitive volume control knob inspired by the classic knobs found on McIntosh products.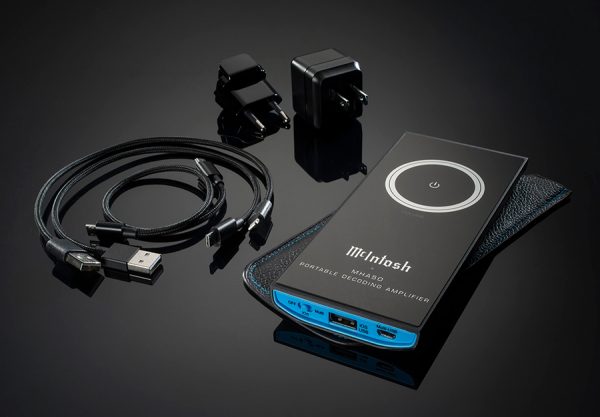 The MHA50 to work with all types of small earphones to large over-ear headphones. It comes complete with a luxurious leather carrying case, a Lightning to USB-A cable for Apple devices, a USB micro-B to USB micro-B cable for Android devices and a USB micro-B to USB-A cable for Mac and Windows PCs. A wall mount charger is also included.
The MHA50 sells for $700 US and is available from McIntosh dealers. Visit www.mcintoshlabs.com for more info.